A New Zealand business and economic research group commissioned by the country's Ministry of Justice to help create a foundation for their proposed cannabis legalization legislation presented their report to the general public this week. 
The Business and Economic Research Limited's (BERL) report, Market structure for recreational cannabis, contains numerous proposals for a successful legalization model in New Zealand, within the strict framework of the government's proposed priorities for legalization.
Among those proposals, from allowances for home production, or an estimated 420 retail stores across the country (one for every 8,660 people), is the inclusions of a micro licensing category that would operate outside of the proposed quote and production caps. The proposed model is based on similar micro licensing categories in the US and Canada.
Those production caps would mean a 100 tonnes quota would be auctioned off to a handful of prospective licence holders, seeking to satisfy the government's stated goal of limiting how much legal cannabis is sold, seeking to reduce consumption over time as they gain market control.
These micro licenses would operate outside that quota, adding an additional 10 tonnes of cannabis into the retail system to further satisfy market demand.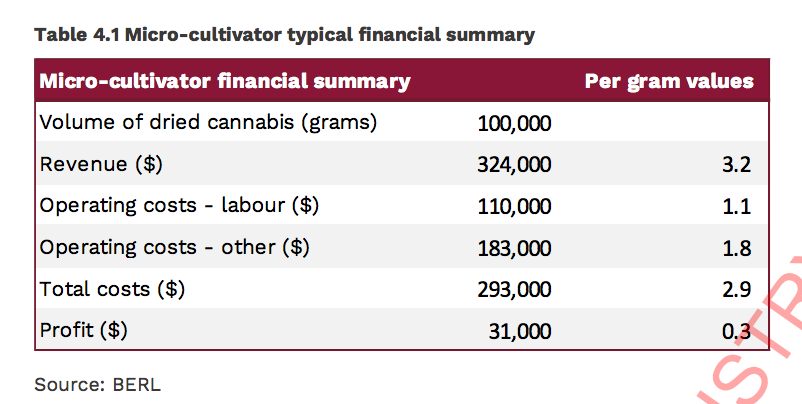 This proposed micro licensing program would allow licence holders to produce and sell up to 100 kilograms of dried cannabis a year, with a limit of 100 licences total (10 tonnes total). Projected revenue for one of these licenses would be $324,000, supporting one to two full-time staff and a handful of part-time workers.
Under the proposal, micro cultivators could process their own products for distribution to a retailer, which would help remote areas more easily access cannabis, says the report, and would incentivize illicit market growers to transition into the legal market. 
These micro licenses would be limited to one per entity and anyone with a larger standard production licence would not be allowed to have one. Micro growers would only be allowed to process their own cannabis. Finished products would be subject to the same testing standards as the rest of the commercial market.
None of these proposals are binding, nor do they reflect the opinions of the New Zealand government or the country's Ministry of Justice. In addition, New Zealand's upcoming referendum of legalization on October 17 is non-binding and, if passed, would mean the political party that forms government will have the option of tabling legislation in the House of Commons to be debated and further studied prior to any potential vote.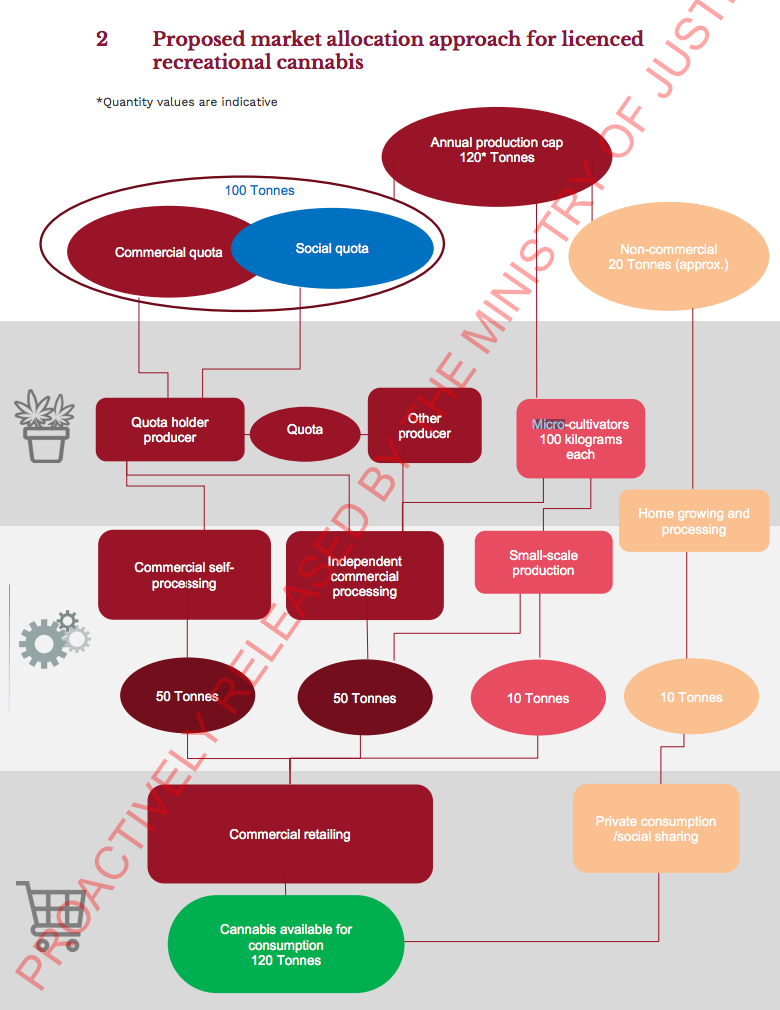 ---