Home Depot was unavailable for comment. An account under the same name posted a fake picture of cannabis clones for sale in a Kelowna Rona exactly one year earlier.
A video showing a person buying clones at a Home Depot in Kelowna was recently shared online from an account that had posted pictures purportedly showing cannabis clones for sale in a Kelowna Rona one year ago.
A Youtube account called Sessions uploaded the video on June 11 showing cannabis clones on a shelf in the garden centre in a Home Depot for sale for $15.98 each. The video shows the man, who is the one taking the video, loading some of the clones into his cart, taking them to the counter, and paying for them. [Editor's note: The video has been removed from YouTube but is still available on Sessions' Instagram account.]
Similarly, a Facebook account under the same "Sessions" name with the same logo posted a picture exactly one year ago today, on June 11, 2019, purportedly showing cannabis clones for sale in a Kelowna Rona garden centre. Rona later commented on the Facebook post, saying they do not sell cannabis in their nursery, but complemented the user on their photoshop skills. The same Facebook account also posted the new video in Home Depot.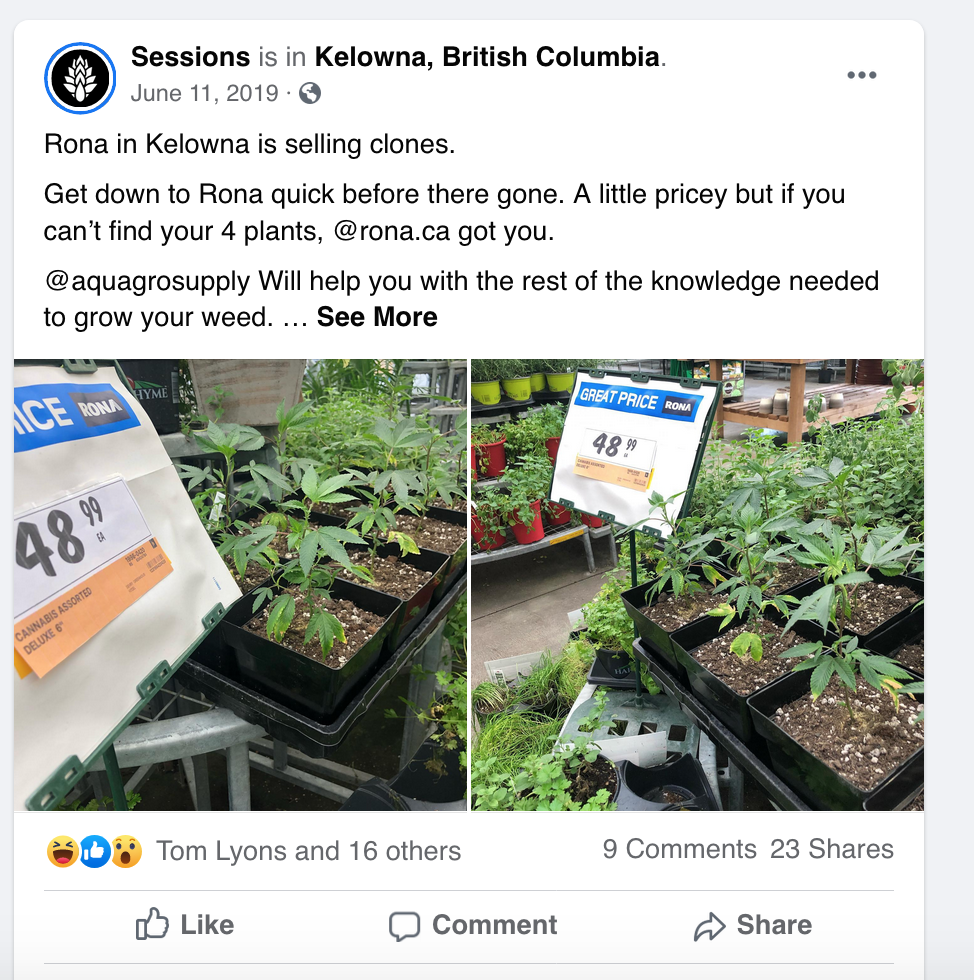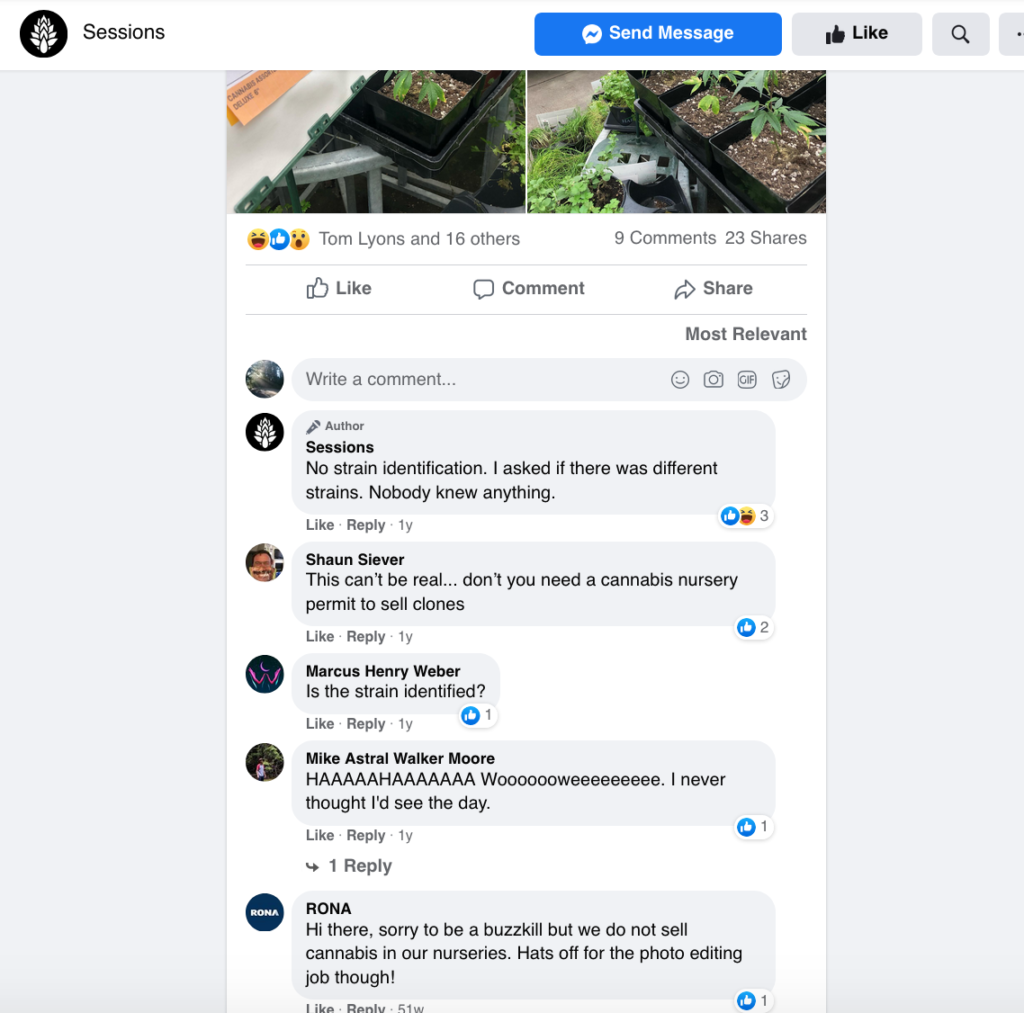 Although the newest video appears to be legitimate, in that it doesn't appear to be edited in a deceptive way, it would not be legal for Home Depot or Rona or any other garden centre to sell cannabis clones. Cannabis clones are regulated under Canada's Cannabis Act and can only be sold through approved provincial retail outlets. In British Columbia the only approved retail outlets are private and public stores authorized by the province, as well as online through the provincial website.
Home Depot was unavailable for official comment at press time, although a call to the company's garden centre in Kelowna confirmed they do not carry cannabis clones. A search of the information on the sign in the video that gives price and inventory numbers for the cannabis clones comes up with no search results on the Home depot website.
The video is likely a prank by the uploader, although a very well-executed one.
---