Founded 35 years ago as a soil testing and agronomy research laboratory for all kinds of agricultural applications, A&L Canada Laboratories is one of the oldest cannabis analytical testing labs in Canada.
In addition to their testing with various agricultural industries, A&L also provides services across multiple sectors including Food, Environmental and Life Sciences.
For the cannabis industry specifically, A&L provides full analytical services for plant tissue, water, media and finished products. A&L's services also include disease diagnostics, genetic analysis, production recommendations, and a Plant Monitoring Program.
When it comes to choosing an analytical testing partner, Nevin McDougall, the President and Chief Commercial Officer for A&L, says one often overlooked issue is not just testing of finished product, but testing of soil and water before even deciding on a location.
Using a broad range of analytical services such as soil, media, water, nutrient and plant tissue testing; A&L can help a cannabis producer, be they indoor, outdoor, or greenhouse, to optimize product quality, resulting in a better customer experience and brand loyalty for the licensed producer.
As the interest in outdoor cannabis crops grows, says McDougall, many growers don't consider such issues, sometimes jumping at the first land they can find and afford. Without considering what was grown or sprayed on that land prior, or the soil type and quality, growers can create numerous headaches for themselves down the road, from crops failing a pesticide or heavy metal analysis, to outright crop failure from poor soil quality and drainage.
"We provide Health Canada licenced, batch-released testing and a lot of the other standard testing protocols," explains McDougall. "But what really makes A&L unique is our perspective around the production side of cannabis, all the way from our expertise in greenhouse testing and agronomy and outdoor field crop production agronomy, as well."
"For outdoor production, for example, we've got decades of experience in soil analysis and accompanying with that is testing for pesticide residue, heavy metal analysis in soils, providing basic fertility recommendations based on past experiences and our in house Research and Development, and that goes right through to in-season production with tissue analysis. Plus final product testing."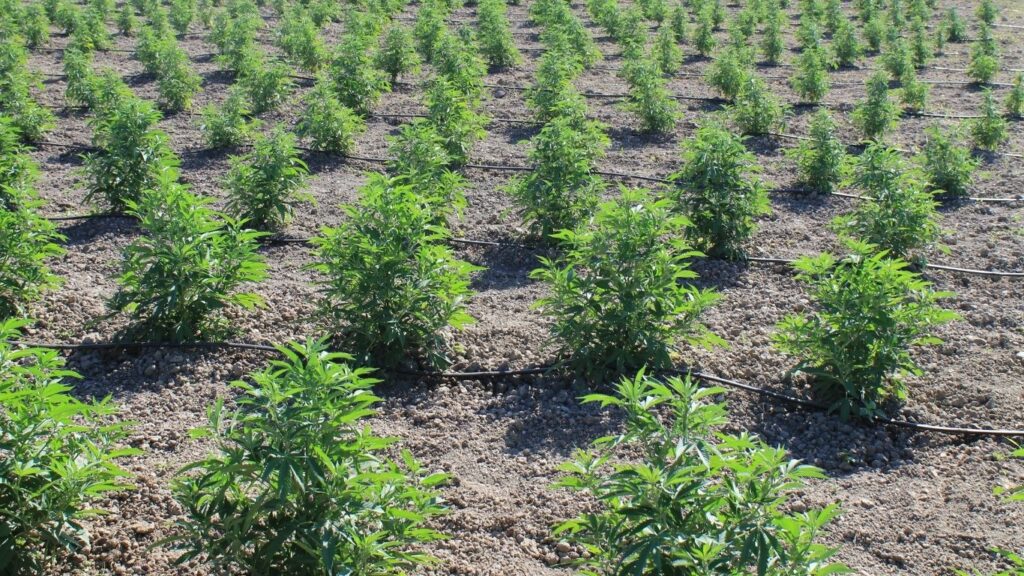 A&L provides hands-on assistance and decades of experience that can help any scale of cannabis grower, from micros to large-scale LPs, and everything in between. Outdoor producers or anyone growing directly in the soil need to look at several factors, such as soil drainage, past crop use, the level of the land, and the structure and type of soil.
"A basic soil test is step number one," says McDougall. "What's the basic fertility level of that field, organic matter, soil texture, all the most critical aspects around understanding nutrient analysis and what the fertility program will require.
He says he's seen more than one outdoor production site lose some or even all of their crop simply because the operator didn't take an issue like drainage into consideration beforehand.
"Unlike other providers who provide their service from a purely analytical perspective, A&L Canada Laboratories provides a holistic production perspective," he says. "What this means is that we provide the services that encompass the entire production cycle of the crop, not simply final batch release testing. We believe this type of service will be critical for our clients to develop high-quality products resulting in a positive consumer experience. Our highly trained staff from PhD scientists to Certified Crop advisors are here to assist you."
When choosing an analytical partner, cannabis producers would be wise to look for more than positive THC results.
"Ask lots of questions, ask about turnaround times, service levels, additional services they can provide, any value-added insights," he continues. "There are a lot of areas where companies can provide insights for anyone getting into the industry, do they provide value add services, education, that can be important for people who are just learning."
Typically, A&L provides a 3-5 day turnaround for most tests, along with what McDougall calls their "high touch" customer service, with technical representatives located at their main lab facility and across the country who are trained to provide support to our clients to ensure they are producing the highest quality crop possible. In addition, their online submission and data portals make it easy for you to submit and receive your COA.
"We've been in this business for 35 years," says McDougall. "For anyone in the industry that wants a partner that has a high degree of credibility and has high-level integrity in what they are providing for their clients, we are an excellent choice."
Sponsored Content by: A&L Canada Laboratories
---