Carmel Cannabis has spent the last year and a half dialing in their handful of small grow rooms selecting unique genetics from their seedbank, and working towards their sales amendment so they can finally bring their product directly to consumers.
The wait, they say, is part of what they think will help distinguish themselves on the market among other "craft" producers. Carmel's Ontario facility holds both a cultivation area and a processing area, with eight 2,500ft2 grow rooms where their master grower Drew has been working his way through a sizable seed bank to select a handful of relatively new genetics for the legal market in Canada like Animal Face, Dark Helmet, and Garlic Breath.
Even with an overall footprint around 40,000ft2, the focus on a handful of smaller grow rooms gives them more of a chance to focus on a quality product that they think consumers are hungry for.
Although they have been selling on the wholesale market up until now, this newest round of harvests will represent Carmel's first product that they will control from growing to packaging and sale, and will utilize their own branding.
StratCann spoke with the company's founders, Dustin Laren and Roey Fishman to chat about their process of getting licensed, their own perspective on the "Craft" category, and what the future of the legal cannabis market in Canada will look like.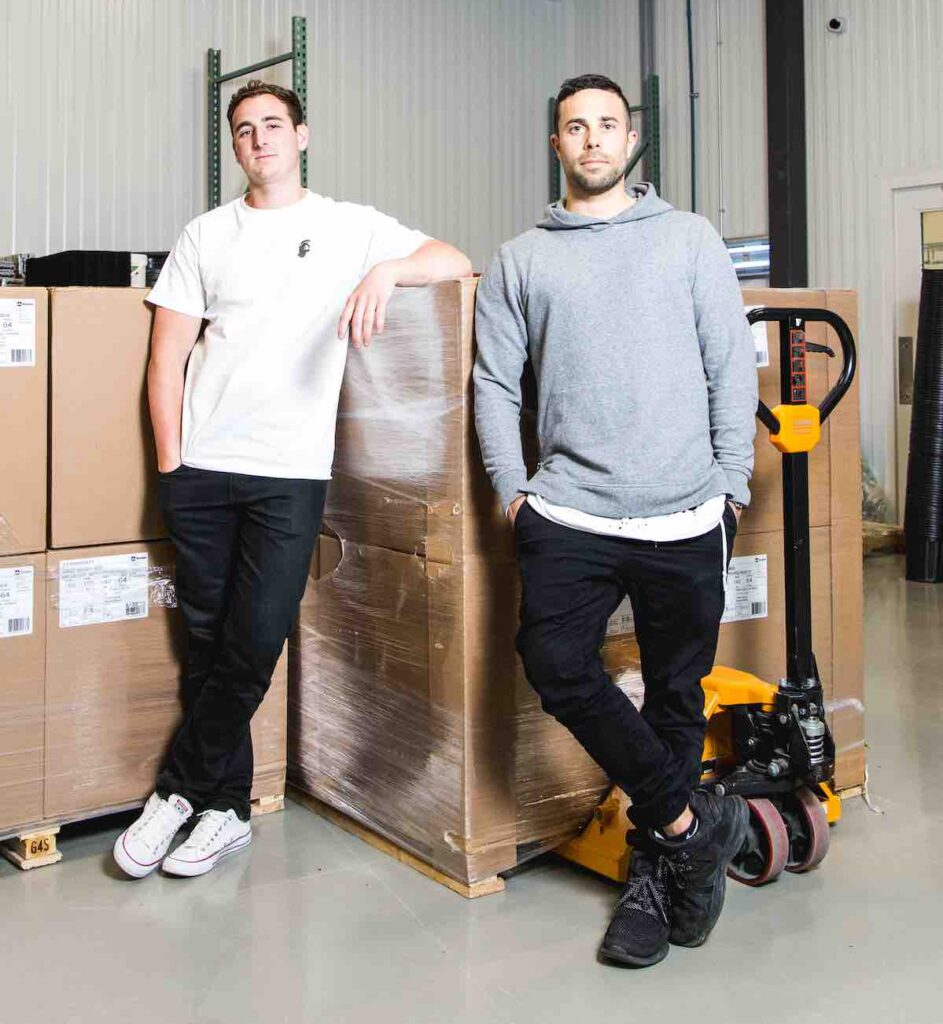 Q: Can you share some of the history of Carmel Cannabis, even prior to obtaining your licence?
Dustin: We decided to get into the industry because we wanted to do something different than what all the big LPs were doing. All you heard leading up to legalization was square footage and stock price. "Bigger is better" was pretty much the only narrative out there, and we saw an opportunity to do things a little different. Rather than build a facility and figure out how to sell the product, we saw an underserved consumer group, connoisseurs looking for high quality flower and unique genetics, and the trick was figuring out how to build the right team and infrastructure to meet those needs.
Roey: taking that idea and actually putting the right facility and team together was a journey in itself. We met with as many people as we could but everything really crystallized when we met Drew. Drew had put in the time and honed in his craft of delivering a product of exceptional quality, along with unique genetics that were at the forefront of consumer tastes. When we saw his product, heard him talk about his growing philosophy, it all made sense.
Q: How was the process of obtaining your processing licence?
Roey: Like everything else in the cannabis industry, it was a process. It all started back in 2017 when we naively bought a farm and submitted an application.
We knew that Health Canada was only entertaining serious applicants, so we had to get to work on building a facility. We had development history, as that was the core of our founding teams primary business, so we started to reach out to the community and work with the town on getting approvals for a building permit. We got in touch with many consultants and industry experts who helped along the way.
We were fortunate to bring on our Master Grower, Drew, early in the process, so that the facility was designed to reflect his last 15 years of growing experience.
Construction began in the Winter of 2017, with no finish line in site, just hope.
Finally, in April of 2019 we completed the building and submitted our evidence package, the last item on Health Canada's checklist to get licensed. We received our cultivation license in June of 2019 and were finally in business.
The following year was spent dialing in our grow, working on extensive phenohunts, and of course, selling wholesale while we waited for our sales amendment.
It has been a grind to get where we are, but we put together the right team and are well positioned to execute on our vision.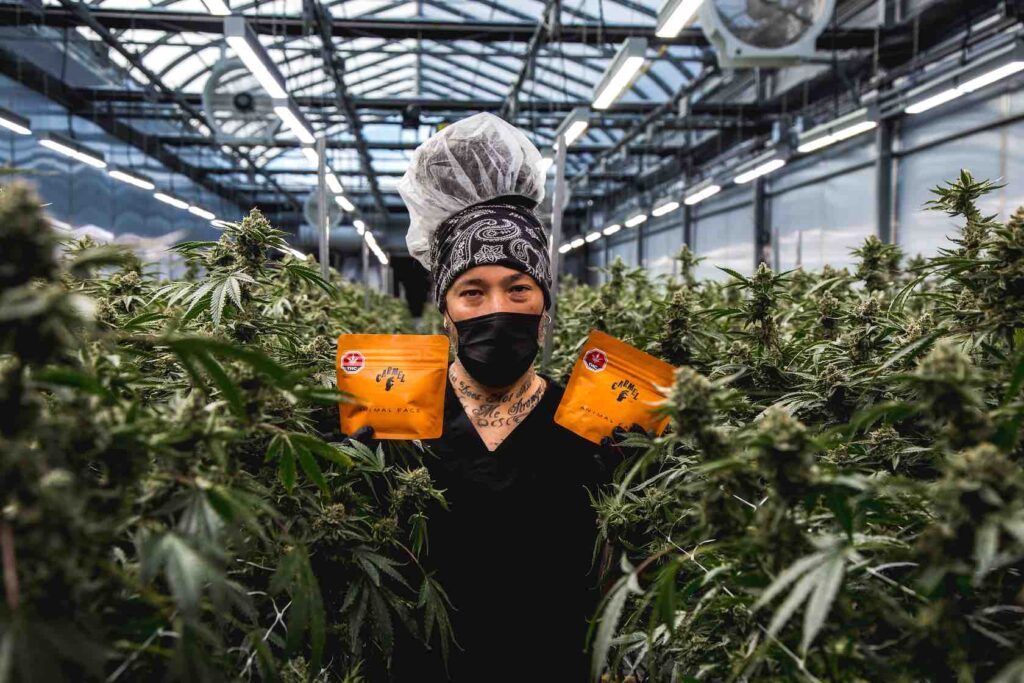 Q: What are some of the challenges you see the cannabis industry facing?
Dustin: I think there are many challenges facing such a young industry. To start, it didn't help that the initial companies raised hundreds of millions of dollars, only taking into account total square footage. I think coming into the market as a smaller player, you need to be highly focused and ensure your resources are being used accordingly. A lot of producers launched premium brands solely based off of a higher price, without actually delivering a quality product.
That definitely hurt when we entered the market and there was skepticism about new premium entrants.
For us, once we were able to sell our product and see the response from consumers, we felt a real validation that we were on the right path. We're extremely confident in the quality of our product and the process we take is truly craft. Everything from selecting our strains out of extensive phenohunts, to hang drying, hand trimming and cold curing, we don't miss any steps.
The retailers and consumers are starting to see what constitutes a quality bud, and hopefully we can be at the top of that conversation.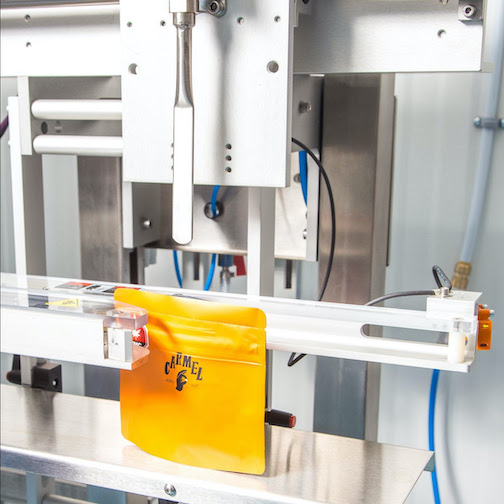 Q: What are some ways that Carmel Cannabis is looking to address those challenges?
Dustin: I think the one thing Carmel has done right from the start is be open and honest with our community. We're not hiding anything. When we used to call and speak to other LP's for tours, everyone had an excuse. We have an open door – for the most part, covid has changed that a bit. We love hosting, bringing in retailers, allowing people to meet the team behind the product.
We are transparent with our community on social media platforms. We bring them behind the scenes on every aspect of the grow. I think that is really important in gaining trust. It's one thing to say you have a top tier flower, but what are the steps you take to make that happen.
Education was always at our core. Right now with restrictions, we do everything virtually, but continue to ensure the budtenders are up to speed on everything we are bringing to market. We try and focus on the difference between strains, phenotypes, grow processes, harvesting methods, and what allows Carmel products to stand out.
I think the combination of educating your customer base and being honest is something we feel will help us in the long run.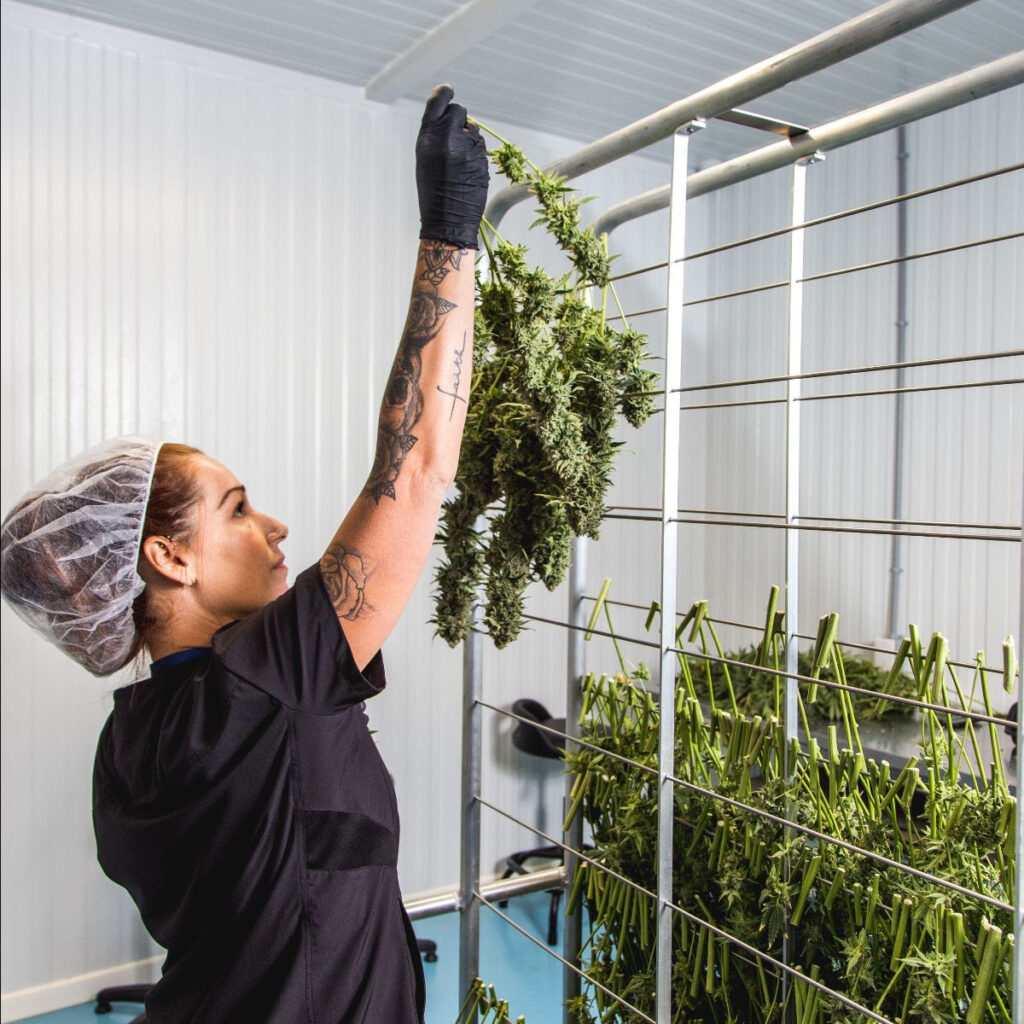 Q: What can you share about the unique products and services you offer?
Roey: Right now in the market we offer 3 different strains. All of them are available in 3.5g quantities, in our nitrogen flushed pouches. The strains are Animal Face, Drew's Dark Helmet and Garlic Breath. All of our strains go through a very detailed selection process, called pheno-hunting. Once they are chosen and grown out, every strain is hang-dried straight from the flower rooms for around 10-14 days, hand trimmed and then cold cured and burped for a minimum of 3-4 weeks. This ensures optimal moisture levels and delivers a smoother, superior smoke.
Animal Face and Garlic Breath are both our first strains to market that were phenohunted at our farm. They were each selected from roughly 100 other phenos until we landed on the two we loved. From unique smell, to incredible bud structure, to yield and potency, these two strains checked all the boxes.
Drew's Dark Helmet has a different story than the other two. It was the first strain we were really introduced to when we met our Master Grower, Drew. It had been his famous strain on the legacy market and we're extremely proud and excited to finally be featuring it under the Carmel brand.
You'll have to follow along our social media channels to see what's up next!
Content Sponsored by: Carmel Cannabis
---