Established in 1976 and emerging as the largest independent third-party testing company of nicotine containing products in the world, Labstat International first began providing analytical testing of cannabis in 1982 under a joint program with Health Canada.
By 2015, the company began offering cannabis testing services under the MMPR and then ACMPR before receiving its Analytical Testing license under the Cannabis Act in December 2018.
Labstat offers full-service testing such as cannabinoid potency, pesticide residues, residual solvents, mycotoxins, aflatoxins, heavy metals, and microbials, as well as smoke and vapour testing for all types of consumable cannabis, hemp, and natural health products.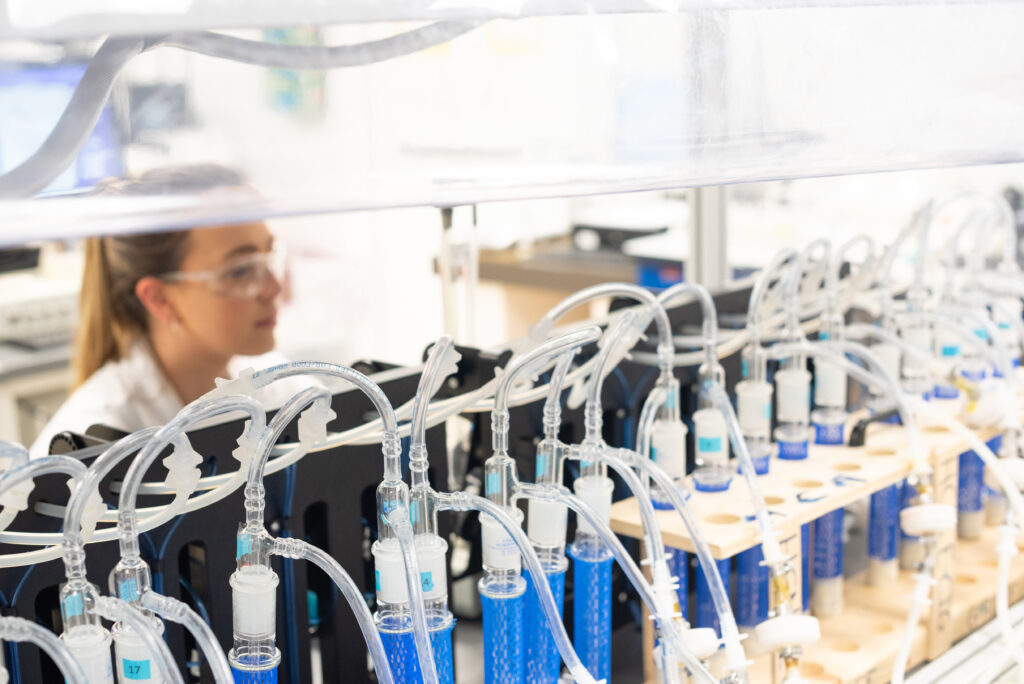 "We have a deep commitment to the continuous improvement of our quality systems, and we've invested considerably in our state-of-the-art instrumentation parks in Edmonton, Kitchener-Waterloo, and Knoxville, Tennessee, to increase the reliability and accuracy of our cannabis testing catalogue," says Michael Bond, President of Labstat. "Our teams are equipped to provide solutions for the analysis of cannabis-infused products such as gummies, chocolates, beverages, waxes, budders, and shatters."
Bond explains that with several decades of experience testing an array of products, including cannabis, Labstat brings forward a wealth of knowledge for cannabis producers of all kinds. Although many larger producers often do much of their own testing in-house, he says that the smaller producers often need to rely even more on a full-service lab that can provide everything they need in one place.
"Larger producers often have access to internal resources such as regulatory and scientific affairs that they can leverage," says Bond. "Smaller producers will need to select a laboratory that has the full capability and capacity to support not only their analytical needs, but also to help support them in other ways such as understanding regulations and troubleshooting if results are out of specification."
In addition to their full array of analytical testing, Peter Joza, Labstat's Chief Science Advisor, notes that Labstat offers smoke and vapour testing of products like pre-rolls and vape pens/cartridges and other types of extracts, from the development stage to finished products.
Joza says this is an important step of the product development process and corporate responsibility for cannabis product manufacturers—to really understand what their products are delivering, and to convey that information to the consumer. Without heavy oversight from Health Canada, he says it's up to companies making products like vape pens to take it upon themselves to provide this information associated with good product stewardship.
"Health Canada has yet to establish aerosol testing standards for cannabis vaping devices," explains Joza. "In fact, there are little to no regulatory requirements for the analysis of aerosols emitted from cannabis vaping devices anywhere in the world." However, we anticipate this will change as the industry and regulations continue to evolve.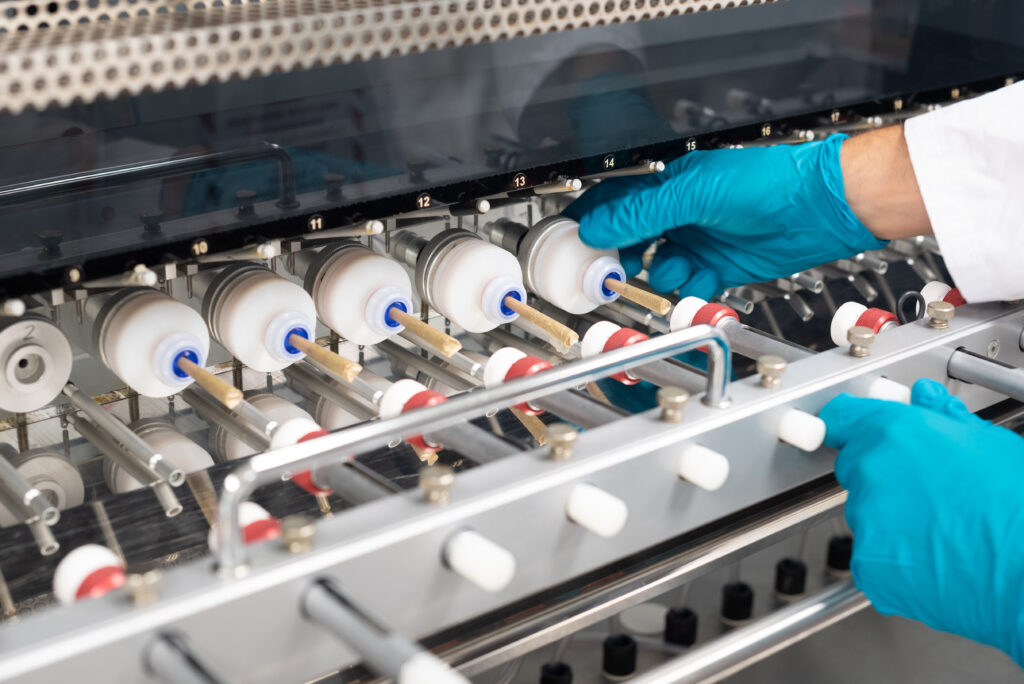 Forward-thinking product makers, he says, need to demonstrate to customers that their vape products meet the highest quality and safety standards while delivering a consistent experience by implementing standardized testing protocols.
"Our experts have developed a comprehensive testing protocol specifically for cannabis vape devices to help mitigate risk and protect customers," he explains. "Whether you're just beginning the product development phase or your products are already on the market, we partner with your internal teams to meet your unique needs."
Ultimately, whichever lab a cannabis cultivator or processor chooses to use, the team at Labstat says it's important that they understand what services are available and what Health Canada requirements, as well as market requirements, will be.
Growers should choose an experienced and accredited laboratory that has a long-standing reputation for providing timely and reliable results, according to Bond.
"It's important for growers to develop a collaborative partnership with their chosen laboratory. That way the laboratory can develop and provide the specific services that will be required to support the grower through their opportunities and challenges. A laboratory partner will have deep industry and regulatory knowledge along with the experience and capability that supports the growers' success in both the short and long term by investing both in the success of the grower and in the success of themselves through the development of their people, processes, and infrastructure."
Over time Bond expects that the cannabis industry will evolve to a place of consolidation among many of the larger producers. Beyond dried cannabis and ingestible oils, an array of new products continues to emerge, such as nano emulsions for beverages, more complex vape pens, topicals, and much more. Labstat International predicts growth in analytical testing services to support the growing array of product types hitting the market.
"We expect to see growers, producers and laboratories amalgamating over the coming years so that there are fewer, but larger, players in the marketplace. While the number of players is expected to decline, the number of emerging novel products will increase. The complexity of testing these products will likely increase as novel products often create unique challenges for analytical methods. This is why it is important to collaborate with a laboratory partner that has a history of servicing the industry in a sustainable and scalable fashion."
---
Content sponsored by: Labstat International