With more than two decades of experience in quality assurance and regulatory affairs, MF Cannabis License and Regulatory Consultants are able to provide skilled licensing and regulatory services in the cannabis industry.
Founded in 2021 by company president Mussarat Fatima, MFLRC's team has helped guide numerous companies through Canada's various provincial and federal licensing processes. The goal, explains Fatima, is to help others benefit from her 25 years of experience working as a quality assurance and regulatory affairs personnel in the food, pharmaceutical and cannabis industries.
Navigating the complex regulatory world isn't just about industry knowledge, she notes, but also ensuring an applicant has the time to manage all of these expectations.
"People may have difficulty complying with regulations, whether in the areas of quality, security, or inventory, but it's not necessarily due to a lack of qualification. It could be due to a variety of factors, including a lack of time, insufficient staff, or just being unable to keep up with regulatory changes."
These demands also extend beyond just the initial licensing process.
"I decided to offer all of these services in a single location, whether pre- or post-licensure. Most people hire consultants to help them with licence applications, but they overlook the importance of post-licensing requirements. Compliance is critical for running a regulated facility and should be considered from the beginning."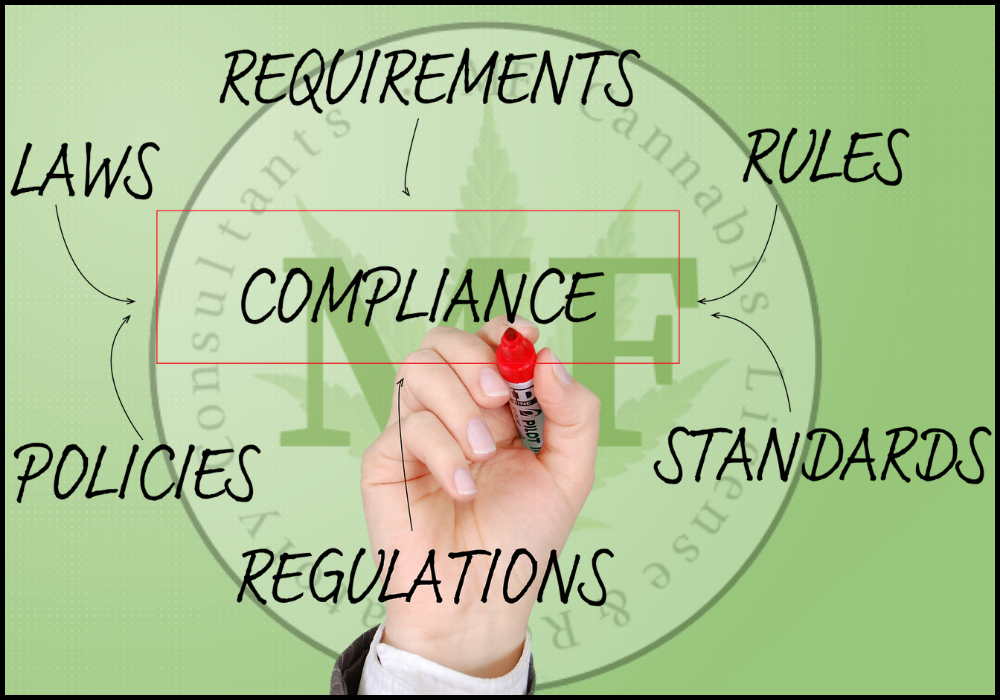 As the company's owner and president, Fatima aims to be the primary point of contact for clients and oversees all consulting services.
"With degrees, certificates, and diplomas, I have a nice mix of qualifications and experience in the cannabis, food, and pharmaceutical industries. This enables me to provide quality-related compliance solutions that meet the specific needs of various clients. Because, just like every person, every facility is unique, and one size does not fit all. I can provide customized compliance solutions to various clients who require them."
"In addition, I have a team of qualified individuals with work experience in various areas of the cannabis industry."
One known issue for new applicants, she continues, is a client's business planning and understanding of costs and timelines.
Other issues include the fact that most clients are unaware of the cost of maintaining quality assurance compliance. Most applicants and licence holders want to save money by launching products that aren't long-term viable. This can lead to product recalls and Health Canada inspection observations.
One specialized service MFLRC offers is assistance with various provincial farmgate licences. Currently, two provinces (Ontario and New Brunswick) have a specific farmgate licence in place, with British Columbia expected to launch their own sometime in 2022.
"When it comes to farmgate licensing, the rules vary across Canada," says Fatima. "Every province has its own rules for obtaining a Farmgate licence similar to a retail store licence. Our team has researched how regulatory requirements differ between provinces and is ready to assist our clients.
"Farmgate licences, in my opinion, will become increasingly popular in the cannabis industry. In the cannabis industry product, branding has become difficult as a result of regulatory restrictions on promotion and marketing. These new licences can play a significant role in LP's branding strategy and can allow them to promote their product face-to-face and receive direct feedback from their customers."
Although the process for any type of licensing in the cannabis industry can be challenging, this industry veteran says she sees many opportunities for those still seeking to enter the market.
"Regardless of regulatory constraints and other challenges, the industry has a promising future. In addition, regulations are changing to address the public's challenges and needs. Health Canada continues to improve and streamline the licensing procedure by offering more guidance and speeding up the process."
Learn about MFLRC services at:
Content sponsored by: MF Cannabis License and Regulatory Consultants
---