Uniik Organica is a micro processor in Quebec with a line of body care products being launched in provinces in 2022.
First licensed in August 2021, the small company has been working on building up a supply of product and developing relationships with distributors and provinces, all while securing their own sales licence at the same time. The sales licence arrived in late November 2021. 
Products will first arrive in Yukon, Saskatchewan, and Manitoba in January 2022.
Denise Penczak, the company's owner, started out making a magnesium cream for muscle pain to manage issues related to cancer. In addition to a cannabis-infused personal lubricant and magnesium cream, Uniik Organica has a line of other non-infused body care products like salves, face creams, and deodorant.
She's also currently working with a researcher at UBC on a cannabis-based female suppository that she hopes will be available in some provinces by spring 2022.
The process has been a long one, says Penczak, but one with a pay-off.
"It doesn't come easy, you have to work really hard. And when you're at the point of giving up and feeling like you're not really getting ahead, that's when things start to fall into place."
"You have to be prepared to put the time in, to have a good support team and really rely on them. Lean on the people you have on your team and distribute the work and keep pushing through. It will happen."
Although Uniik has its own sales licence, Penczak explains they will still be working with a third-party processor/distributor who already has connections with the provinces, at least for the time being.
But for provinces that have their own warehouse, Uniik can still do all the packaging and labelling at their warehouse and ship it out themselves without ever physically sending it to their processing partner.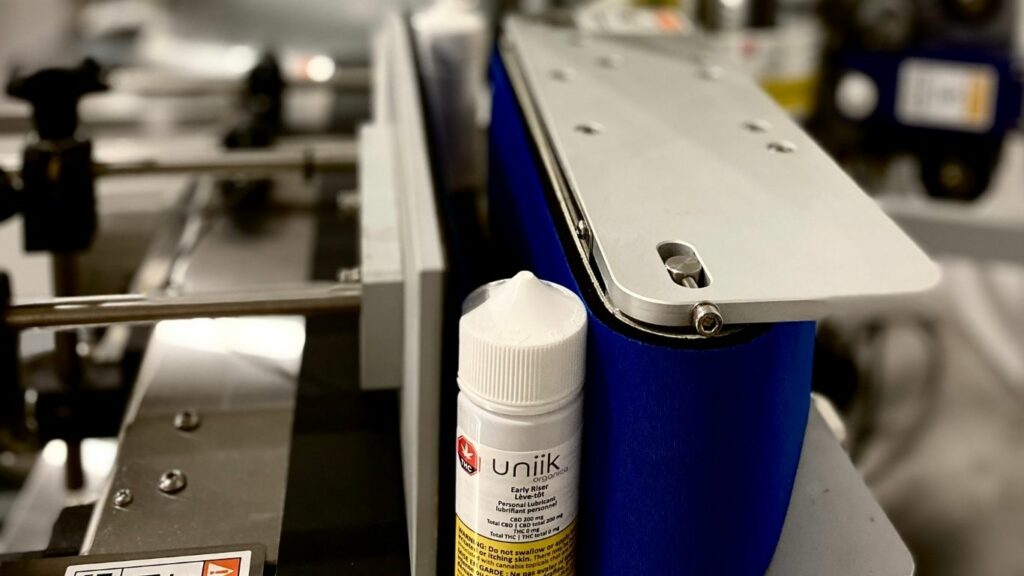 The micro size is also a good fit for a topicals company, she says, and there are no plans to expand their footprint. Micro processors are limited to bringing in no more than 600kg of dried cannabis per year (or its equivalent). Uniik buys cannabis isolate to add to her products, which contain THC and/or CBD.
"For now we're just producing and deciding where to go next. We want to see how these products sell and then go from there."
---