| | |
| --- | --- |
| COMPANY: | Hidden Harvest Inc. |
| LICENCE TYPE: | Nursery |
| APPROACH: | Retrofit indoor |
| TIMELINE: | ~5 months (November 2019 to March 2020) |
| COST: | $65,000 (not including land) |
| FACILITY: | Indoor |
When Rod Wilson retired about five years ago and moved back to the Maritimes, he was looking for a new project to keep himself busy. He eventually began looking at different cannabis licences as a way to better make use of five acres he had recently purchased in New Brunswick.
DEVELOPING THE INDUSTRY IN THE MARITIMES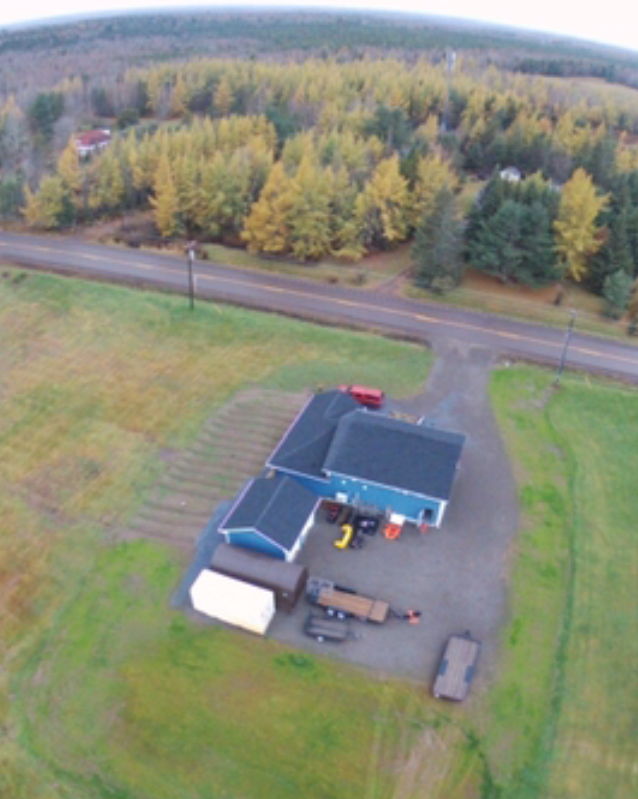 Little did he know he would soon be the head of a provincial industry organization and the owner of the first licensed cannabis nursery in the Maritimes.
Although not deeply familiar with cannabis, Wilson says he's a plant enthusiast in general and became more aware of the cannabis industry when he worked as an healthcare advisor to Bedrocan in 2014, based on his experience in the pharmaceutical industry.
BUILDING CONNECTIONS
Identifying the nursery category as his most cost effective way to become licenced, he began diving into the process of retrofitting his existing infrastructure and preparing to apply in early 2018. He applied for his licence in late 2019. He also began reaching out to the cannabis community to connect with others who had experience with both the plant and with licensing.
When he didn't initially find much in his area, he posted an ad online and eventually connected with several others navigating the process, including Tamara Follett, who is a micro cultivation licence holder in New Brunswick and runs a popular facebook group page on the topic of micro cannabis licensing. He also started the New Brunswick Craft Cannabis Association to help build a network of small scale growers in the area, which helped him connect with more people in the industry.
GETTING READY FOR CTLS
He says this process has been crucial in helping him understand the expectations of the market, and also to learn from the experience of others with regards to licensing. That, plus his experience in a highly regulated industry like healthcare, he says he was equipped for the licensing process but the build up to submitting the licence was still a chore.
But to get to the point where I hit the button on CTLS was about a 24 month process.
"The actual licence phase with Health Canada was under six months. I pushed the button on November 5th to submit my application on the CTLS (Cannabis Tracking and Licensing System). I went through an intent to refuse, a number of conference calls, two requests for more information, then on March 27th, my licence was issued. So I have no complaints about that.
"But to get to the point where I hit the button on CTLS was about a 24 month process. You have to get your place surveyed, there's your letters to the authorities, your SOP's have to be developed, you have to build out your facility. I guess you could say I had to do all of that stuff in order to comply with Health Canada and push the button to send my paperwork in, but it was the prep that was time consuming and cost consuming, not the licensing. Once I got to the actual Health Canada piece, that was fairly efficient. It's not cheap, but any startup business is going to have those costs associated with it. Maybe more."
Once I got to the actual Health Canada piece, that was fairly efficient. It's not cheap, but any startup business is going to have those costs associated with it.
SEEDS, CLONES AND LIVE CUTS
Now that he is licensed, he says he hopes to begin starting clones from a few of the 40 live cuts and 3-400 cultivars in seeds he was able to bring in with his licence in his retrofitted indoor facility soon, with a focus on the Maritime market. He also hopes to soon apply for an amendment to be able to also use an outdoor portion of his facility, as well as a greenhouse for seed production within the allowed 50m2.
His current target is filling his 2000sqft of indoor space with about 1,200 clones a month. He then also wants to build a greenhouse for seed production laters this year.
Ideally he wants to help serve the micro cultivator market. Although there are only a handful of micros cultivators currently in the Maritimes, through his work with the New Brunswick Craft Cannabis Association he is already in conversation with many others who hope to soon be licensed.
FUTURE OPPORTUNITIES
Eventually he says he would like to build out the business to a locally franchised nursery, serving both local commercial growers, as well as consumers, either through the province, or potentially selling at his location, or through local nurseries if the province allowed it.
Currently no provinces carry any clones for sale, although Newfoundland had previously been the only one to carry any. The clones were shipped from a producer in Ontario.
Wilson says he's had talks with New Brunswick about selling seeds and clones and knows it's on their radar, although he isn't sure when they will be ready for that. In the meantime he will continue to build relationships with local growers, find out what they need and let them know what kinds of genetics he has.
He says he doesn't see it as a major revenue generator, but as a two-three person operation he thinks he can make it work.
"I didn't get into this to make a Mark Zuckerberg type coin," says Wilson. "I got into it because I enjoy growing things, I enjoy cannabis, and I'm fascinated by the plant, and now that I'm retired I want something to keep me busy. So if I can have it pay for itself and supply a side income, that's a bonus."
Working with suppliers isn't as easy as it would be without the pandemic issues. But anyone getting into this business who is not ready for challenges isn't in the right business.
COVID-19 AFFECTING LOGISTICS
With the current issues with COVID he says it will be an added challenge, but he thinks he and the industry will survive. Currently, his challenge is now finding equipment, with shutdowns due to COVID affecting logistics.
"It's definitely going to be a headwind. The facility was all built out, but not equipped. So now I'm trying to work out the logistics of getting racks, lighting and everything in there while all this is going on. Working with suppliers isn't as easy as it would be without the pandemic issues. But anyone getting into this business who is not ready for challenges isn't in the right business. There always seems to be more tunnel at the end of the tunnel."
"As long as you have that one-foot-forward attitude, you can deal with working in a highly regulated industry. I think it is going to be a brand new industry once we get through the COVID virus, because I think there's substantial change going on and it's going to be to the benefit of the consumer. And the industry."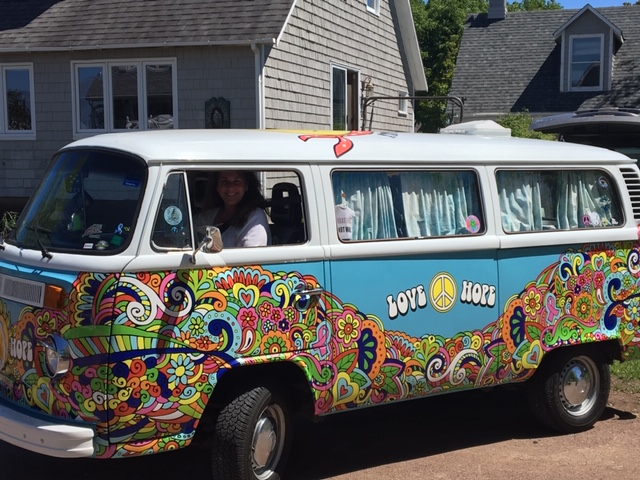 ---