iNaturally Organic Inc. is a wholly-owned subsidiary of Emprise Canada Inc, and a holder of multiple micro-processing licenses, operating in Alberta. The company manufactures cannabis soft gels, topicals, nano-emulsions, and cannabis oils. Their facilities are located in Olds and Calgary, Alberta.
The brainchild of Mukhdeep Mangat and Dr. Anil Jain, iNaturally is one of the first micro processing licenses given by Health Canada and one of the first to get the sales licenses. The Company is already selling cannabis products in more than 1,000 stores in BC, Alberta and Ontario.
iNaturally's first micro processing license in the city of Olds was issued in July 2019, while its second facility in Calgary received its processing license in August 2020. Sales license for extracts, edibles, and topicals was received in June 2020.
Dr. Jain says the Company chose the micro category because, "we felt that it was the best starting point to grow their business, and it would allow us to determine where consumers' demands were and respond to them effectively, rather than investing tens of millions of dollars into a large production facility".
"We knew we needed a low-cost structure," says Jain. "We didn't want to build big and hope for the demand. We built small and planned to grow organically with demand. And what this does is make the company financially sustainable. You don't have to chase money, you can let money chase you".
"Micro has allowed us to maintain a low-cost structure," he continues. "The strategy has proven out because had we gone for a standard license and a large facility, maybe 20,000 sq ft building, we might be facing a challenging time financially right now since much of the capital dried up in 2020."
Mangat, iNaturally's Director of Manufacturing, agrees.
"The micro license has played a big role and it is part of our key strategy," he adds. "Companies are building these large facilities but there is not enough demand for their products. I think a lot of the demand expectation was set by investors or bankers who really didn't understand how the industry would evolve. So the micro category seemed like the best avenue to enter this industry and then grow as needed. It's really worked out for us and has allowed us to be nimble in execution."
Part of being nimble for their company has been their ability to get their second facility licensed and working on new, innovative products they hope will be in the market later this year, a powdered nano-emulsion that will be mixed with coffee, a partnership with Paradise Mountain Organic Coffee.
"You may have had other infused coffee products before," says Mangat, but what we're doing with nano-emulsion is something very unique, and a much better infusion. We're excited by it."
Being small, explains Mangat, also allows us to focus on innovation without too much corporate bureaucracy.
"We have just five employees, plus Dr. Jain and I", explains Mangat. "We all work very hard, but this is our passion and we're excited about what we're doing, and I think that helps us innovate quickly and effectively. We're focused on products that consumers want, but also on how we can differentiate ourselves so we can compete with the bigger players."
"That's why we can compete with the big boys," adds Jain. "Because we can innovate and manufacture just as well as them, with a micro processing license."
Part of that innovation includes research they are doing right now that can help consumers, especially medical patients, formulate the exact cannabinoid and terpene ratio for their specific DNA. You can find more information on their website www.emprise.ca.
Although iNaturally Organic says they are not opposed to eventually expanding into a standard license if demand increases enough, Dr. Jain says they are in no rush.
"We are excited that we have built a sustainable business with cool products. We expect $50 million in sales with our current facilities and licenses".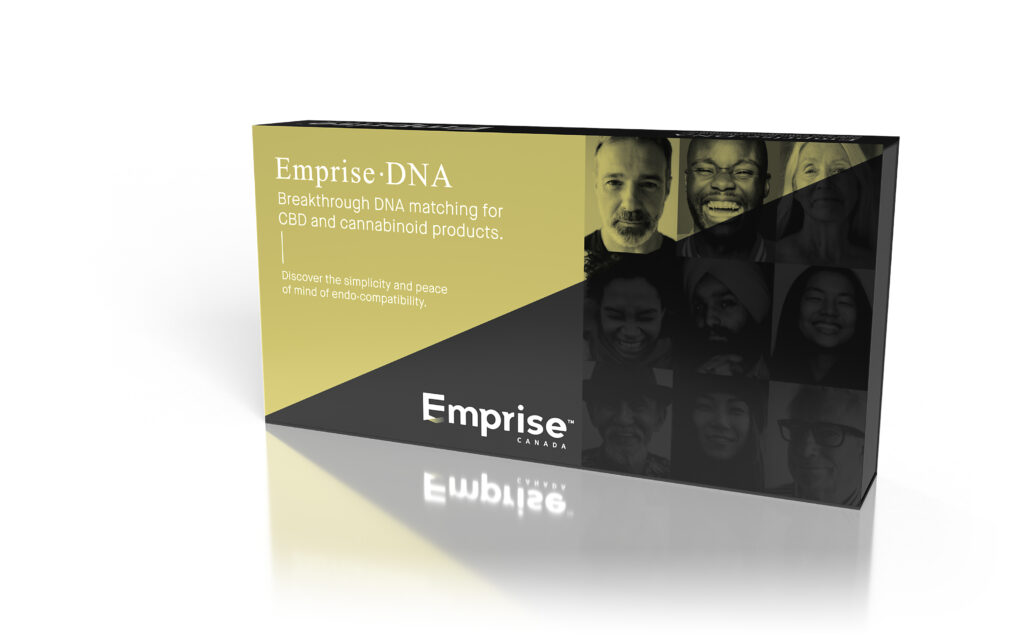 ---