Everest Craft JV Partnership will provide radical cost-saving solutions for craft cannabis growers without processing licenses.
Health Canada states that 64%1 of all products sold in Canada are dried flower or derived products such as pre-rolls. The 300 Canadian Cannabis Cultivation Licenses below that produce these products cannot, according to the Cannabis Regulations, sell these directly to the provincial liquor boards.
Cultivators are required to either obtain a processing license or in the alternative sell their product via a licensee that has a Processing License and pay up to or more than 15% of their margin to the LP.
Canadian Cannabis Cultivation Licenses Without Processing:

Everest Craft, a service division of Everest BioPharma International Inc., has a Health Canada Certificate of Readiness (COR), with imminent standard processing license grant for their facility in Kelowna, BC. Everest will offer packaging and solventless extraction services, with a limited number of processing opportunities for equity joint venture cultivation partners.
Unlike other independent processors and co-packers offering these services, Everest's JV craft equity model allows the individual cultivation licence holders to own an equity position in a processing licence.
"Cannabis growers who sign up as a member of the Everest Craft Family will be able to save up to 45% on their flower packaging and labelling costs—or up to $250,000 on an annual 350kg micro crop, with an additional choice of producing solventless products such as rosin vapes also at a vastly reduced processing cost," says Boast.
Everest's cost-saving model allows cultivators to maintain control of their product throughout processing with added benefits of dividend payment, and EBC 30% tax credit," explains Nigel Boast, President of Everest BioPharma.
"The Everest model is similar to the highly successful 50-year-old BC Fruits Co-op in Kelowna that comprises 350 apple farmers who benefit from multiple sales channels and annual profit sharing," continues Boast. "Similarly, Everest Craft members will benefit from highly lucrative dividend payments derived, not only from the profits of the processing revenue paid by its members to Everest, but also from other revenue streams."
Everest members will also be able to sell under their own proprietary brands, helping newer cannabis growers build a name for themselves while enjoying the dual benefits of critical cost savings and profit-sharing through their dividend payments.
In addition, Boast explains that "Everest has been conducting its own R&D program in predominantly CBD medical products and has plans to partner up with US JV partners in garnering international revenues. Members will also benefit from the profits generated from its medical exports".
"We are here to support and assist the craft industry that cannot afford the high costs of obtaining and maintaining their own processing licence," says Boast. "Using our JV equity model, they will have proprietary rights to a standard processing licence with sales amendment, SKUs, and be masters of their own destiny in terms of scheduling, the sales process, quality control, and cost control, while also participating in the profits of the operations."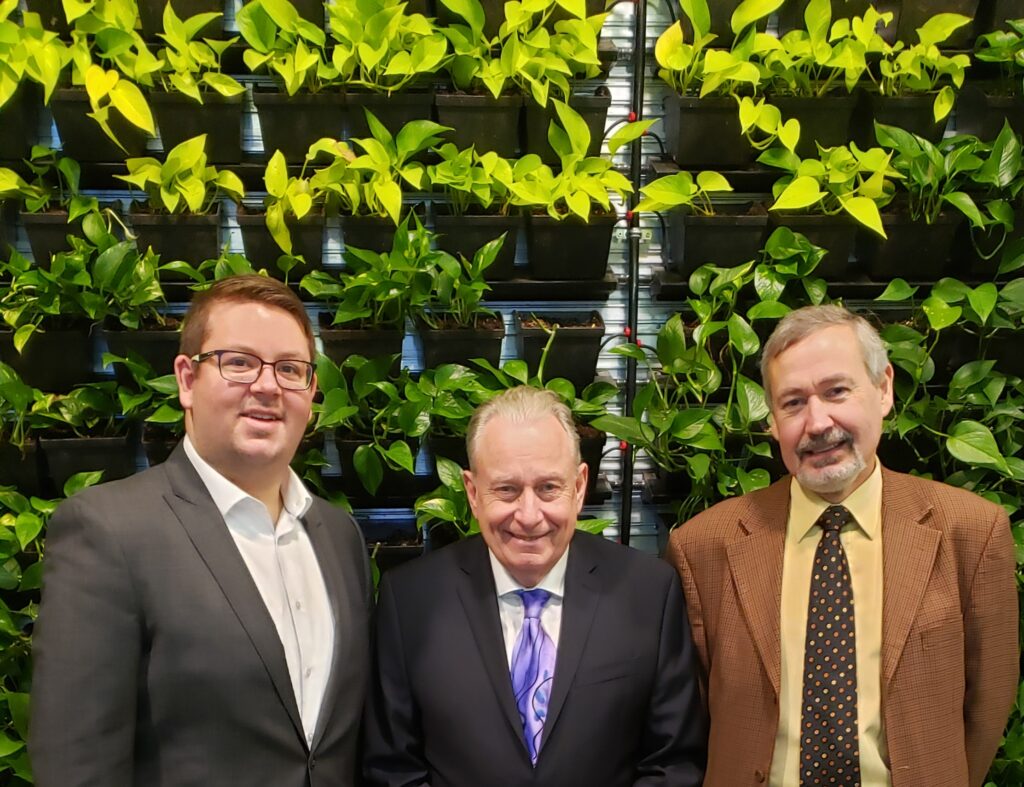 Everest was co-founded in 2018 by Nigel Boast MBA LLB B.Sc (President & CEO) and Robert Hatch B.SC (Hons.) (COO), with the facility building owned by Robert Hatch. The co-founders, along with Everest's full-time QAP Braden Job B.Sc, all comprise a highly skilled and experienced business, legal and technical team.
1https://www.canada.ca/en/health-canada/services/drugs-medication/cannabis/research-data/market.html
Content Sponsored by: Everest Craft
---