Residents of Mississauga no longer need to drive outside of the city to visit a licensed cannabis store.
The city's first legal cannabis store opened Friday, May 26, to an eager crowd of locals and other supporters.
Pop's Cannabis, with another 25 locations across Ontario, recently became the first licensed cannabis store to open in the city, following council's vote in April to finally allow them. The store is located in the Clarkson Crossing Mall.
The city of Mississauga had previously opted out of allowing cannabis stores, citing concern over a lack of control around zoning.
With over 800,000 residents, Mississauga is the second-largest city in the Greater Toronto Area and the third-largest in Ontario. It was one of more than 60 municipalities in Ontario that initially opted out of allowing cannabis stores within their limits. 
Rebecca Kinch, who leads training and development for Pop's Cannabis as the chain's Eastern store manager, says they also plan to open their second Mississauga location on Friday, June 2 near Applewood and Bloor.
Kinch says the community has been very supportive of the first store. Not just customers, but even other tenants in the mall.
"It's amazing, everyone is excited to see us here. This is a very supportive community."
Kinch says the application process was no different than the other two dozen locations they have opened, but notes they did try to move as quickly as possible to secure the distinction of being the first in the city.
Omar Khan, Chief Communications and Public Affairs Officer at High Tide, which currently has three applications for its Canna Cabana chain working their way through the process in Mississauga, expects to open their first locations soon.
"We are exploring up to half a dozen potential Canna Cabana locations in Mississauga," says Khan. "To date, we have submitted three applications into the AGCO and look forward to opening soon."
As of press time, there were 13 applications listed by the AGCO in Mississauga. New application notices are posted regularly. There are more than 1,700 cannabis stores listed as being approved to open by the AGCO.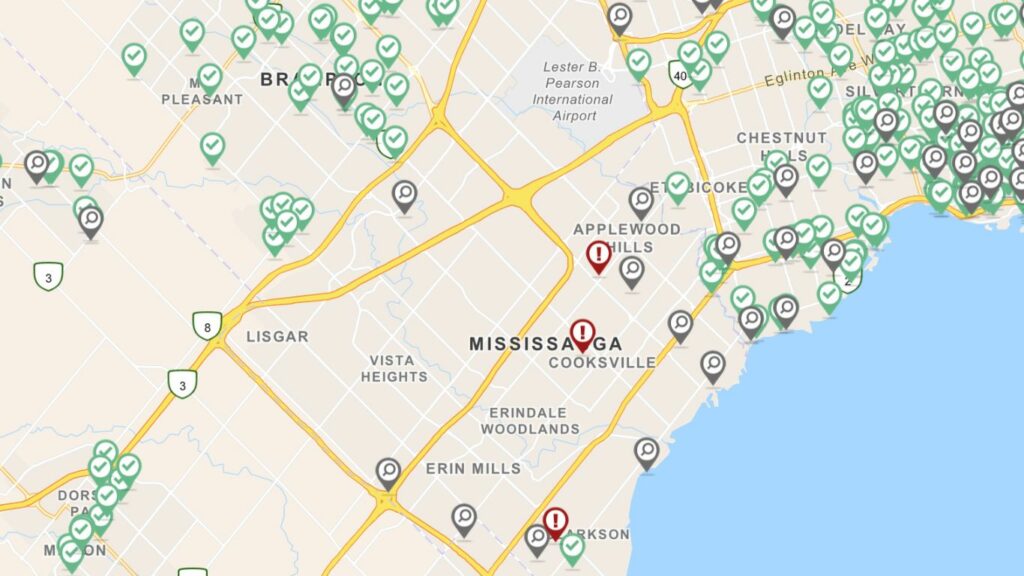 ---