Dayna Lange is the Managing Director, CFO and Co-Founder at Tricanna Industries Inc., a third party toll processor located in Mission, British Columbia, about one hour outside Vancouver.
Recently licensed, Tricanna offers packaging of dried flower, manufacturing of pre-rolls, trimming, cannabis oils, filling vape pens, packaging of edibles, and storage, as well as a unique pasteurization process utilizing radio frequency to reduce yeast and mold naturally found in cannabis and hemp.
Unlike many other processors, Tricanna is not an extractor, and is also not looking to sell products under their own brand at this time. Instead, Lange says the company is simply focused on providing packaging solutions to the industry, especially to craft cannabis producers who don't have the overhead or desire to take on packaging of their own.
"The BC Liquor Board wants BC grown non-irradiated craft cannabis. We are excited to finally be licensed and able to support the supply for this demand.
Because Tricanna is licensed for possession and storage, they are able to provide remediation services that allow cultivators to ship them their cannabis, rather than the product having to be escorted and monitored by an RP provided by the cultivator. Tricanna strategically chose to add this service into their business model with the goal to be a one-stop processing solution post-harvest for growers.
Tricanna has an exclusive partnership with the manufacturer of the Apex machine, Ziel Cannabis, as the only toll processor in BC, and says they have plans to expand into other provinces soon.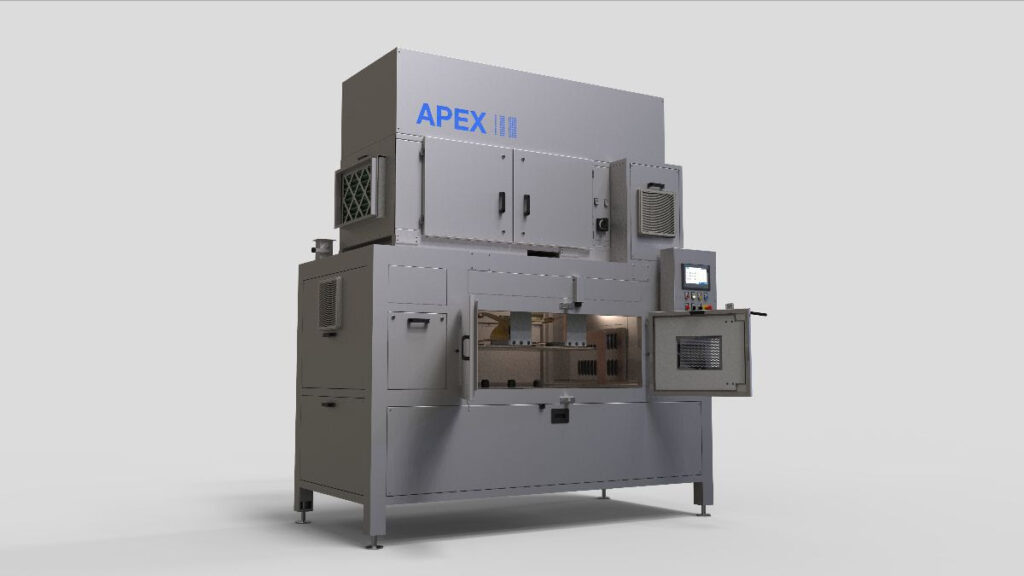 The process to licensing for Tricanna started in April of 2019 with the submission of their application to Health Canada. But due to delays waiting on engineers and working with their municipality they weren't able to send in their evidence package until March of this year, receiving their license in late November. Although she says the wait time on their ready-to-build from Health Canada took a long time, without the building permits from the city she couldn't have begun to build anyway.
"Health Canada certainly didn't pay us any favors, but the delays at the city level was also a challenge," says Lange. "There's just no speeding it up. So even though we had our application in, we still had to proceed with finalizing our site plans and getting our building permit. So even if we had been able to apply earlier, we still would have been waiting on city permits before being able to start construction."
Although the process with the city was time consuming, she says, they selected Mission because at the time it was the only city they found in southern BC that was open to working with them.
We contacted all the municipalities from Hope to North Vancouver and Mission was the only city in the lower mainland at the early stages of legalization who were willing to work with us as the first licensed processor within their jurisdiction. They recognized the opportunity for job creation and benefitting the tax base, and that's why we decided to build here.
"Mission has been a very welcoming city to establish our business in. We strive to continue to maintain a positive relationship with the City as we navigate this licensing process together.
The building costs of adding improvements to a concrete tilt-up strata space, she says, was probably just under a million dollars, not counting just over a million more in payroll, equipment, overheads and other expenses over the past year and a half. The Apex machine costs approximately $350,000 on its own.
This cost, she says, is part of why she thinks cultivators are increasingly realizing it makes sense to outsource that step of the supply chain, and just focus on growing on their end.
This is a sizable financial exercise," says Lange. "We want to serve those who know how to grow but don't want to deal with packaging."
"We're setting ourselves up to be a solution to brands and to cultivators. Some cultivators may even have a processing license of their own, but they're realizing more and more that a processing license comes with a large amount of overhead costs, as well as human resource challenges, and it is often the same price or cheaper to outsource the processing and packaging process and that's what we're here for.
"We're offering a service solution. So if you're a really good grower and you're getting $3-5 a gram for your material, and it costs you only $0.50 a gram outside your facility to process, your profits are far better growing than packaging. If a cultivator wants to make the most of their space and time, they should just grow and let someone else package it for them."
The radio frequency pasteurization process is different from other services some companies offer, she says, mostly because it's not as intense of a process. While some other processes might render everything on the product inert, she says radio frequency is more about helping to ensure a product that was grown well and has relatively low, naturally occurring yeasts and molds have more shelf stability and can maintain those safe levels for a timeframe that is practical in the supply chain.
"Irradiation is an effective sterilization treatment,' she says, "but it has a fairly significant negative hit on the quality aspects of cannabis. RF, which is our treatment, is a pasteurization process. So it doesn't sterilize, rather, it reduces to a very low level.
"We can't promise that we can hit it with a hammer and everything will be killed in its tracks. It's a reduction. But the most exciting result of our treatment is that it preserves terpenes and moisture – so craft growers looking to preserve the high quality flower they've carefully nurtured and babied until it's time to sell are able to preserve those characteristics of the bud using RF."
Unlike other processors, Tricanna is looking to support the sale of branded products in the industry, so anybody working with them will be able to maintain their own brand. "We are here to support others who own the branding on the products we're packaging for them."
---