The raid, lead by the Wellington OPP Street Crime Unit OPP Organized Crime Enforcement Bureau (OCEB) and Joint Forces Cannabis Team was executed at 7:00am at a commercial property on Wells Street in Arthur.
According to The Wellington Advertiser, the location was 10 Wells St West in Arthur. Just last month, an application was made at the same address to rezone the property to permit indoor cannabis cultivation and a processing facility.
While the initial application said the facility would be for a commercial/industrial operation, city officials later learned the application was for a "personal medical cannabis growing operation with the flexibility to permit a commercial operator on subject lands in the future." The personal medical production licence is reported to be for 438 plants.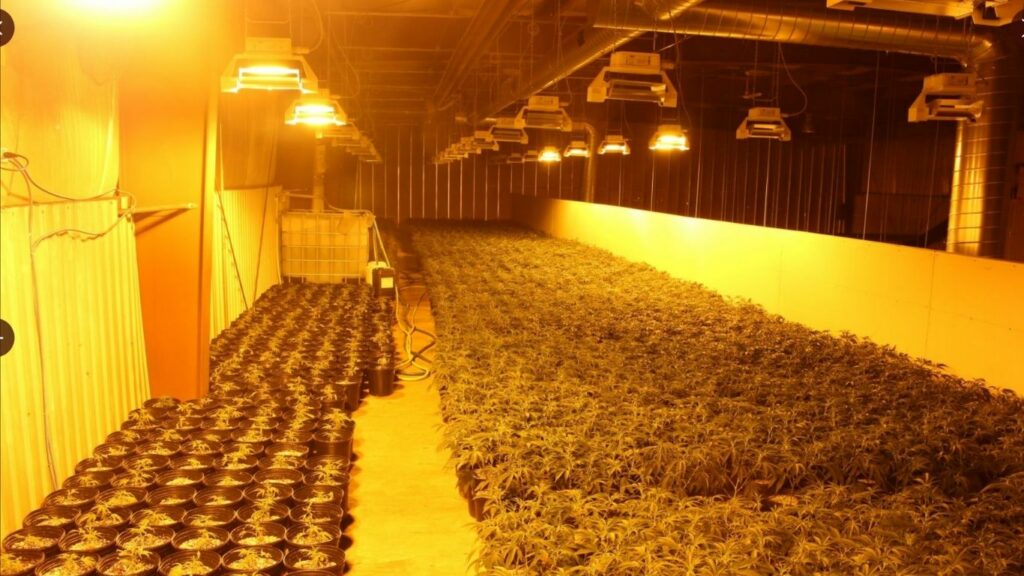 North Glengarry Township
On Tuesday, Members of the Ontario Provincial Police SDG Community Street Crime Unit (CSCU) seized over 40 cannabis plants in North Glengarry Township, at a location on Industrial Boulevard in Alexandria.
Nathaniel Dorey, 28, and Chelsea Prieur, 29 both of North Glengarry, were arrested and charged with cultivating, propagating or harvesting more than four cannabis plants, possession of a weapon for dangerous purposes, distribution of illicit cannabis. Dorey also had a charge for failure to comply with a probation order.
Both accused were released and are scheduled for Ontario Court of Justice in Alexandria on July 7.
Stirling-Rawdon
On Thursday morning, Central Hastings OPP along with officers with the provincial joint forces cannabis team seized 2,000 cannabis plants in a raid on Cooke Road in Stirling-Rawdon.
Police estimate the value of the plants at $1.3 million, or about $650 each. Police arrested two people, Phuc Dau Mac, 66, of Markham, and Wei Kuan Lee, 59, of Toronto. Both face charges of growing illicit cannabis, growing cannabis not within their own dwelling, and possession of cannabis for the purpose of distributing.
Both were released on bail and are scheduled to appear at a Belleville court on Aug. 9.
---