Toronto police say they have arrested three men connected to break-ins at multiple cannabis stores in the northwest area of the city.
In a report posted March 4, Toronto Police Service say they charged three men, Bryan Sabino De La Cruz, 29, Edwin Ramirez Mercedes, 25, and Enricko Charles-Woodley, 24, all of Toronto, with fifteen counts of Break and Enter, fourteen counts of Disguise with Intent, fifteen counts of Possession of Break-In Instruments, and Possession of Property Obtained by Crime.
The alleged break-ins were between Sunday, January 2, 2022, and Sunday, February 27, 2022. Police shared several photos displaying numerous legal cannabis products recovered.
The three men appeared in court at 2001 Finch Avenue West on Tuesday, March 1, 2022.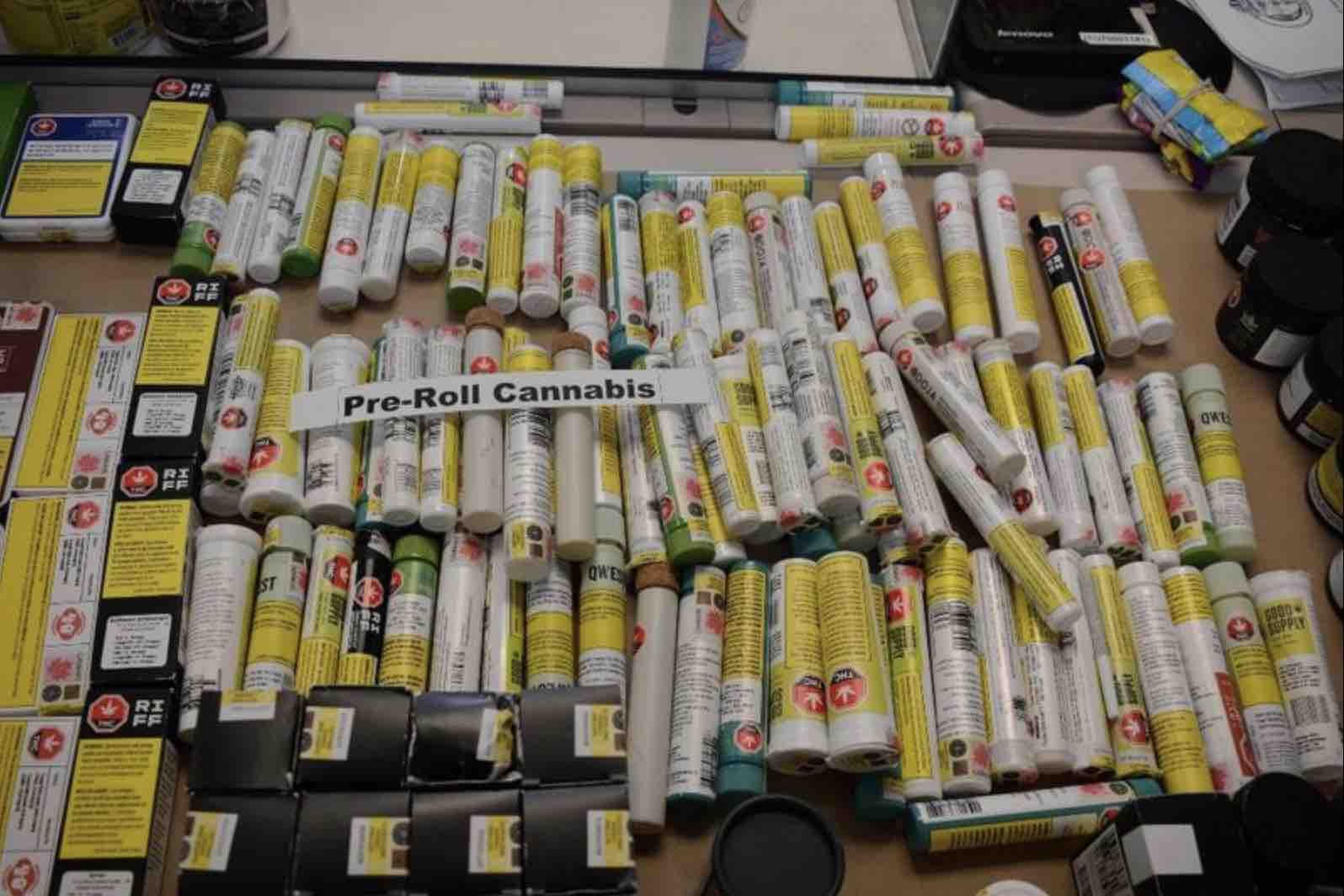 In 2021, Toronto police requested $1.5 million from the city to address the cost of cannabis-related enforcement to the department.
Robberies of cannabis stores have occurred sporadically for years now, across Canada. In October, a cannabis store in Toronto was burgled, with numerous cannabis products stolen, prompting Toronto Police to put out an alert.
Police in BC said a couple robbed a cannabis store in Kelowna in November. In September, an Alberta cannabis store was robbed.
Alberta has seen a handful of cannabis store robberies and burglaries. In September, a Calgary cannabis store was robbed. In December, 2020 and Jan 2021, two other Calgary area cannabis retailers were robbed.
In June of last year, another cannabis store in Calgary was robbed at gunpoint by four men, and in February a man allegedly assaulted an employee and robbed a BC Cannabis Store in Oliver, BC.
Robberies of cannabis stores are not limited to legal retailers. In BC in early 2020, a masked man robbed an unlicensed cannabis store in Abbotsford. In 2016 a Vancouver cannabis dispensary was robbed at gunpoint, as well.
In May 2015, thieves broke into the same store by crashing a van through its front window. Another unlicensed dispensary in Vancouver was robbed in 2019.
---