So far, 2023 has been a difficult year for Canada's regulated cannabis industry. It probably won't get better anytime soon.
In February, Canopy Growth, one of Canada's largest LPs, closed its flagship facility in Smiths Falls, ON, laying off 800 workers. Other large LPs, such as Hexo Corp, are experiencing a serious decline in revenues. Many micros are also struggling, even as micro licences continue to be the most popular.
Additionally, the industry was dealt a blow when the federal budget failed to implement significant tax reforms, a major issue that a number of key players in the industry have vocally addressed.
"I am disappointed by the reality that this Liberal administration stood this industry up as a key election issue, and has since abandoned its small business participants politically, economically, and practically," says Dan Sutton, founder and CEO at Tantalus Labs in Vancouver, and a vocal advocate of tax reform.
"It is my view that over 80% of the small businesses engaged in cultivation and processing across the legal Canadian cannabis industry are at material risk of insolvency in 2023."
Clearly, the current excise tax regimen and costs associated with rigorous oversight by the government are taking their toll. Unfortunately, these challenges are expected to remain in place for some time.
"We are definitely seeing the number of cannabis filings increase," says Dina Milivojevic, editor-in-chief at Insolvency Insider, which reports on the more high-profile insolvencies in Canada. "In 2019, we reported five insolvencies in the cannabis sector; in 2022 that rose to 28. Most other sectors, with the exception of real estate, seem to be faring better than cannabis."
Other industry observers confirm Milivojevic's observations.
"Insolvency filings in the cannabis space have been pretty active since 2019 – although 2020 and 2022 certainly saw a higher number of filings, with 2022 trending slightly higher than 2020," says Natasha MacParland, a partner with Davies Ward Phillips and Vineberg, LLP. (Data for 2021 was not available).
"Anecdotally, it seems that there are higher numbers of filings of licensed producers, which makes sense because they are larger and have higher debt loads."
David Hyde, Chief Executive Officer at Hyde Advisory & Investment Inc., which provides advisory services to the global cannabis industry, expects to see a resurgent medicinal cannabis marketplace in Canada, with more LPs focusing on the inherent higher margins and simplified supply chain.
Hyde's team runs a website that lists numerous companies looking to sell their facilities, from large LPs to micros.
He also notes, however, that medical cannabis LPs face unique challenges – as evidenced by Shoppers Drug Mart's recent decision to exit the medical cannabis market.
Overall, the absence of equity and debt financing will continue to pose a significant challenge to Canadian LPs in 2023.
"Some LPs will face the difficult choice of borrowing at near-predatory interest rates or entering into a restructuring," says Hyde. "I do expect to see some minor relief for LPs in the form of intervention by the Federal and Provincial Governments, especially later in 2023."
This could include some combination of excise tax relief, lifting of certain regulatory burdens or fees, and the right-sizing of provincial cannabis distributor mark-ups. However, these measures may be too late for many companies.
"I expect to see the number of LPs throwing in the towel in Canada increase throughout 2023 and into 2024, before levelling off and stabilizing," says Hyde. "Many micros will struggle to compete as business-to-business pricing will remain relatively flat."
On the positive side, Hyde says that micros will continue to benefit from banding together and operating under a unified umbrella for optimal sales and distribution.
However, for the next year, the result will likely be more market consolidation among LPs, micros, brands, and retail. Who will fare best, and who will experience the most pain, is uncertain.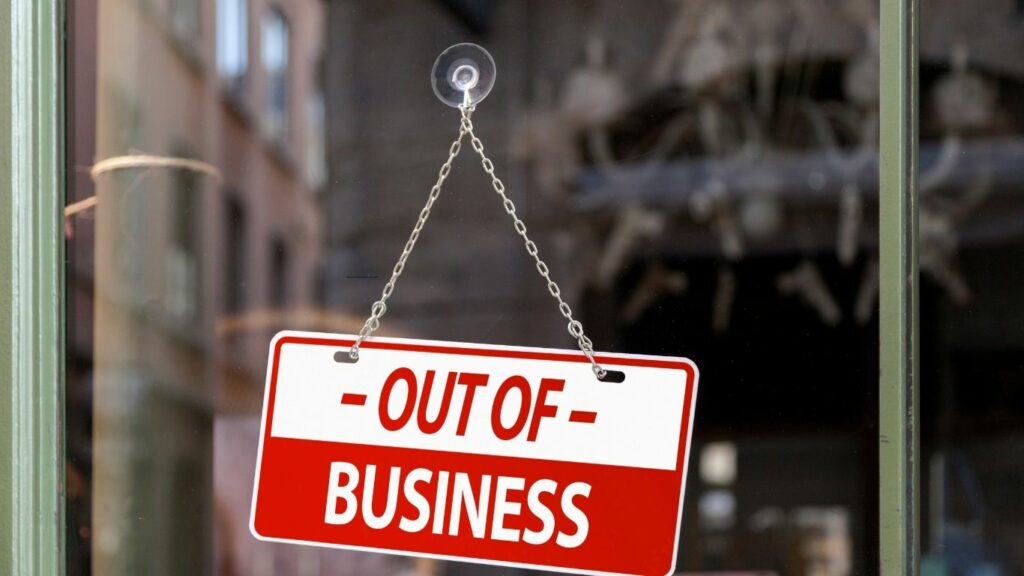 As of the end of 2022, there were 113 cannabis production licences revoked by the licence holder, three revoked by Health Canada, and 13 expired, for a total of 129 inactivated licences since the beginning of legalization in late 2018. StratCann notes another 23 licences have been revoked at the request of the licence holder, and four expired from January 1 to March 31, 2023.
"Right now, it's looking pretty grim, to be honest," says Gord Nichol, president and co-owner of North 40 Cannabis in Nipawin, Saskatchewan, which Nichol says was the first micro to be licensed in Canada back in 2019. "The price of the product keeps going down, and as a small producer, our costs are high. Before, it didn't matter, but now with inflated THC levels, we risk getting lost in the shuffle."
The lack of transparency in THC testing creates ongoing challenges across the supply chain. According to one lab's results, most cannabis is in the 18-24% range, yet the market demands percentages above 30%. Though Health Canada has taken to sending warning letters to producers claiming non-infused THC levels in dried flower of 35% and above, the problem will likely continue to distort the market throughout 2023.
"It is blatant, and making a mockery of the system," says Nichol. "Labs are not testing representative samples. You could never get away with that for Aspirin, so I don't know why it's okay in the cannabis industry."
As producers struggle, retail is also expected to have a rough go of it in 2023.
"I have noticed that we have seen more producers than retail stores go under," says Milivojevic from Insolvency Insider. "That is a little surprising – I would expect to see more retail filings in the next few years."
Retail is saturated in some Canadian markets, with gross margins challenging. Ontario has promised some relief to producers and retailers with its promise to move to a fixed markup pricing model, but overall, margins remain tight.
With the possible exception of medical cannabis, this is the reality across the cannabis supply chain.
"The gross margins are very challenging in most of the categories in our sector," says George Smitherman, president and CEO of the Cannabis Council of Canada (C3), representing Canada's licensed producers and processors. "There are a lot of licence holders out there – we know that – but low-cost producers, and those that hit all the marks, and sell every gram, deserve to be successful."
Smitherman remains optimistic about the industry's overall prospects.
"Things are challenging, but the industry will continue to grow in Canada," he says. "Product innovation still provides an opportunity for us to bring in billions of dollars of market share from the illicit market."
For many individual companies like North 40 Cannabis, however, the tables appear to be tilted against them, and the road ahead remains uncertain.
"If I could get out without losing my house, I would," says Nichol from North 40 Cannabis. "This approach is destroying it for the little honest guys."
---