For many Alberta producers, it's an uphill battle trying to sell your own products into the province.
As the Canadian cannabis market slogs through 2023, producers in Alberta are facing headwinds, with some concerned that overly-thorough security clearance requirements and listing fees—among other issues—are negatively affecting the competitive landscape.
"The additional provincial security clearance process is more onerous from a paperwork perspective than the Health Canada security clearance application," says Tim Mallett, CEO and master grower at Alberta Bud, a micro producer in Edmonton.
Applicants must pay the AGLC $3,000 for a process that can take five to six months.
"We just went through our second round," says Jeff Karren, President of Joi Botanicals, a standard producer in Calgary. "The maximum licensing period before a registrant must resubmit due diligence info is 6 years, but for some reason, the AGLC decided that we needed to resubmit after about 4 years. You pay the $3,000 upfront, and if additional work is required, they might charge you more."
That could happen, because the AGLC really gets into the weeds.
"They need full information on anyone with more than 10 percent ownership, plus information on all key employees and their spouses," he says. "This includes a complete list of assets, including cash, vehicles, real estate and mortgages, and credit cards. It also includes full employment history for the past ten years and a list of all the companies in which each individual has an ownership stake or is a Director and/or Officer. It was an annoying and frankly insulting process."
The AGLC even requires the full names and birthdays of all children—dependent or not, including step-children. (A PDF of the full 61-page Cannabis Registration Representative application can be found here.)
"It's the same level of scrutiny that a casino owner gets," says Mallett from Alberta Bud. "It's painful, time-consuming, and expensive. We've been through it three times in two years."
However, this isn't necessarily all on the AGLC's shoulders. Some market participants have told StratCann that they are aware of individuals at the AGLC who are sympathetic to their concerns, but the AGLC operates under the purview of the Treasury Board and Finance Minister, and that this is ultimately where the power resides.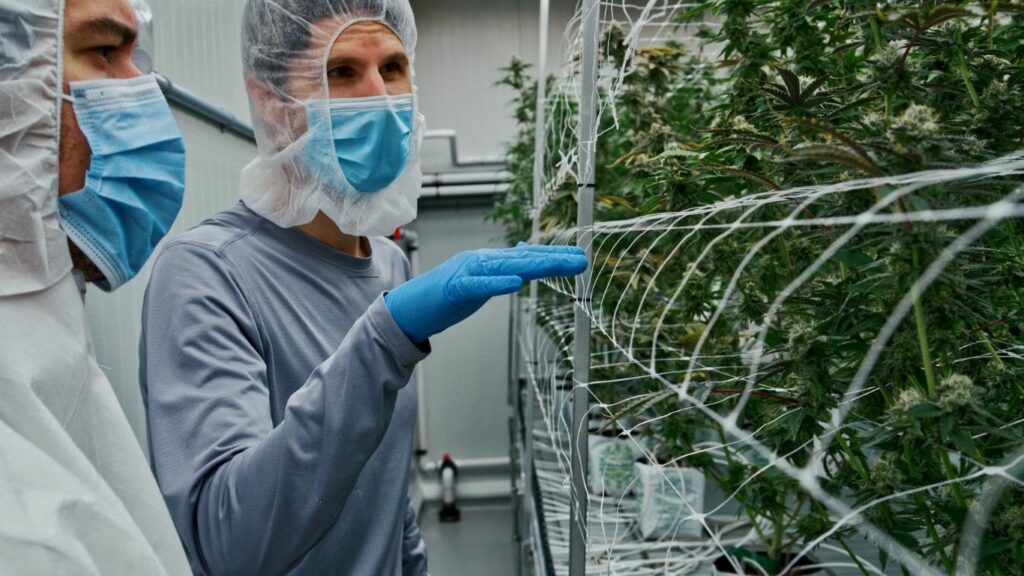 An Opaque System
There are also concerns that Alberta's purchasing system lacks visibility, which makes it hard for growers—especially micros—to conduct demand planning.
"All SKU applications are submitted at the same time, and the five category managers in the province decide which SKUs will be accepted and subsequently offered for sale to Albertans," says Mallett. "If the AGLC doesn't accept the strain that you're already growing, then the Albertan sales avenue for that SKU disappears for another three months until you can submit on the next round."
It is generally believed that the AGLC makes its decisions based on past performance and how quickly products move. If the AGLC accepts a SKU, then in another two or three months a purchase order will be issued, and the product will be available on Albertan shelves in four to five months.
"Sales results are released weekly but only include aggregated data, so you will know that 100 of your cases sold, but you are not told who the retailers were that bought those cases," says Mallett. "No one at AGLC can explain why this information is withheld."
Paying the Price
There is also the fact that in Alberta, cannabis providers have to pay a one-time SKU listing fee.
"The listing fee is $1,500 per SKU; we are currently reviewing our business model," says Karin Campbell, Manager, Communications, at the AGLC.
One bright spot is that the AGLC gets top marks for paying on time. There is even an early payment option, for an additional 2 percent, which allows for payment in 15 days instead of the usual 60.
"Our quick and reliable payment for products supports profitability and business planning in the cannabis industry," says Campbell, "and affords producers to develop further and produce new products."
That said, on top of having the highest provincial excise tax in the country, Alberta also deducts an additional 2 percent damage fee.
"That 2 percent damage fee is arbitrarily taken on every order, whether or not there is any damage or salvage," says Karren from Joi Botanicals. "And the $1,500 SKU charge can be on distinct gram sizes of the same flower—those are considered different products. We also get fined $1,000 for any error in an incoming shipment."
If a product doesn't move fast enough, it may be returned after four months, at the sole discretion of the AGLC.
"In this case, you'll be required to pay AGLC back for all stock that was returned to you as part of an RTV—Return to Vendor," says Merrett.
Some cannabis providers in Alberta, however, see the situation as no worse than anywhere else in Canada.
"Alberta's our home province, and we have a pretty good relationship with the AGLC," says Travis McIntyre of Stigma Grow, a standard producer in Red Deer. "As with Ontario, their SKU listing is large, and they really want to differentiate the product, and to have products that don't sit on the shelves."
McIntyre acknowledges that it can be tougher for smaller operations. 
"Overall, it's not an unfair system, but when you look from a micro standpoint, and you have a limited strain—say 50 kilos of a really great product—I could see where it would be hard," he says. "The system is perhaps not set up as well for that as it should be."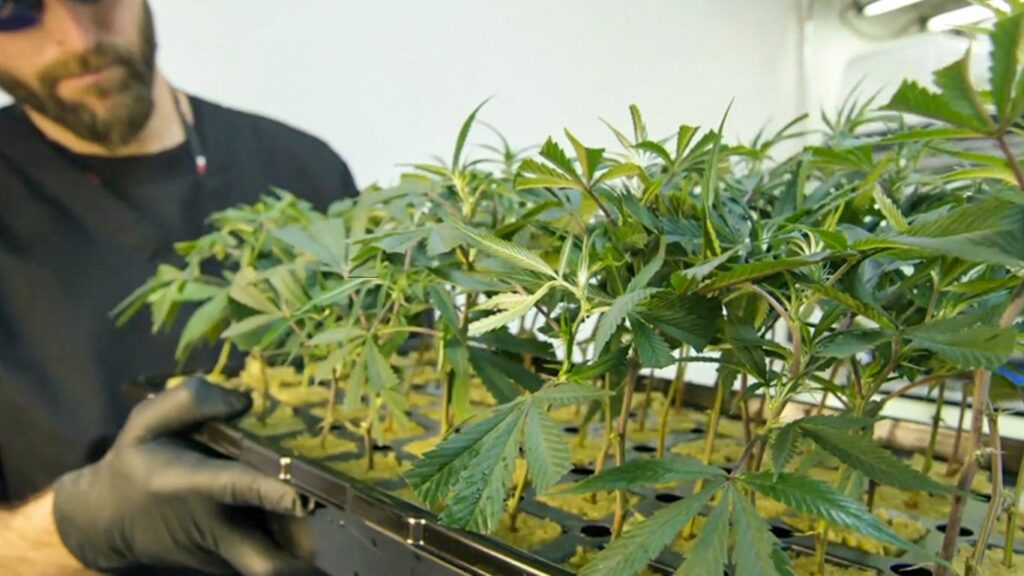 Given that the product call timelines can be lengthy, the key is planning.
"We have spring products with fruit flavours, as well as fall and winter products that we put out on a limited basis," says McIntyre. "It takes a lot of planning, it's tough, but it can be done. For us, it's the good working relationship and the good people at AGLC we are thankful for."
A Structural Problem
One theory offered by Mallett, who is also President of the Alberta Cannabis Micro Licence Association (ACMLA), is that the AGLC is getting caught holding inventory from large LPs that are going out of business, which is happening now with some regularity.
"Since these companies are out of business, AGLC can't get its money back from them when it returns their product. This results in losses, which puts downward pressure on Category Managers to RTV product on companies more aggressively, to attempt to claw back money from companies as rapidly as possible out of fear that they'll go out of business."
Mallett argues that it is less financially risky for AGLC to demand payment back from an operating producer with low-volume SKUs than to allow the producer to sell that product over a longer period of time, and to realize the markup AGLC makes on those sales.
"This creates problems for micros who move lower volume," he says. "We have had SKUs that are consistently ordered week after week for months, but the volume is not high enough to satisfy AGLC's sell-through demands, so they RTV the product, and we are no longer able to offer all of our strains to our customers in Alberta."
Change Afoot?
The AGLC has made changes in the past. Insurance requirements have been reduced for those companies only selling seeds, private e-commerce is now permitted, and microprocessors are allowed to sell dried flower and pre-rolls without the additional Health Canada sales license amendment.
As well, in March of this year, changes were made to allow producers to provide cannabis samples to Alberta retailers.
"Allowing cannabis samples gives Alberta cannabis retailers more in-depth product knowledge allowing for more informed purchasing decisions, and may help qualified cannabis workers provide customers with more information about products," says Campbell from the AGLC.
Though the response to these changes has been generally positive, it is clear from talking to producers in Alberta, especially micros, that more needs to be done.
"We were told there were going to be substantial changes to AGLC policies this spring, but all we've seen is this one change allowing samples," says Mallett. "And the wording of that rule wasn't even discussed with us."
That said, on the distribution side, the AGLC recently invited all cannabis licensed producers, marketing entities, and brand owners to participate in a conversation on Alberta's cannabis wholesale model. "It was an opportunity for AGLC to understand and consider the impacts to cannabis stakeholders on implementing or transitioning to a new or modified model," says Campbell. "AGLC is currently reviewing the input received and considering the next steps."

Unfortunately, the numbers suggest that the market isn't too appealing for Alberta micros. As of the end of April, there were 45 active micro licenses in Alberta, yet only eight, roughly 17 percent actually sold into the Alberta market, with micros collectively comprising only 2 percent of the ~2,500 SKUs available in any given week.
Note: In response to StratCann's queries with regard to the AGLC's rigorous security clearance (Cannabis Representative Registration), the AGLC responded that as Alberta is now in a general election period, the Elections Act restricts all government (and crown agency) communications. Consequently, the AGLC was unable to provide further comment beyond this statement: "Alberta's legal cannabis industry is centered on the foundational principles of keeping cannabis out of the hands of children and youth, protecting public health, and reducing the impact of the illicit cannabis market in Alberta"
---