All Nations, a First Nations-run cannabis company, is partnered with Shxwhá:y First Nation on a production facility in Shxwhá:y Village in Chilliwack, BC. All Nations is opening its own retail store, featuring its own products, as well as an array of cannabis from licensed producers around Canada.
The cannabis store is located just down the street from their indoor production facility, all located on Stó:lō land, and will feature exclusive products grown in the community.
While the soft launch for the retail store is currently planned for Wednesday, November 2, they also plan on a more formal grand opening event in the coming weeks.
The store itself is infused with references to the community where it sits, from the logo that includes local landmarks, the cedar siding that was harvested from Stó:lō lands, the Halq'eméylem language used on the signs inside, and other Shxwhá:y artwork and imagery.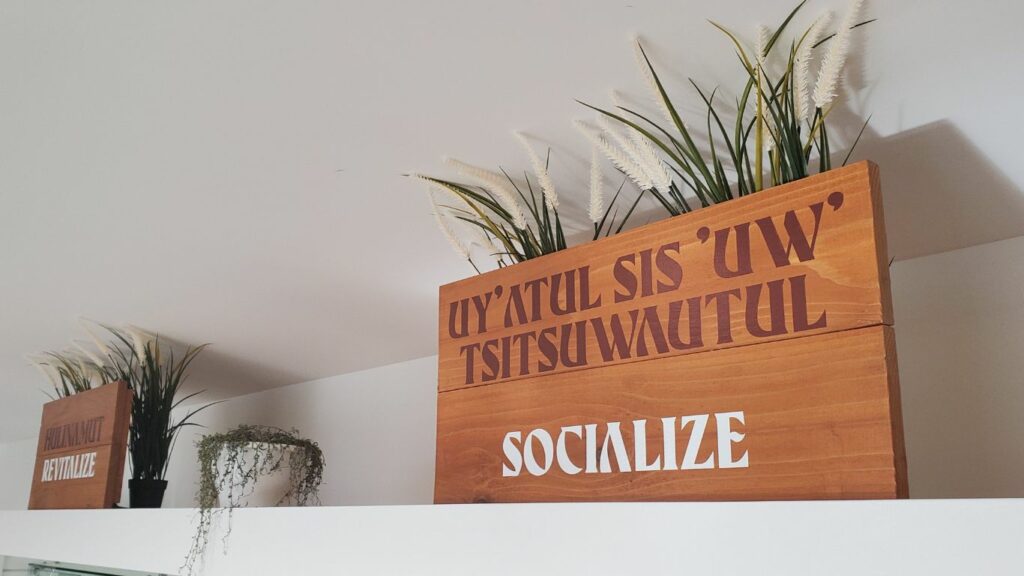 Darwin Douglas, CEO of All Nations, says it's taken a long time to get to this point, but he's proud to help create what he sees as long-term economic development on reserve which will support sustainable jobs for the local community. 
"At All Nations, we strive to represent connection to the Indigenous communities. We want to build positive social impact with the Indigenous communities where we operate and we can represent Indigenous people and nations in this industry," says Douglas. "That's what we're about."
Because of their ability to carry their own products through a special agreement with the province, the store is, in practice, the second cannabis "farmgate" to be licensed in BC, and the first in the Lower Mainland. The first was another First Nations community in Williams Lake that operates the Sugarcane cannabis production and retail store and recently began selling their own products as well.
The unique licenses (called section 119 agreements in reference to the section of the BC Cannabis Control and Licensing Act) allow the provincial government to enter into agreements with Indigenous Nations, "providing a mechanism for meaningful government-to-government dialogue and supporting collaboration that enables both governments to achieve individual and shared goals."
BC has now signed Section 119 agreements with six First Nations in the province. The agreement with Shxwhá:y Village took several years, and was only finalized this past July, explained Chief Robert Gladstone, Shxwhá:y Village, when the agreement was announced.
"We set out to harmonize our interests and approach with those of the provincial government. We had some tough discussions, and finalizing this agreement took the better part of three years, but I am proud we signed an agreement that sets a strong foundation for ongoing government-to-government collaboration," said Gladstone.
"This is reconciliation in action. However, reconciliation has no end. The work continues through the implementation of this agreement. This would not have been possible without the support of my community, colleagues at the BC Cannabis Secretariat and my negotiating team at All Nations."
Douglas says All Nations has plans for up to seven more All Nations Retail locations, through its Shxwhá:y partnership, which they hope to have more news about in the coming months. The goal, he says, is to partner with other First Nations communities throughout the country and help them enter the industry as well. 
He says that they have continued to hear interest from other First Nations communities in BC and all across Canada as their production facility and now retail stores have evolved.
"This model is really starting to get some recognition from Indigenous communities right across the country," says Douglas. "I think it really speaks to where Indigenous communities are in their quest for economic sovereignty and their desire to build prosperity, is to look at other business opportunities within their Nation."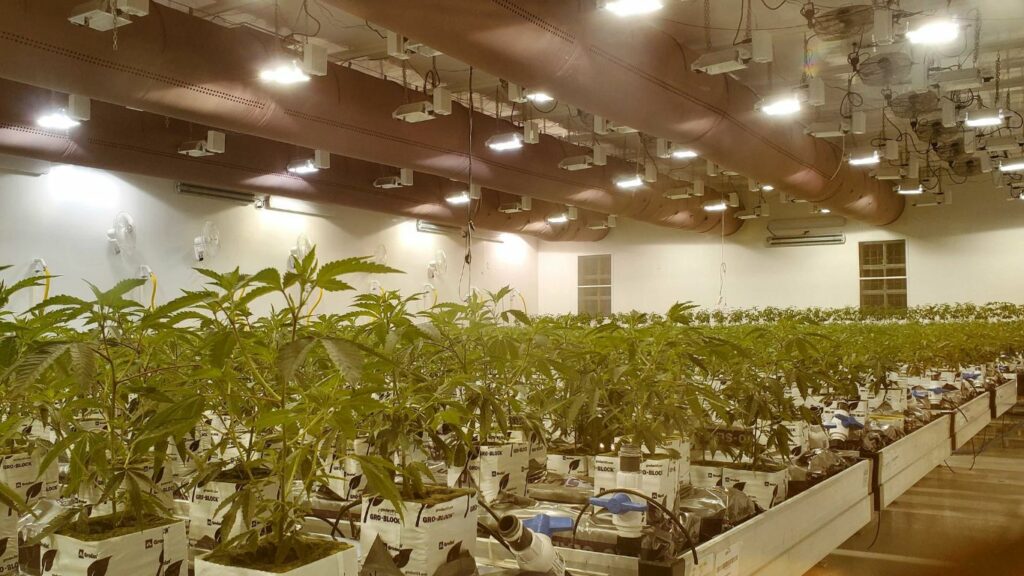 While the new retail store is big news, All Nations also has several years of cannabis production behind them now, and are still building out new grow rooms in their 30,000 sq ft production facility. They also have plans for building a potential second facility on adjacent property.
All Nations currently employs 18 people, ten of whom are from the Shxwhá:y nation. The store will add another six employees. Douglas says he sees a lot of inspiration in what he sees as long-term economic opportunities, especially for young people in the community.
"It's about producing high-quality cannabis and growing Indigenous participation in an industry that is sustainable, creating hope for communities where there's a future that's sustainable and making positive social impact."
"We have people working here who can see themselves as the master grower or quality assurance manager, and they're working here now to train for those roles. That gives them hope, and that gives me hope."
---