The Williams Lake First Nation passed a significant milestone last week with the issuance of a micro cultivation licence to their Sugar Cane Cannabis production facility.
The community has spent the last few years working towards building out and licensing their micro production facility on band land near Williams Lake, right next door to their retail store, Unity Cannabis.
The plans for the Sugar Cane facility include an additional micro production facility and built-in retail space for what they hope will be an eventual farmgate licence by May 1, 2022. 
Although the intention was initially to get both a micro cultivation and micro processing licence at the same time, the company pivoted in 2021 to focus first on a micro cultivation licence before moving on to a production licence and sales amendments that would allow them to operate an on-site farmgate store to sell the products they grow and produce.
Meanwhile, they are getting everything ready to get plants growing as soon as possible now that they're licensed.
Kirk Dressler, the Director of Legal and Corporate Services with the Williams Lake First Nation (WLFN) and the CEO of both Unity Cannabis and Sugar Cane Cannabis  who has assisted with the Sugar Cane project, says as they start to grow crops out, they plan to first work with a third-party processor to get their products onto shelves, including many of their own Unity Cannabis stores, not only in Williams Lake but also in Penticton and Merritt, with another planned for Lac La Hache. 
But in the long term, they still intend to get a micro processing licence so they can do that on their own, as well as for others in the region—especially other First Nations growers.
"We're still very interested in occupying the processing space and that will be the next step in the buildout of our cannabis enterprise," he explains. "And the province is also very interested in seeing an Indigenous operator in the processing space."
"Everybody is watching"
Dressler says it's not just the WLFN that are eager to see Sugar Cane succeed, but many other First Nations are watching to see if this approach is one they may wish to follow as well.
"I think everybody is watching with bated breath to see how this goes and there are a lot of Indigenous operators who are curious about this particular model," says Dressler. "So it would be really neat from a sort of Indigenous craft perspective, to have a (processing licence). But there is also a general need in terms of processing capacity and it would really support the province's desire to involve First Nations in the cannabis industry, to have a dedicated Indigenous processor."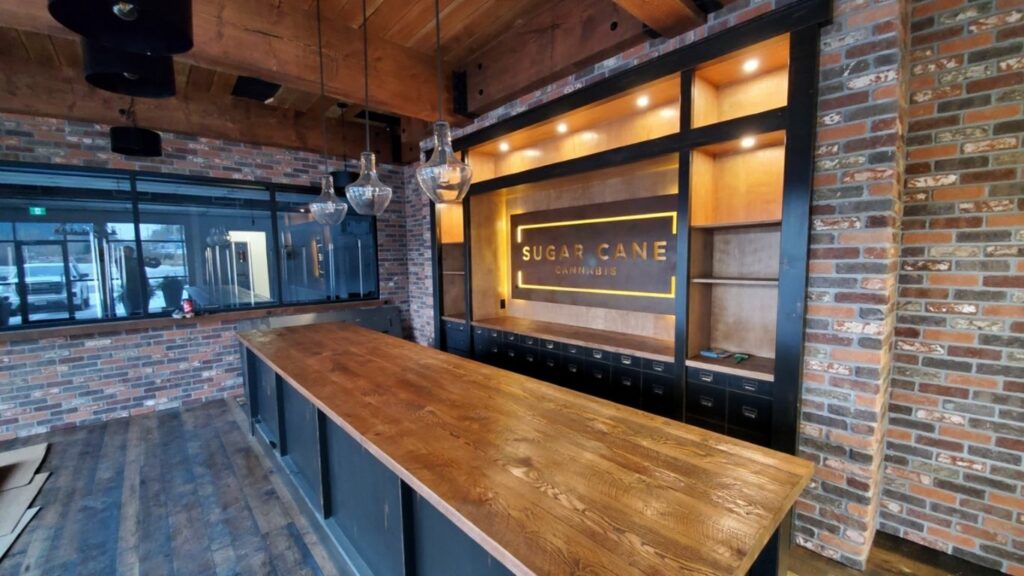 Although they won't be using their Sugar Cane retail space for cannabis sales until at least next year, the WLFN say they hope to still use the space for events that will also give the public a chance to see their facility up close. The future retail space includes a window into one of the facility's grow rooms, that Dressler says he thinks can help demystify cannabis to those in the community who may still have questions or doubts.
"It's separate and apart from the cultivation space so we can have people in there without fear of people intruding into our operation, but still give them a glimpse as to what's going on. It gives people a unique opportunity to have a glimpse into our operation and teases the excitement of what's to come in a few months."
Although the Band faced resistance from some of the Williams Lake City Council as well as some community members, they also received support from various provincial and federal government agencies, including from the BC government, the Northern Development Initiative Trust, and Indigenous Services Canada.
Sugar Cane isn't the first Indigenous producer to be licensed in Canada, or in BC, but it's one of the first to do so in BC with so much direct assistance from the province.
Sugar Cane was also able to utilize the federal government's Cannabis Navigator program that is accessible to those businesses with Indigenous affiliation. The process gives applicants like Sugar Cane a direct connection with Health Canada's cannabis licensing department, but Daniel Penny, the COO of Sugar Cane Cannabis, says there were still challenges with their licence process.
This was especially the case when it came to the RCMP-run security clearance portion—a bottleneck many applicants, Indigenous or otherwise, are familiar with.
"There's a firewall between the RCMP and Health Canada so the Indigenous Navigators who are helping us out can't even communicate with the RCMP to let us know where those security clearances are at. I know that's a pain point not only for us but for everyone in the industry."
He says he thinks the application process needs to be further refined to address these issues, especially if it's seeking to encourage First Nations' participation in the federally-regulated industry.
"If there's a legitimate commitment to reconciliation and to involving First Nations in this industry, then you need to develop a process that ensures that First Nations applications are given some kind of priority (when it comes to security clearances)."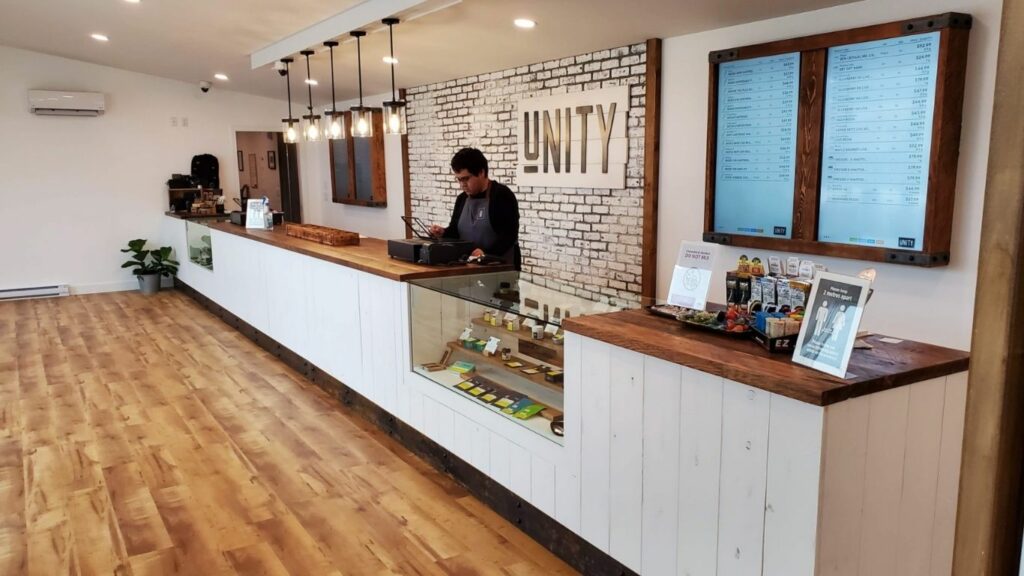 Blazing a trail
WLFN Chief Willie Sellars argues it's in the federal and provincial government's own interest to try and work with more First Nations communities to provide them with the opportunity to take part in the cannabis industry. Since many First Nations in Canada argue they can manage cannabis all on their own—which the provincial and federal governments generally dispute—encouraging compliance with more success stories will be important.
"Some people might argue with that statement (that FN's should get special treatment), but if we look at the market where it is at today and the amount of First Nations communities that are taking that sovereign route, living in that gray market world…they need to make it easier for First Nations communities, to entice them to come over without seeing any difficulties. It is getting better, but there's still a lot of room for improvement."
Sellars points out they still have a long way to go to fulfill their vision of a full micro cultivation, processing and farmgate location, and praises his entire team for how far they have already come.
"We try and stay as humble as we can because we know that there's still a lot of work to do to make sure that what we're doing is a success in that we can tell the story in a way that people will want to do the same thing. To be a trailblazer so that other communities can follow suit. We can grow this industry and have this other economy, especially in a region like Williams Lake where it's forestry and mining, diversify in a way that we can see these good news stories where people are providing for their families and loving to go to work every single day."
---