One small cannabis company in BC's Kootenay region is making a big impact on the CBD market in the province.
Woody Nelson, a Nelson-based cannabis company that has been selling their LoFi Cannabis brand of CBD oil since early 2021, recently became the top-selling CBD oil in BC. 
Data available from Headset shows the brand starting to gain traction in March of this year, before really beginning to take off in August and September.
Walker Patton, head of corporate development at Woody Nelson, says he attributes their success to quality, affordability, and their approach to product development.
"I come from cannabis retail," says Patton. "One of the first things I noticed was a big disconnect between the products producers wanted to make and what retailers wanted to carry. When it was our turn to launch some products, we decided to ask our friends in retail what they thought was missing from their shelves. They were happy to share what they were looking for and we listened closely. Looking back on it now, it's probably one of the best decisions we've made."
The team at Woody Nelson takes time to visit the hemp farms where they source their flower before sending it to a processor.
"Any hemp that we've bought, we've spent time with the farmer, we've spent time in the field looking at the plants," he continues. "We do a whole lot of quality testing, so by the time we bring any hemp into our supply chain, we've invested a significant amount of time and money into making sure we're delivering the kind of quality we can be proud of."
Another possible reason for their early success, says Patton, is that they use a full-spectrum extract rather than a distillate, which he feels produces a higher-quality product.
"We learned that full spectrum was way better than distillate. We saw that the rest of the market was doing distillate, so we went the other direction and completely into full spectrum."
Because Woody Nelson was just licensed this past July, the company launched its brand with the support of a processor in Ontario. This allowed them to launch their LoFi Cannabis brand before their facility was completed or their licenses were received, explains Patton.
The company is waiting on a sales amendment that will allow them to sell into provincial markets, but they still plan to work with outside processors before doing final packaging and distribution from their facility in Nelson.
Currently, Woody Nelson carries two sizes of their LoFi CBD oil along with a LoFi CBD Vape. On the horizon, they have craft hemp flower, CBD softgels, and maybe even some CBD rosin.
"We want to leave the extraction to the extraction professionals," adds Patton. "Some businesses would prefer to do everything in-house but we're fans of working with others, especially when they're really good at what they do. That said, I should mention that we do consider ourselves to be experts in solventless extraction and will launch our first Rosin products early next year under the High Fidelity brand"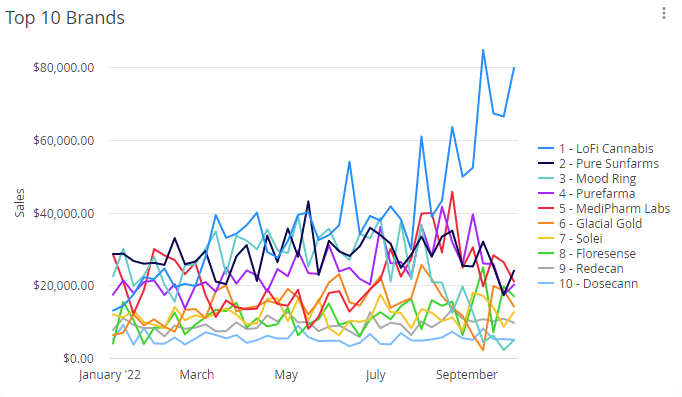 The products are currently only available in BC. Since the hemp they used for their first production runs came from Ontario, LoFi isn't currently available through BC's direct delivery program. The program requires all cannabis products to come from BC growers producing less than 3,000kg a year, something Patton says is a priority for Woody Nelson going forward.
"Direct delivery is important to us, so moving forward we hope to source everything from BC hemp farmers with less than 3,000 kg a year."