Canadian licensed producers might be enduring an oversupply and price compression challenge domestically, but troubles within the country's borders aren't swaying LPs from looking overseas to invigorate their bottom line.
Whether the shipments head to Israel, Germany, or Australia, Canadian cannabis continues to go global, especially in burgeoning medical cannabis markets.
Aurora is one of the leading Canadian LPs setting their sights globally, with a presence in 14 international markets such as Germany, the UK, Denmark, the Czech Republic, and Uruguay. Boasting medical market share in Canada at around 25%, Aurora is focused on growth opportunities in the medical cannabis market in Europe, says Dirk Heitepriem, VP of external affairs at Aurora Europe.
"This is not just about brand recognition, but about the future success of Canadian licensed producers," he says.
For a market such as Germany, it makes sense for Canadians to enter the medical space: Germany placed a cap on domestic commercial cannabis production, meaning most medical cannabis needs to be imported.
What helped Aurora establish a foothold in Germany was acquiring a firm with a strong presence in the region. In 2017, Aurora acquired Pedanios, a wholesale importer, exporter, and distributor of medical cannabis in the European Union. "To be in a country looking for high-quality cannabis that also has a reimbursement option for medical cannabis patients, well, it was a no-brainer for us," says Heitepriem.
Organigram also exports its cannabis to medical cannabis markets in Israel and Australia, beginning as early as 2018. CEO Beena Goldenberg says the LP sought international revenue for two main reasons: consumers want high-quality and consistent cannabis, and the excise-tax costs LPs face in Canada aren't an issue overseas.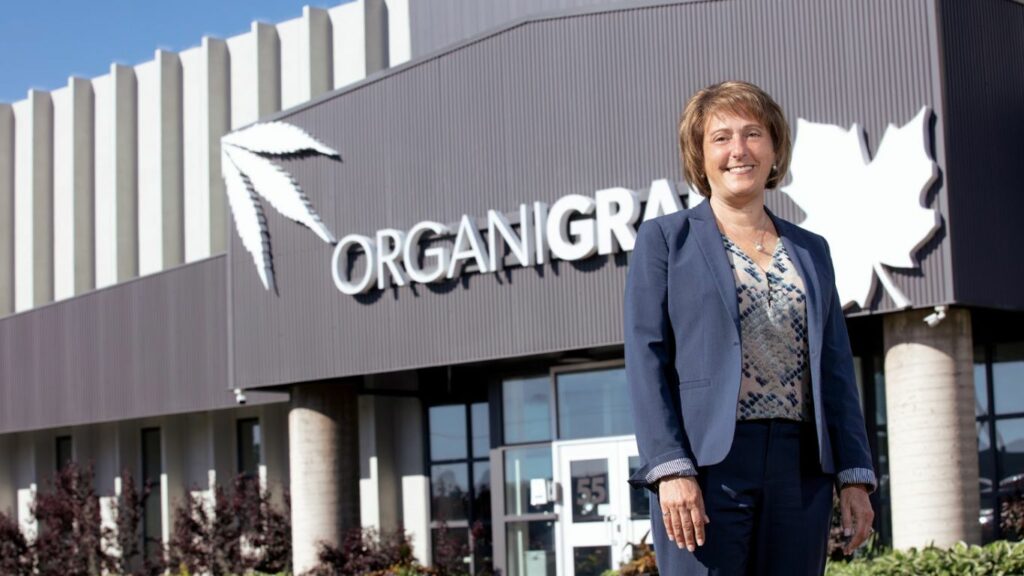 Goldenberg also addresses the over-supply challenge in Canada, which continues to plague LPs. According to December 2022 data, the cannabis inventory in the country sat at 19 million units, while sales only reeled in 4.7 million units. "It's good to get that excess supply out of the country, and it helps to get the first-mover advantage in international markets," she says.
But does the medical cannabis field attract the same kind of sales as the rec market domestically? Goldenberg doesn't specify any revenue data, but stresses how the medical cannabis consumer is often committed to a strain that assists them with their ailment while rec users dabble with various strains and formats. Also, branding makes an impact in regions such as Israel.
"When the packaging on products says that the cannabis is indoor grown in Canada, that kind of messaging can differentiate our products from others available there," she says.
In regions outside Canada, LPs should sign partnerships with local firms familiar with that market's demographic, says Ranjeev Dhillon, a partner at McCarthy Tetrault LLP, who is co-head of their cannabis practice.
"But even with partnerships in place, getting an export-import license and all the associated costs and time that comes with that…it can be challenging for Canadian LPs looking to scale their business," says Dhillon.
He noticed that the "empire-building" days of 2018, where LPs were flush with investor funds and media hype, have given way to LPs struggling for "domestic survival," as he notes. Some LPs shouldn't look to other countries for revenue when their own homegrown sales are floundering.
The promise of overseas revenue could also give way to a more realistic truth: "Some jurisdictions, down the road, might put in regulations that say, 'Let's grow our own cannabis here, in the EU, and restrict how much we import'."
Related Articles
What LPs have to recognize, is that each country will have its own red tape and regulations to follow, so what an LP had to do to import cannabis into Germany, say, will differ from the paperwork and audits they face when they enter Australia's market.
Still, even for smaller craft LPs such as Alberta's Decibel, entering markets such as Israel felt like a natural extension for the brand. "We're in the unusual position where we have sold everything we cultivate in Canada," says Adam Coates, Decibel's Chief Revenue Officer. "And with our fifth shipment to Israel out the door this week, this relationship isn't going to slow down for us."
Partnering with Breath of Life in Israel, which handles the processing and distribution of Decibel's dried flower, the LP broke into the country after noticing how "those medical markets needed consistent and quality cannabis, and we think our craft cultivation process is attractive to those consumers," says Coates.
"But LPs in Canada can't expect to just dump their cannabis in an overseas market and expect it to sell. It's hyper-competitive, and we have boots on the ground in Israel, with a sales team there and engaging in conversations with consumers and pharmacies. This kind of work can be complex but we also wanted to scale our business by looking to take advantage of international markets."
---
-David Silverberg
David Silverberg is a freelance journalist who contributes to BBC News, The Toronto Star, The Globe & Mail, Fast Company, MIT Technology Review, Leafly and several brands. He also coaches creative and non-fiction writers via online 1-on-1 courses which can be found on his website.