There were 175 applications to grow or process cannabis commercially in Canada in 2022, the majority of them micros.
Of those 175 applications, 65 were for standard licences, 99 were for micros, and four were for cannabis nurseries. Of those, 44 applications were from Indigenous applicants, and 44 were for outdoor cultivation licences. Another seven were for medical-sales-only licences.
The figures are part of new data released by Health Canada on March 13.
Micro's have been the fastest growing cannabis licence category for some time now, likely due to their lower cost and more rapid licensing times.
The bulk of the applications came from Canada's three most populated provinces, Ontario (52), Quebec (46), and BC (43). Newfoundland and Labrador, Northwest Territories, Nunavut, Prince Edward Island, and Yukon Territory all had no applicants in 2022.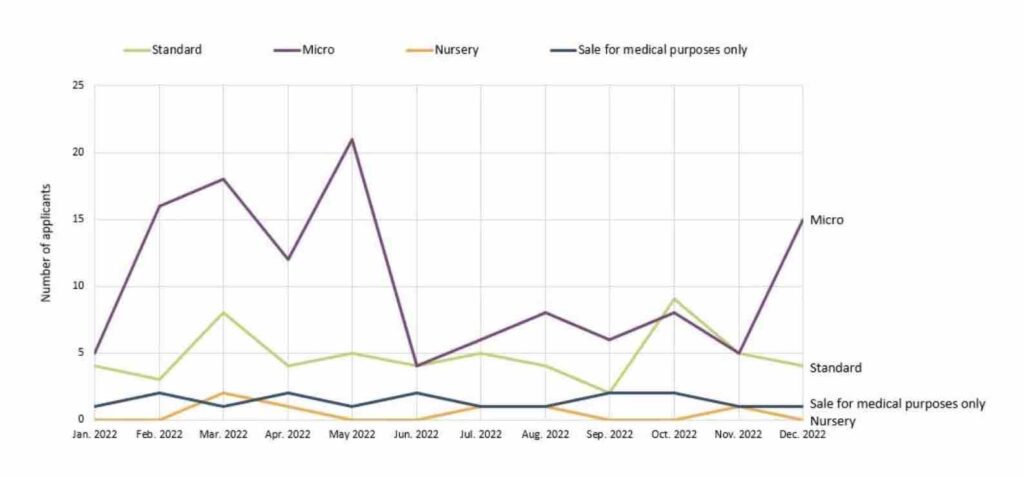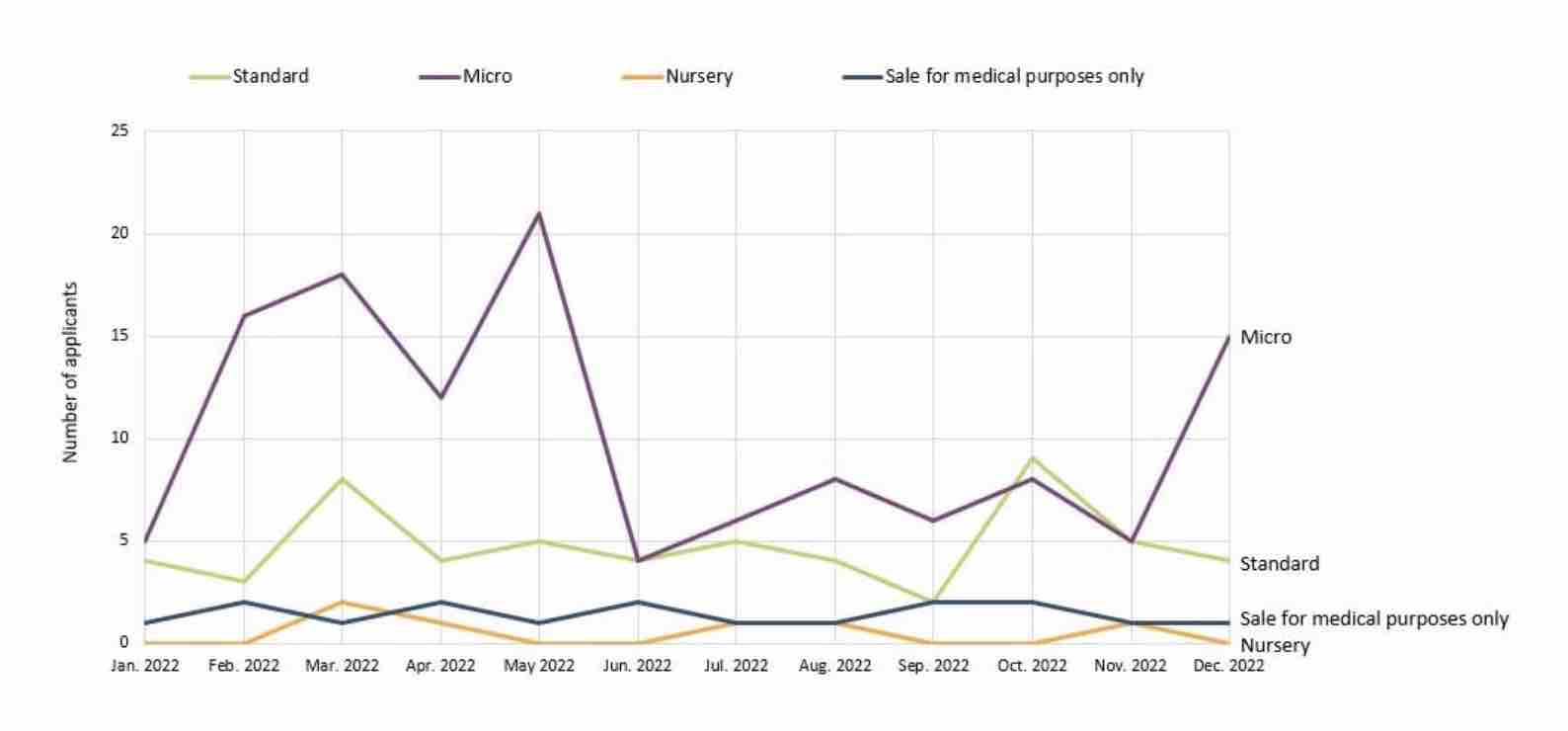 The province with the largest number of Indigenous-affiliated applications was BC with 17, followed by Ontario with nine, and Alberta with seven.
Quebec saw the most outdoor applications with 15, followed by BC with 12 and Ontario with 11.
As far as active cannabis production licences go, Health Canada lists 918 as of December 31, 2022. Of these, 472 are standard licences, 377 are micros, and 28 are cannabis nurseries. There are 937 active licences currently listed as of March 14.
Unsurprisingly, Ontario is home to the most federal cannabis production licences, with 280, followed by BC with 221, Quebec with 173, and Alberta with 107. Every province and territory lists at least one production licence except for Nunavut.
BC lists the most Indigenous-affiliated production licences with 22, followed by Alberta and Ontario with nine in each.
Ontario is also home to the most outdoor production licences with 51, followed by BC with 45 and Quebec with 35.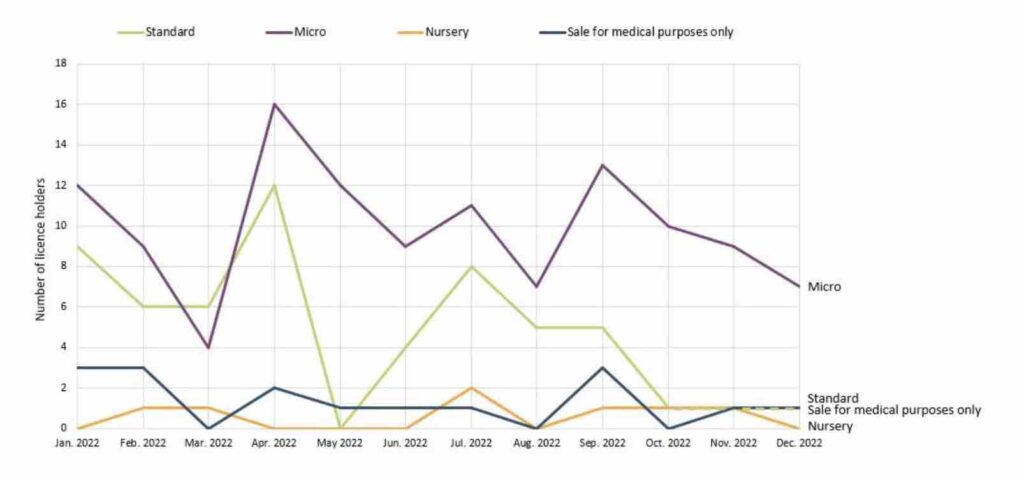 BC was also home to the most micros in 2022 with 86, followed by Quebec with 84 and Ontario with 83, and Alberta with 46. Despite a population of just under one million, Nova Scotia boasts the most micro licences per capita with 25.
While the number of new licences continues to increase, the number of licence holders throwing in the towel is increasing as well.
As of the end of 2022, there were 113 licences revoked by the licence holder, three revoked by Health Canada, and 13 that expired, for a total of 129 inactivated licences.
---