Folks wanting to enjoy a slice of the vibrant Kootenay cannabis culture, a few days of camping in the woods, and an array of eclectic electronic and acoustic music will gather once again at The Unicorn Music Festival, formerly known as Unicorn Cup, located near Salmo, BC.
Now in its sixth year, this summer's event takes place August 11-14 as it continues to establish itself as a popular gathering in the region.
Campers will enjoy three days and three nights of music, cannabis, and community, immersed within several hundred acres of BC woodland beside beautiful Rosebud Lake. While there are electric and acoustic music stages (including one floating on the lake), campers will also get to explore new Immersive Camps experiences, and a dedicated "holistic" stage for activities such as yoga, sound healing, wellness talks, and various interactive workshops.
The festival features The Rosebud Bowl, a cannabis comparison where VIPs, or VIUs (Very Important Unicorns), have access to a few extra features, including a kit containing educational cannabis materials and an assessment guide.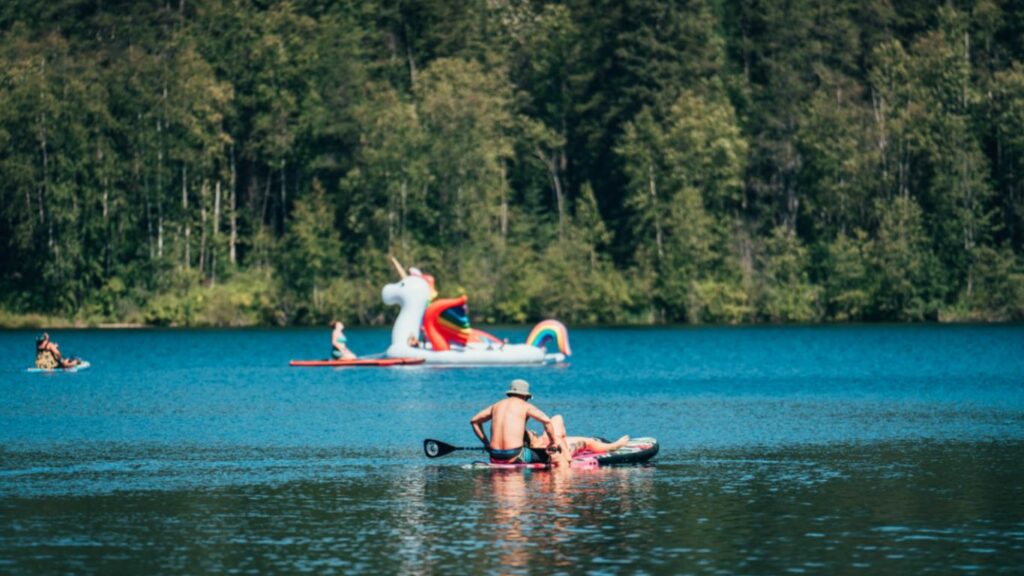 Che LeBlanc, one of the founders of the event and a local cannabis grower—whose farm, Rosebud Cannabis Farms is adjacent to the festival—says the event has been steadily growing in size. Around 350 people attended last year's gathering, and he expects about twice as many this year.
He and his team are taking a slow and steady approach to the festival, with a long-term vision of expanding to something that can serve several thousand annual attendees.
"We're only going to grow as quickly as we can maintain respect for the land and the environment," emphasizes LeBlanc. "That's really a cornerstone of this event, taking care of and working in harmony with the people and land that supports us."
With Rosebud Farms located right next to the festival grounds, his long-term goal includes integrating farm tours and cannabis sales, once provincial laws allow it.
"I'd love to give tours of the regenerative farm as part of the event," he continues. "We would love to be able to sell cannabis on-site, that would be a great step in the right direction," adding that he has heard the province is beginning to look at these rule changes and hopes to hear more soon.
He attributes the festival's rapid growth to the strength and unique flavour of the Kootenay community.
"There is something for everybody. A lot of the cannabis community is here, a lot of budtenders, a lot of brands. But it's also a beautiful music and camping festival at the same time. I think that's part of the reason we're getting the attention that we're getting. It's quite unique to incorporate all of this together, the arts, performance, camping, and cannabis."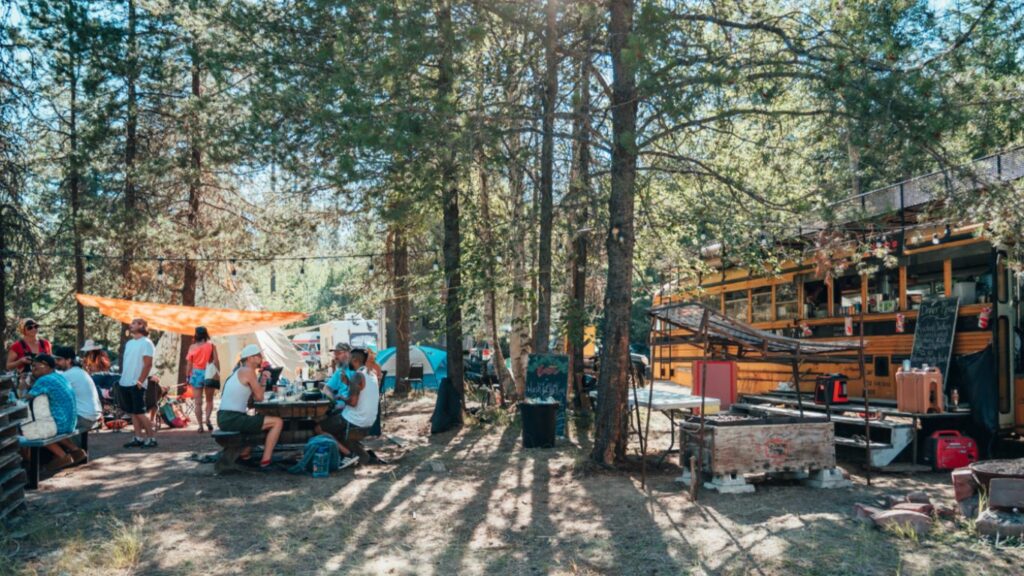 The Unicorn Music Festival offers tickets priced at $220, which includes a camping pass and full access to the three-day festival, along with a three-night camping experience. It's important to note that camping follows a pack-in-pack-out leave no trace policy.
Those who purchase a VIU (Very Important Unicorn) ticket priced at $420, will have full access to the event, the privilege of car-camping, and the opportunity to engage in a meet and greet with keynote speakers. Additionally, the ticket encompasses a welcome package, complete with directions for participation in the Rosebud Bowl, educational cannabis reference materials, and an official link to the online assessment guide.
The event is 19+ and no alcohol or pets are allowed.
Content sponsored by: Unicorn Music Festival
---