Ontario's newest quarterly report (July 1 – September 30, 2021) shows cannabis sales continuing to grow in the province.
Canada's largest province, Ontario's cannabis sales accounted for nearly 39% of all legal cannabis sales in Canada, driven by an increasing number of cannabis stores competing for market share. These figures come from polling done by Statistics Canada.
At the end of the quarter, there were 1,115 authorized cannabis stores operating across the province, a 34% increase in the number of stores compared to last quarter.
This newest quarterly report also shows Ontario's legal market share increased to 54.2%, up from 47.1% the previous quarter, selling a record 56 million grams of cannabis and cannabis products—a 28% increase in total sales from the previous quarter.
The increase in legal stores, however, appears to have lowered the number of purchases made online through the OCS.ca, from 8% of overall sales to just 4%. These low numbers are reflected in other provincial reports as well, with the vast majority of consumers preferring to buy products in-store.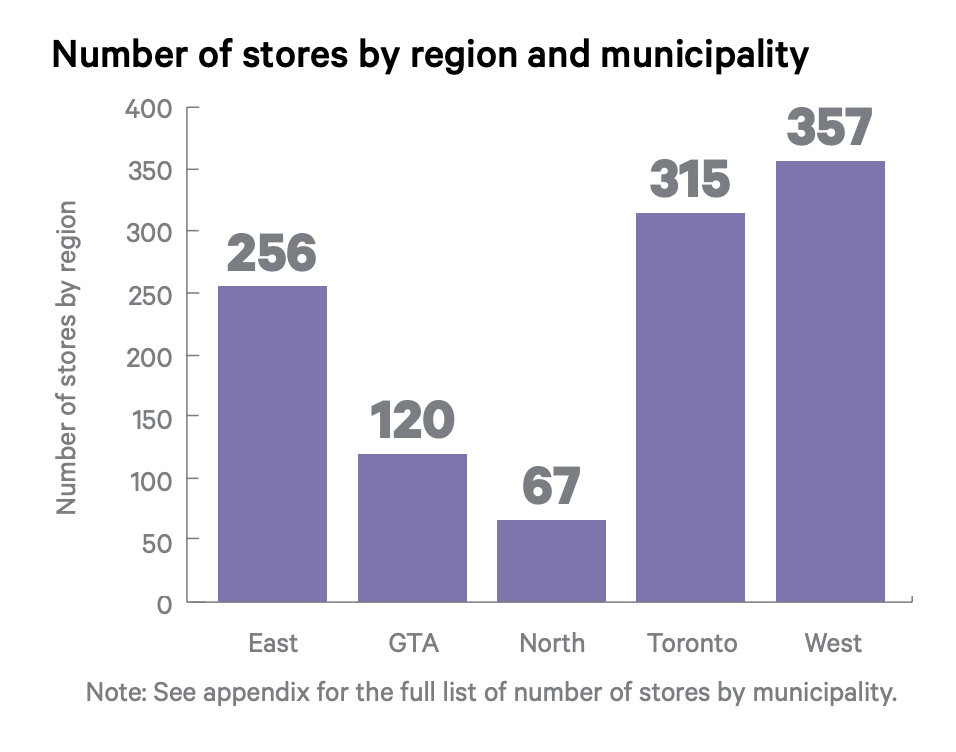 The number of communities in Ontario with cannabis stores increased from 160 to 194 compared to the previous quarter, with the average Ontarian now only 4.6 kms away from their nearest cannabis store.
The sale of dried flower still dominates sales, grabbing 52% of total sales this quarter, a decline of 4% from the previous quarter. But pre-rolls sales increased to 19%, accounting for a 4% increase from the previous quarter. Combined, these two categories represent 71% of the market.
After these dried flower products, vapes continue to take up the second most popular product spot with a 15% market share, followed by edibles at 5%, concentrates like shatter and hash at 3%, cannabis oils and capsules combined were also at 3%, cannabis beverages at 2%, topicals at 1% and seeds at less than 1%.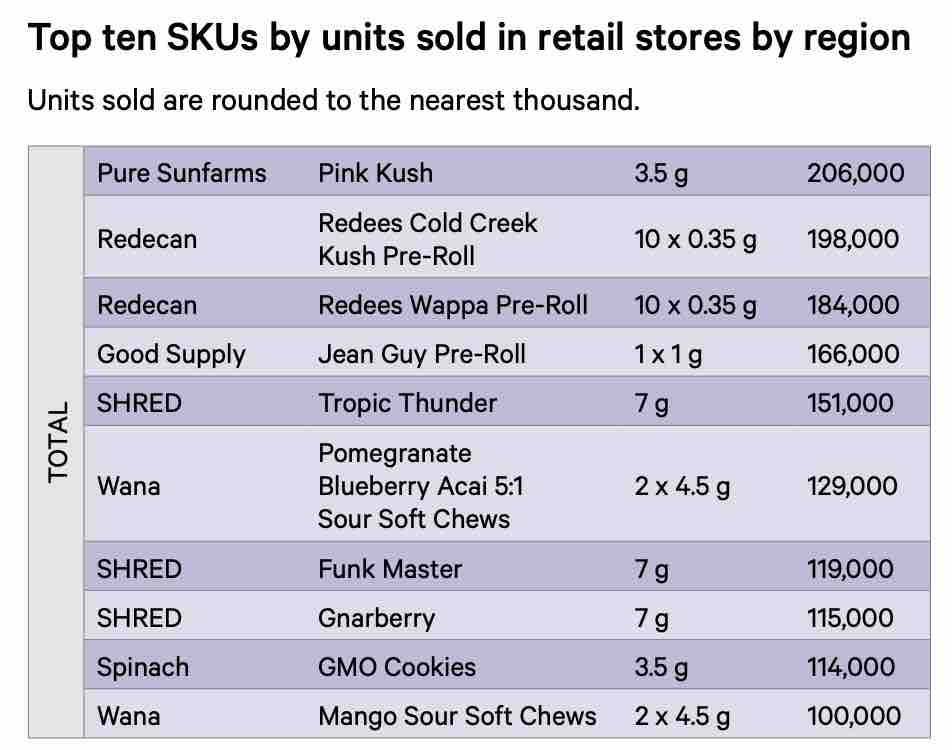 As with other provinces, consumers still tend to prefer dried flower products with more than 20% THC, although this is also impacted by OCS purchasing decisions that feed into that demand.
More details on the newest quarterly report from the OCS can be found here.
---