Ontario's cannabis market continues to grow, with a new report showing 14,000,000 grams in the first quarter of this year from April 1 – June 30, 2020, for a total of $126 million in sales.
Legal cannabis in Ontario continues to take a larger share of the overall cannabis market, too, as the province adds retail stores, capturing one quarter of the total consumer market.
The new data, which updates the OCS' previous annual update from earlier this year, shows increasing product diversity and competitive pricing, as more "Cannabis 2.0 products" enter the market and increasing supply drives prices down, especially for dried flower.
From April 1, 2020 – June 30, 2020, 14,000,000 grams of dried cannabis were sold in Ontario, with 5,600,000 grams sold through the OCS.ca and another 8,400,000 grams sold through more than 100 private retailers.
Dried flower sales made up 61% of total sales in Ontario, followed by vapes at 14.5%, pre rolls at 9.1%, oils and capsules at 8%, edibles at 4.3%, concentrates at 1.5%, beverages at 1.2% and seeds and topicals at .2%.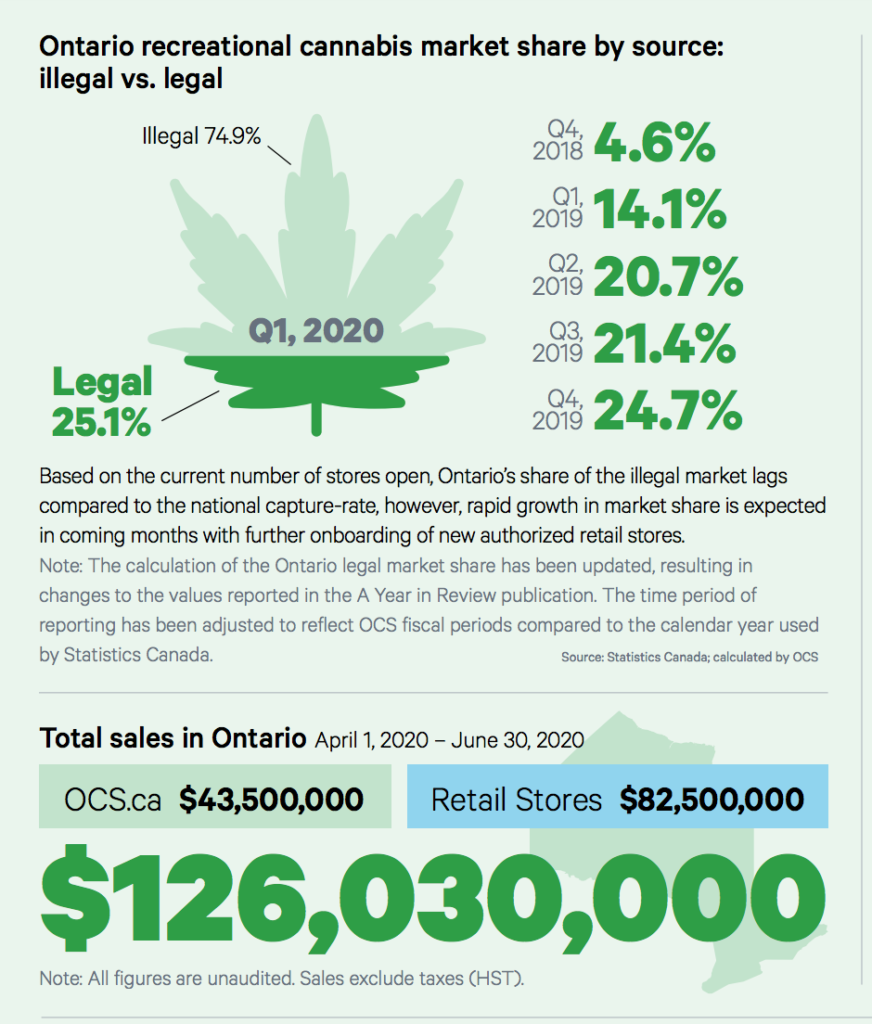 Total sales of cannabis products in that time period were $126,030,000, with OCS.ca accounting for $43,500,000 and retail Stores selling $82,500,000 worth of product, from 907 unique products. Products with over 20% THC continue to make up the bulk of sales.
The average order also increased slightly, from nine grams in Q4 of last year to twelve in Q1 of this year, potentially reflecting larger orders due to COVID-19.
Ontario share of national recreational sales is about 23%, just under Alberta's 24% and just over Quebec's 21%.
More info can be found here.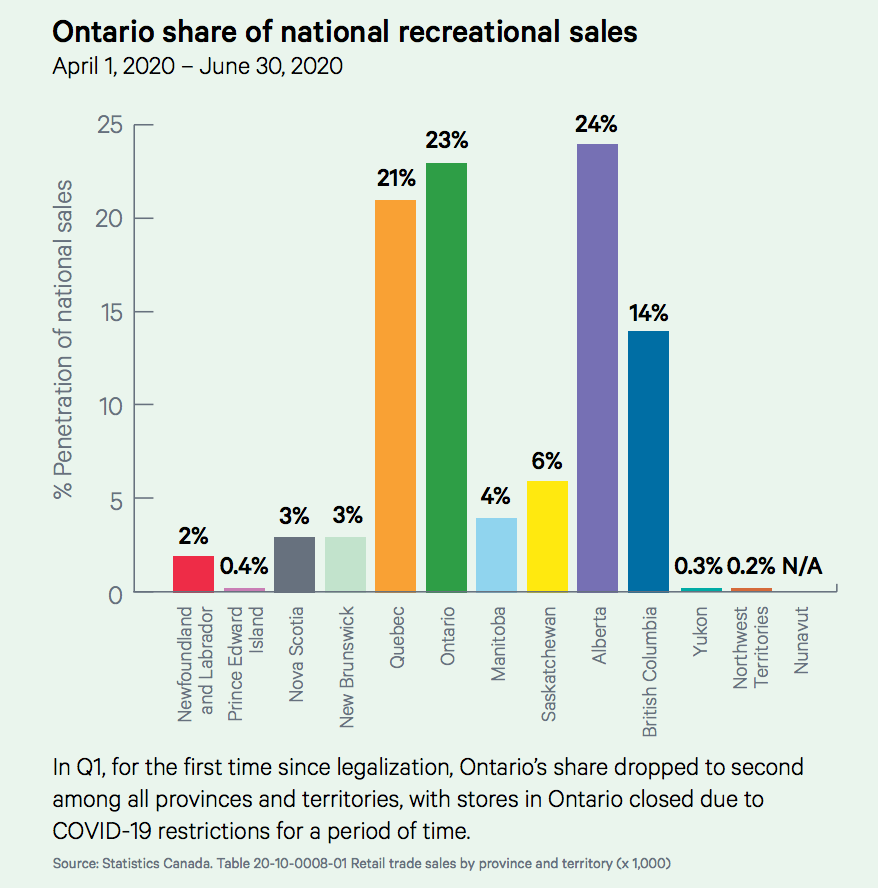 ---