Ontario's cannabis regulator is launching a consultation on window coverings in cannabis stores as well as advertising and promotion of cannabis.  
The AGCO, the Alcohol and Gaming Commission of Ontario,—responsible for regulating Ontario's alcohol, gaming and horse racing sectors, and cannabis retail stores—is looking to gather feedback on two revisions to the province's cannabis rules.
The first revision relates to the visibility of cannabis and cannabis accessories from the exterior of stores, while the second relates to inducements for customers to purchase cannabis.
Specifically, the provincial regulator is asking for feedback on two rules in Ontario's Standards for Cannabis Retail Stores:
The first is a rule that says cannabis stores must ensure that cannabis and accessories are not visible from the exterior of the premises;
The second deals with an existing rule that prevents retailers from giving out free cannabis or providing incentives to purchase cannabis or cannabis accessories.
The proposed changes to the first rule change would mean the "elimination of any provincial requirements related to visibility of cannabis or cannabis accessories from the exterior of the store."
The proposed changes to the second rule would mean that Ontario's regulatory framework "would no longer specifically prohibit retailers from offering loyalty programs based on sales or cannabis or accessories, free delivery related to a purchase amount, or other things or benefits in exchange for purchasing cannabis or accessories, assuming compliance with all other regulatory requirements. Retailers would continue to be prohibited from offering cannabis to patrons free of charge."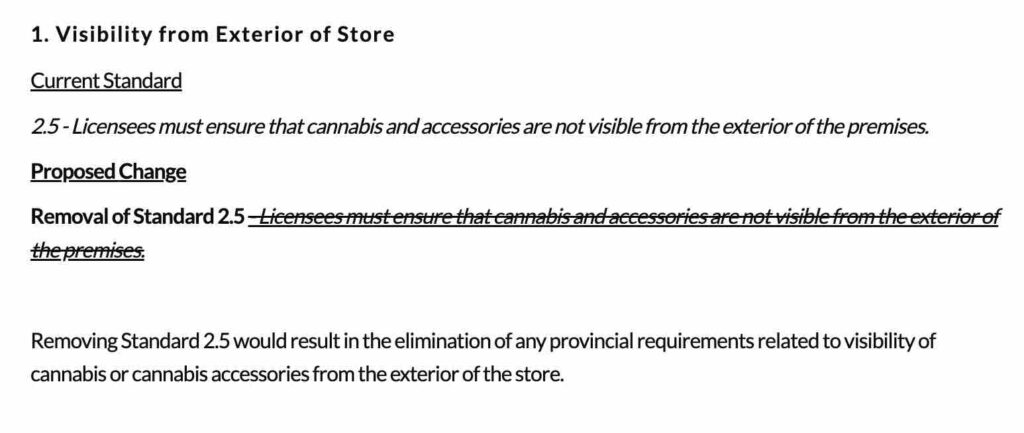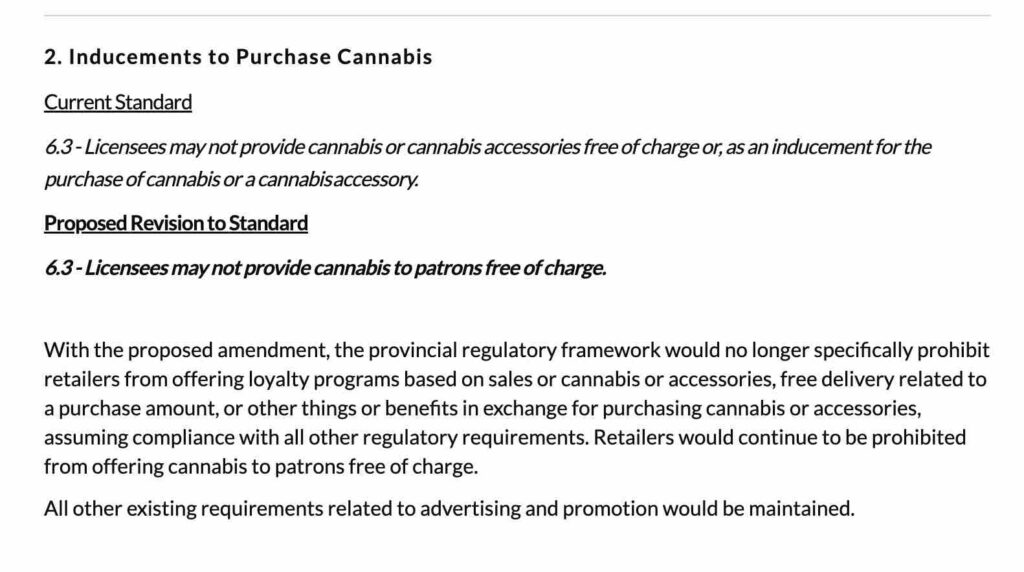 The AGCO will be collecting feedback from relevant stakeholders until July 11 through its Engagement Portal. A notice is being sent out to retailers and other stakeholders by the end of day on June 20.
In 2022, Alberta changed its rules that had previously required cannabis retailers to cover windows to prevent minors from seeing inside stores. BC followed suit earlier this year.
The AGCO also has a call for proposals for a Cannabis Retail Employee Training Program, and is accepting applications until September 1, 2023. Through this process, up to two programs, in addition to the province's current CannSell program, could be approved by the AGCO Board for a five-year term. Any approved programs will begin offering training in 2024.
Featured image of T Cannabis in Hearst, Ontario.
This article has been edited to add additional details from the AGCO
---