Ontario Provincial Police (OPP), along with the Ontario Provincial Joint Force Cannabis Enforcement Team (PJFCET), conducted a raid on an illicit online cannabis retailer this week.
The raid, which took place on June 4, saw various branches of the OPP and PJFCET targeting an online retailer of both cannabis and psilocybin, seizing over $155,000 worth of product. The business was running under the names Potawawa420 and HerbertHaze, located in Pembroke and Petawawa, Ontario.
Although a website called Potawawa420 is no longer active, an Instagram account under the same name was still visible as of press time.
Enforcement against illicit online retailers appears to be increasing, with Winnipeg police raiding one earlier this year, as well as police in British Columbia.
Three individuals face multiple charges, including; possessing cannabis for the purpose of selling, possessing cannabis for the purpose of distribution, possession of a controlled substance for the purpose of trafficking; and with possession of the proceeds of crime.
Products seized include dried cannabis, shatter, cannabis resin, psilocybin and cannabis edibles, along with a large sum of cash.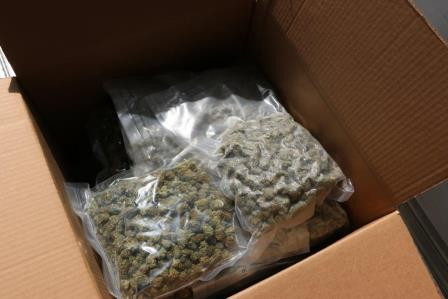 The accused were released on an undertaking and are scheduled to appear in the Ontario Court of Justice in Pembroke on July 28, 2020.
Police in Fairisle, NB also arrested a man this week for 35 cannabis plants in his home and last month in Newfoundland and Labrador a traffic stop resulted in seizure of 350 grams of cannabis.
In May, 1,250 lbs of unstamped dried cannabis and hash was also found onboard the semi trailer in Manitoba. One man from BC was arrested.
---