Huron OPP say a warning they issued Monday about "suspected edibles" found in Halloween candy was a false alarm.
After putting out a press release on Monday warning of these suspected cannabis edibles based on a report from a concerned parent, the OPP says the person who distributed the candy reached out to tell them it was actually just regular candy they had packaged themselves.
"As a result of an earlier media release seeking information, the individual that distributed the Halloween treat bag contacted Huron OPP this evening. Police met with the individual and have since learned approximately 25 similar bags were distributed. The treat bags contained only candy."
An image shared online by Huron OPP showed a picture of what appeared to be normal gummies along with plain black packaging. That image has since been deleted.
Police say the package of gummies involved in this incident was handed out in the Town of Wroxeter sometime Halloween night.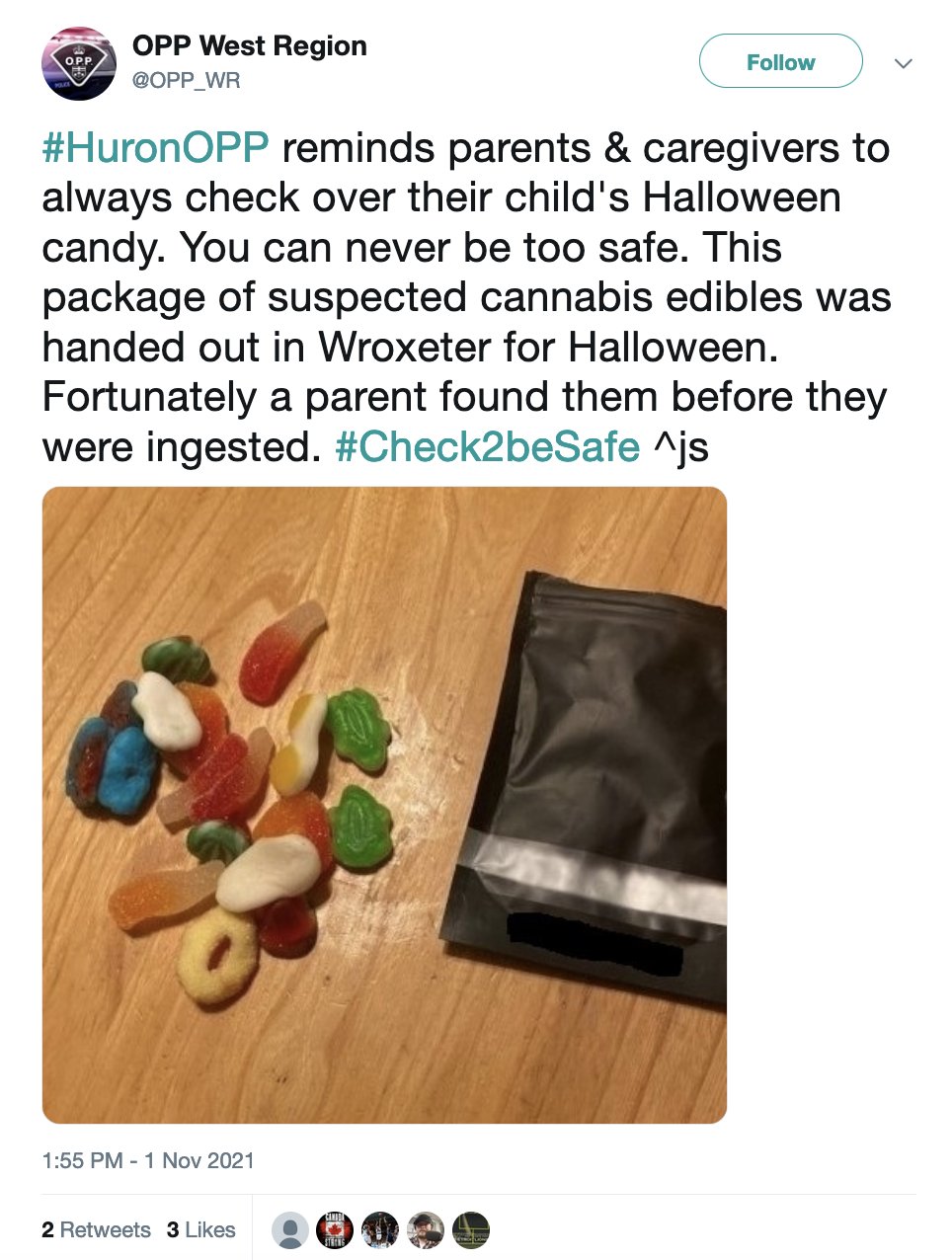 ---