The Ontario Cannabis Store has formally announced their new craft cannabis program today.
First reported late last year, the program creates a specific category for small-batch, craft cannabis products available for consumers in Ontario.
To be considered as part of the program, dried flower and pre-rolls must be hand-trimmed, hang-dried, hand-packaged, and grown in a facility that produces less than 10,000 kg of dried cannabis (or the equivalent) a year.
Prices in the craft category currently start around $8 a gram and go up to as high as about $20 a gram.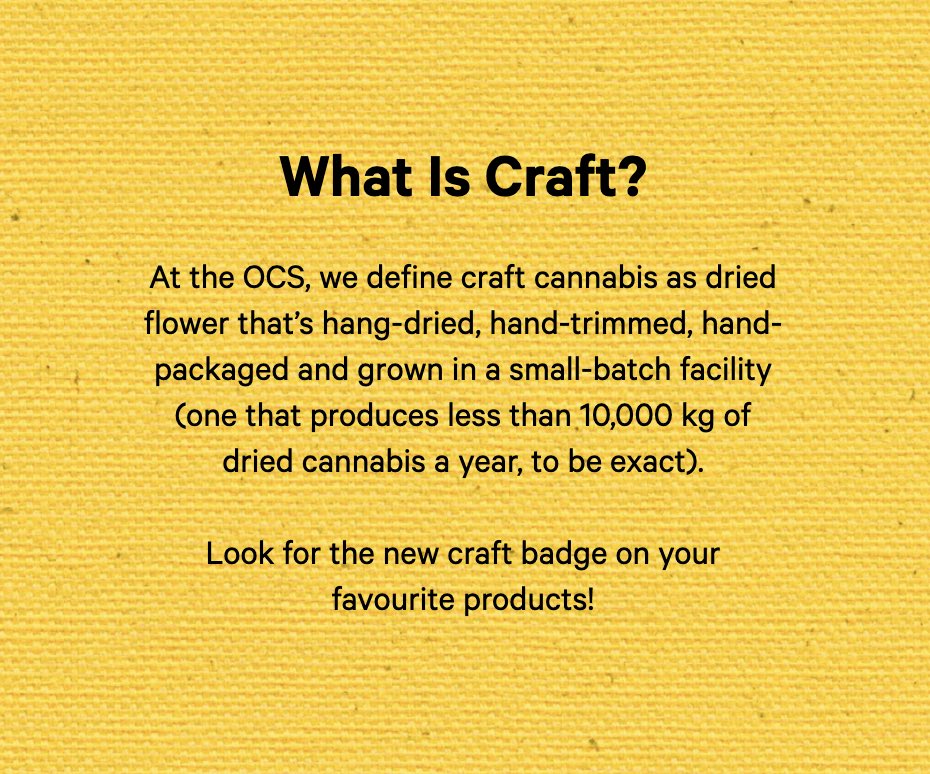 Pete Shearer, a Senior Category Manager for the OCS, and the creator and designer of this new craft cannabis category, says the process has taken some time. The OCS consulted with growers across Canada, looking at their production capacity, methods and end product to come up with the 10,000kg annual limit.

"We've done a lot of work over the last year getting it to this point," says Shearer. "I think we took a lot of time and resources to develop the criteria and wanted to really ensure the rollout was thoughtful and well-timed."
Shearer says he wanted to ensure craft products were hand-trimmed, hang-dried, and hand-packaged, and felt that this was only possible for those growing less than 10,000 kg a year.
"That 10,000 kg per year was really linked to a vendors' ability to maintain and implement those hand-crafted procedures so that they can be hand-dried, hand-trimmed, hand packaged," he continues. "Through those consultations, we observed a handful of vendors who were able to maintain those hand-crafted procedures while producing over 5,000 kilos per year. I have yet to see a vendor who can maintain (that at) 10,000+"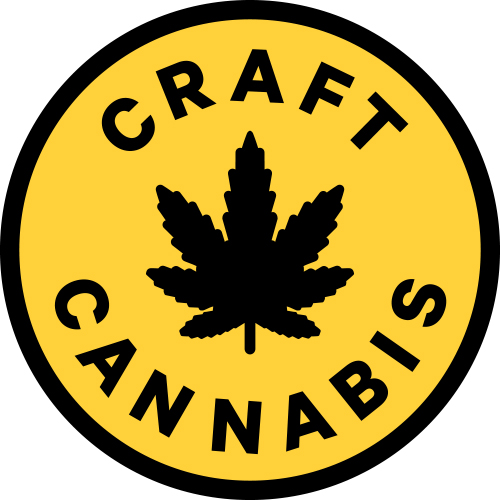 Chris Marmion, who works in sales at Carmel Cannabis, one of the companies with product listed in the new craft cannabis category on the OCS, says he sees this as a step forward for the industry.
"We think the craft designation from the OCS is a big step for the industry," says Marmion. "Since we've launched, it's been amazing to see just how much appetite there is for product that's being grown and processed the right way. Brands that were relying solely on association to a celebrity, a bloated marketing budget or fancy packaging are being left behind. People are actively looking for a product that's hang dried, hand trimmed and slowly cured. The steps the OCS has taken will bring this conversation to the forefront which will result in a much more vibrant marketplace."
Currently there are about 20 brands listed on the OCS.ca craft cannabis category, all of which were previously carried by the OCS. Shearer says the first step in the program was identifying those products that the OCS already carries that are craft, and then moving forward will be seeking out new craft products during new product calls with producers.
The new product category and craft cannabis badge will also be available on the B2B vendor portal, allowing retailers to select and distinguish those products on their own shelves. Although the OCS craft cannabis badge is not yet available to private retailers in the province, Shearer says the OCS may be looking into that in the future, as well.
"I'm super excited about this," says Shearer. "This is my baby come to life and to be the first province in Canada to put this forward, I'm really excited for where it goes… I think the future is bright for craft cannabis in Canada."
---