Activation Laboratories was founded in 1987 by Dr. Eric Hoffman, a Canadian geochemist, and has since then expanded its footprint to include 17 labs in Canada and around the world.
Actlabs offers analytical testing services for many markets and industries including geochemical, materials testing, forensics, oil & gas exploration, environmental, Life Sciences, pharmaceuticals, agriculture, and as of mid-2019, cannabis. The cannabis testing services are offered out of their 200,000 sq ft. headquarters in Ancaster, Ontario.
Actlabs' long history with analytical testing across these numerous industries gives them an advantage over other labs, says Dan Williams, the company's business development manager.
"With their well-established divisions of agriculture and life sciences already serving agricultural, pharmaceutical and nutraceutical clients, there were many synergies, technologies and methodologies that Actlabs could leverage to quickly engage in the cannabis testing market," says Williams.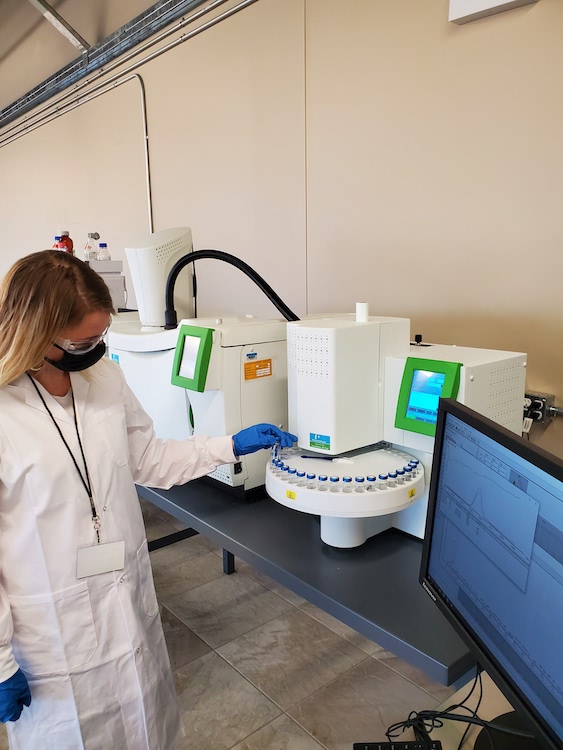 With nearly 150 different labs authorized to conduct analytical testing under the Cannabis Act in Canada, Williams says labs like Actlabs have an advantage newer labs don't have.
"There are many labs in Canada now licensed by Health Canada for cannabis analytical testing," Williams explains. "However, a large number of them did not exist a few years ago and may be suffering a significant learning curve and the recruitment and retention of excellent analytical chemists.
"Similarly, there are many LPs and growers who were inexperienced with the required analytical chemistries and interpretation of testing results for the cannabis industry. Actlabs wanted to offer their clients not only the mandated testing but also the potential of much more in a knowledgeable, experienced, friendly and compliant environment."
One challenge producers face when selecting a lab, he says, is that the lack of a cohesive cannabis standard for testing in Canada which means producers and labs can end up operating in a grey area in terms of methodology and interpreting or reporting results.
"Health Canada has specified the type of testing to be accomplished on cannabis and cannabis products, but there are no standardized, accredited methods or monographs to refer to. Instead, there are outcome-based regulations and guidelines and considerable anecdotal advice in the market. Thus, each lab has been left to fend for themselves which can lead to vague protocol in establishing and validating methods and inconsistent client experiences."
Actlabs, on the other hand, he says, has been able to utilize over a decade of experience with very similar testing methods for related industries (such as pesticides, aflatoxins, heavy metals, microbial contaminants, etc.) to establish robust and validated methods, data interpretation and review techniques and easily understood reporting formats.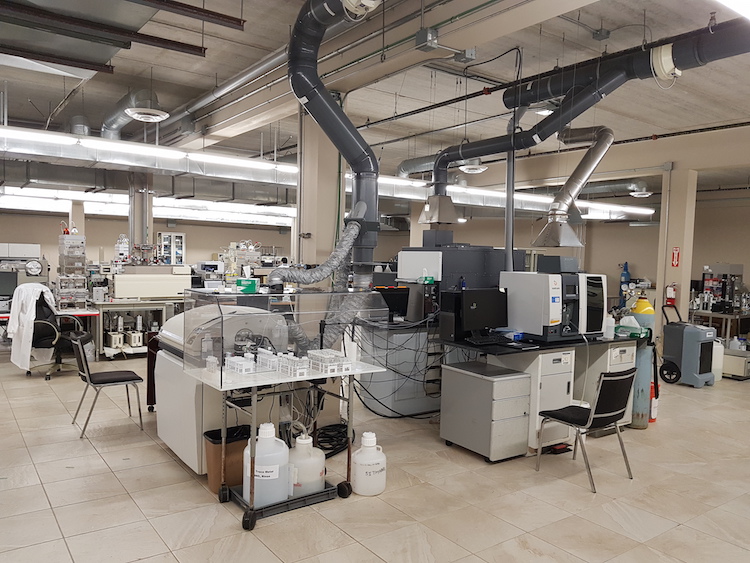 Williams says there are several key drivers for most cannabis testing clients: Compliant and knowledgeable testing, competitive and fair costing, and rapid turnaround when required. Actlabs can offer testing for growers of all sizes and shapes.
"Actlabs established infrastructure, technology, and personnel, combined with business volume has allowed us to offer very fair market pricing for all services," says Williams. "From the larger LPs through start-up micros & processors to individual growers. All are treated equitably within a partnership attitude.
"For a batch or lot of product that requires all testing for a C of A Release, Actlabs targets a 5-7 business day delivery. However many clients often request a much more rapid turnaround on specific requests, such as potency or pesticides. These results are often required for harvest decisions, phenotyping decisions, or product labelling requirements, and so we offer a 1-2 business day turnaround for such requests."
Beyond analytical testing, Williams says Actlabs is also looking forward to new types of cannabis productions and formulations, that can potentially have new and unique testing requirements. "With that in mind" he continues, "our Actlabs Ancaster headquarters facility is one of the most extensive and well-equipped privately-owned Contract Labs in Canada.
"As the cannabis industry evolves (3.0 and beyond) and products become more complex, the need for other testing regimes beyond just the Health Canada mandated tests will become apparent. This will be particularly true as cannabis research drives development into the clinical and pharmaceutical space. As a result, regulated development, research and investigations tied to product formulations, product development, customer complaints analyses, contaminant identification, etc. could be required. If and when it is, Actlabs is already equipped to assist with such requirements."
For more information on Actabs, visit Actlabs.com or contact [email protected]
---
Content Sponsored by: Actlabs