Covert Valley is a husband and wife team who began making the transition from an ACMPR personal production licence to a micro cultivation licence in 2018.
With their facility located in Langley, BC, Kim and Mark Qvist's small, indoor facility holds about 1,800ft2 of cultivation space. Covert Valley has produced several crops since receiving its licence in May of 2020, initially selling through a third-party partner. They are excited to now have two different varieties, a GSP and a Sour Chem, available under their brand name coming to BC stores in April.
The Qvist's also have a nursery application in process at the moment, for a location in Nanoose Bay, and in the meantime have been using their small micro cultivation space to produce starting material for other commercial growers.
Kim Qvist, who, among many other roles, serves as the company's RPIC, says they began using their current micro space to grow clones for other cultivators as a way to bring in revenue as they navigate the sometimes fickle provincial market for dried flower. Plus, she says this gives them a head start on establishing sales channels for when they get their nursery licence.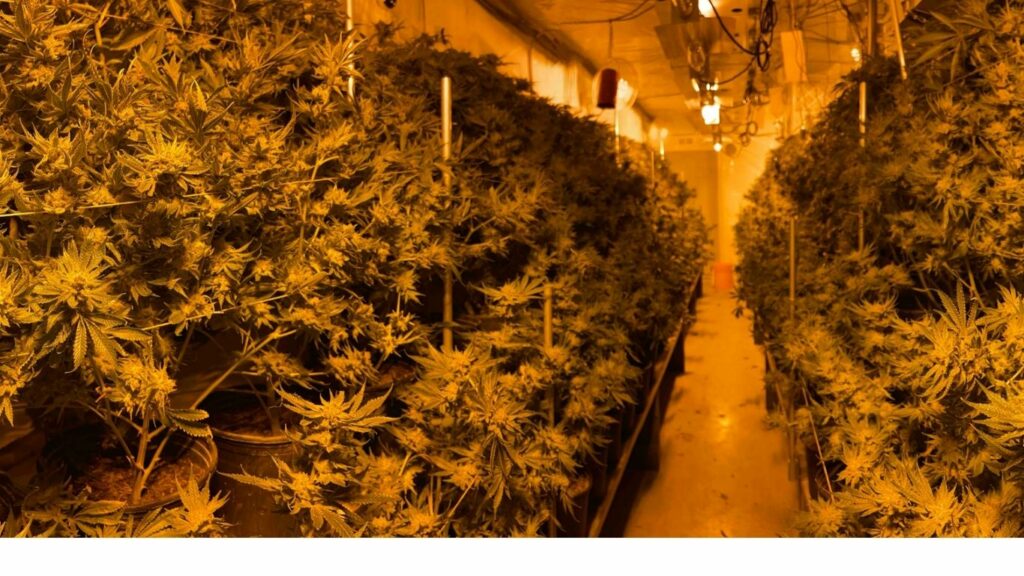 "It's definitely decreased our volume for flower, but it's a trade-off" explains Kim. "What we're doing is, while we're building for our nursery, we're using our micro licence to really prelaunch sales and get our name out there. Then once we licence the nursery we can pivot to that quickly."
"There's a lot more labour and paperwork to do clones than flower," she says. "But from the production side, it's something that we knew we had to do to bring in revenue. Especially with where the market is right now for more unique strains, processors wanting COAs, the 20% THC issue, all of that. To grow a whole crop and not know what you're going to get can be a little nerve-racking. So selling genetics can help balance that out."
"We're focussed on bringing in some very unique, high-end flower," says Mark. "That's our main focus. Small batch, hand watered. Nothing is automated, it's a very truly hands-on produced product. We're excited to have products in BC because that's home base for us."
Getting to the stage of licensing wasn't easy, explains Mark, but what they have learned with their micro licence has already helped them take better approaches with their nursery licence. For others entering the market, they both say that keeping your burn rate low and preparing for the unexpected is key.
"Be cautious with your overhead, your facility cost, leases, things like that," says Mark. "Be prepared for longer timelines for licensing than you might have anticipated."
"I think they should be prepared for at least two years," he continues. "There's a lot of things that need to fall into place, from having the right genetics to having your rooms running to their maximum efficiency and that takes time, that sometimes takes several crops to adapt and adjust the rooms. Things don't just work perfectly on your first crops. It takes several crops and constantly adjusting your parameters to get that quality of product that you need.
"That's just one hurdle. Then you have the sales hurdle, the branding, and the marketing, that's another issue. There are quite a few steps along the way from construction to your first sale. A lot of stages to be ready for."
With all those hurdles and challenges, though, The Qvists are hopeful for the future of the market for small-batch, craft cannabis.
"One of the things we've been quite excited to see is if there is a market for craft," says Kim. "Being small business owners, we really like to promote the small craft product, especially from BC. There's definitely some struggles but we're seeing more craft coming to the market and I think it's a positive sign."
---