BC Cannabis Inc. is an Indigenous owned micro cultivator based in Sooke, BC.
Led by owner Albert Eppinga, the first of three micro cultivation facilities in Sooke under the BC Cannabis brand was licensed on April 9. Eppinga says he expects the next two licences, all located in the same building, to be licensed later this year.
He also has plans for a nursery and processing facility on First Nations land near Chilliwack, BC, that he hopes to be licensed later this year or in early 2022.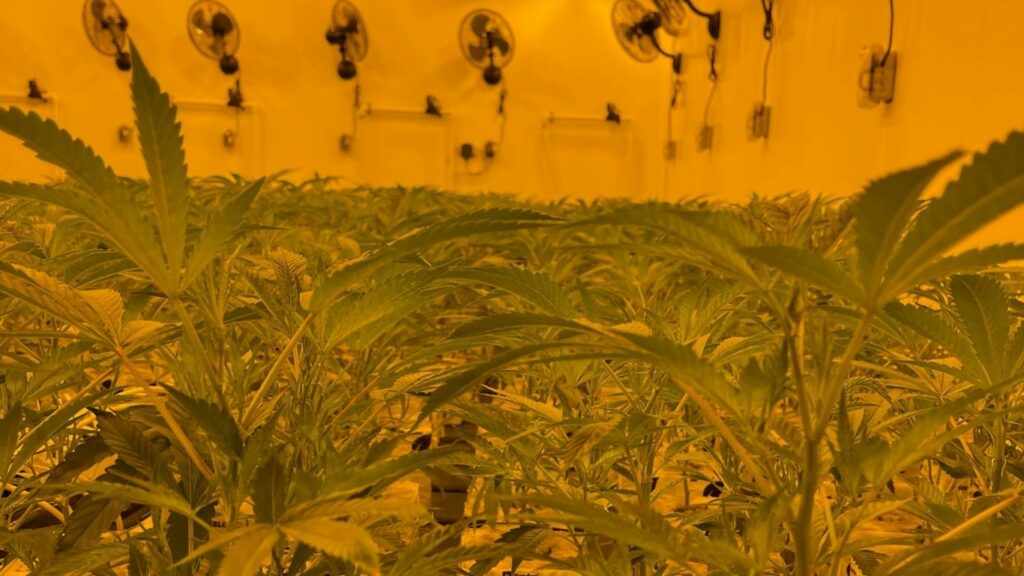 The first micro cultivation facility in Sooke is serving as a template to secure future funding, and allowing him to build the company up slowly, rather than needing a large investment upfront, he explains. Ultimately, once all five facilities are licensed, his goal is to create a closed-loop system from nursery through to processing and packaging, all benefitting First Nations communities.
"We want to provide jobs in our communities, jobs that can help First Nations in BC find a foothold in this industry," Eppinga says, who will serve as the RPIC and master grower for all three micro facilities. "I just feel very proud to be an Indigenous person in this day and age. When I was younger it was very different, you know? We're really excited to be a First Nations company. I feel very proud. It took so many years and sacrifice and money."
Ideally, cannabis companies like his can provide not only jobs but also a template for other Indigenous communities across Canada.
"There are very few opportunities where a small facility can be placed on First Nation land and actually generate real income. And I think a micro facility is one of those opportunities," he continues.
Although some Indigenous communities in BC, and across Canada, have taken the path of pushing back against the federal and provincial regulations around cannabis production and retail, Eppinga says his goal is to help people see that they can work with these levels of government to find a viable place in the legal, regulated market.
They have no money!" he says, as an explanation for why some communities are allowing unlicensed retailers or growers to operate. "They have their longhouses with mould, the soccer fields have holes in them, the busses to take the kids to school have no gas in them."
"So some are doing it out of desperation, some do it just to rebel against the government, and some want to do it by working with the law and those seem to be the larger and more sophisticated bands… they have more businesses, more land, more economic opportunities."
Because of this, Eppinga says he's heartened to see movement from the BC government recently to help businesses like his and many others. In addition to grant money that has been allocated to at least one First Nations community in Williams Lake, he says the government has also been helping First Nations retailers to get licensed and is laying the groundwork to help producers like himself position themselves to take part in a future "farmgate" retail model that would allow sales on the same site as the production facility.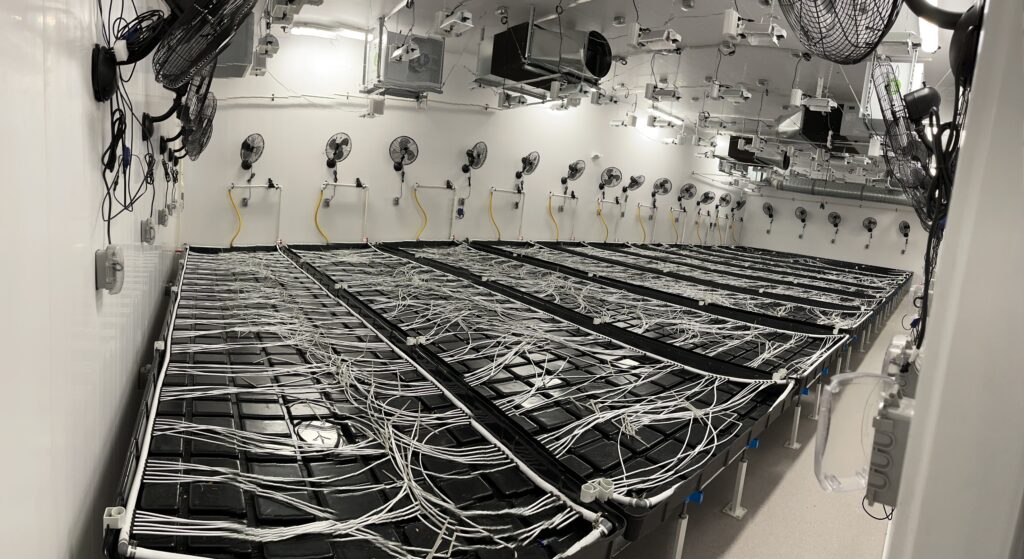 This is where his plans for a processing facility near Chilliwack come in, he explains. In the future, he'd like to be able to grow his starting material in his nursery in Chilliwack, grow out his flower in his micro facilities in Sooke, then process and package and sell on reserve in Chilliwack.
In the meantime, he'll be partnering with Sitka Weed Works, a cannabis cultivator and processor in BC, to package and sell their products into the retail system, while he waits for BC Cannabis Inc. to get all their appropriate licensing in place.
The process is not easy or cheap, he adds. Although BC Cannabis Inc enjoyed some benefits of First Nations identity by working with Health Canada's Indigenous Navigator service, he says the process still took a lot of time and money. Even finding a suitable location in BC that would allow cannabis cultivation was a chore. Although he had initially hoped to locate his micro facilities on First Nations land, the location he settled on in Sooke was the only one that ended up being receptive to his proposal.
"It takes a lot of money, it takes a lot of energy and time and regulations, security clearances, all of that," says Eppinga. "And a lot of First Nations people, they don't really have good security clearances, the guys who want to do it."
"Many of us come from the black, or grey, or legacy market or whatever you want to call it. It's changed so much over time. But a lot of my colleagues and friends, we've been growing for decades so we know what we are doing. We have over a hundred years of experience on our team. But getting the money, and being able to pass a security clearance, or having the confidence to navigate the regulations, it's hard for many."
"We want to fix those potholes in the soccer fields and the mould in the longhouses. We're not here just to make money, we're here to help our people as well. We want to help pave the roads. And that's what really gets you success in life is when you give back to others, especially your own people."
"We want to hire First Nations people where we can, employ, educate, and empower them in the cannabis sector and then change what people in these communities think of cannabis, to show them we can do it safely and fully secure and allow the FN people to capitalize on it as well, and can put gas in their busses to take their kids to school."
---