Organnicraft was an idea Josh Udala had wanted to build upon for many years now.
The owner of the BC-based micro cultivator has been making waves with consumers with their small-batch, high-quality craft cannabis product for all of 2021, with products in six provinces and one territory. But the process of getting to this has taken him and his partners many years.
Udala and his team were growing cannabis in BC under medical licences for several years prior to legalization and had initially looked at a commercial licence under the MMPR but found the process too complex and costly.
Then, in 2018 when word of a new, smaller micro cannabis category came along, he and his partner decided this was a model they could take on, and they began the process. They found a location just outside Vernon, BC, acquired their micro cultivation licence in May 2020, and then their micro-processing licence about a year later.
Organnicraft works with Saskatchewan-based processor Shelter Cannabis to sell in several provincial markets. The processing licence, says Udala, has been key in maintaining the quality and pricing for consumers that Organinicraft is known for, while also helping make the business more financially sustainable.
Cultivation and processing licences for cannabis are two separate licences in Canada, allowing growers to specialize in one or the other, or combine the two. Although he says he's happy to own more of the supply chain and be able to do more quality control on his own products, Udala emphasizes that Shelter has been a very useful partnership for them, managing many aspects of the supply chain beyond packaging that they were not yet initially ready to handle.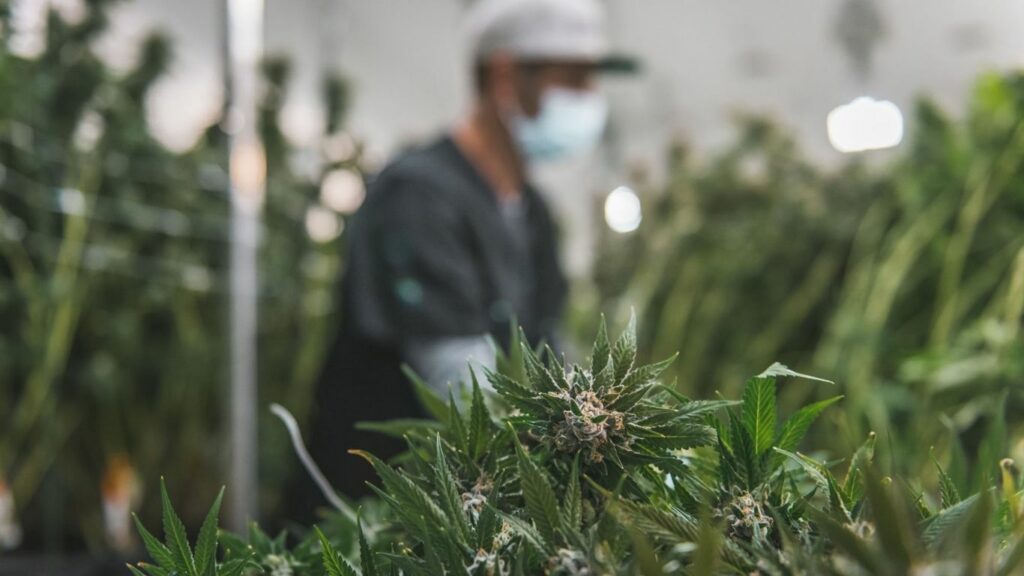 "We couldn't have done it without their team. They hit the ground running and helped us establish the brand. But controlling our own packaging has really helped because it gives us that much more control over the process before we hand it off for sale."
Udala believes the ability to control more of the supply chain is part of why they have been successful thus far. Packaging in their own facility means being able to move product from drying and curing and into a bag much faster, which preserves freshness, before shipping the product off to a provincial buyer themselves. 
Shelter also helped them to implement new packaging labels and nitrogen sealing methods to take their packaging to the next level. Although they still partner with Shelter to utilize their sales license and sales team, their processing license allows them to do most things themselves. Nothing in our packaging, drying, trimming or even growing is automated," explains Udala.
"Everything is done by hand. There are eyes on everything all the way through, and there's no shortcut to quality. We watch everything so tightly, from when we bring soil into the grow room to when we put the bud in the package."
The next step for Organnicraft is two new micro cultivation licences in BC. Although they had originally considered expanding their facility, Udala says they found it more affordable to retrofit existing buildings in other locations. 
By maintaining the small grow rooms of a micro in new locations, Udala says he thinks they will have a chance to replicate what they are beginning to perfect while also seeing the differences from each new site's cultivation team.
"We're going to continue to produce a high-quality, small-batch product. That won't change as we expand. We'll still stick to the same small-scale rooms. We have a comprehensive R&D plan so we can stay on top of pheno hunting and developing our own flavours so we always have something unique and small-batch as the years go by and the industry progresses.
"But we also want to be consistent and not constantly changing up cultivars so we always have offerings available for different types of consumers and can meet supply chain demands . We have been very fortunate to have partners in the industry and other long term relationships to collaborate with and get us to this point"
Although they are actively working on the schedule for 2022 he isn't quite ready to reveal the new offerings, Organnicraft will continue to produce current offerings that consumers have come to love. Plus, a couple new offerings part way through the year. Udala emphasizes that being ready to take it step-by-step is an important and cautionary tale for growers looking to transition into the market.
"Everyone wants that hundred light facility from the get-go, but some people might want to pull back and start small at first before investing a million dollars into a facility. Do a few small rooms, get some cash flow, then build out. It's a lot different than just putting in a room under an MMPR or ACMPR licence, becoming successful in the legal market is literally starting over."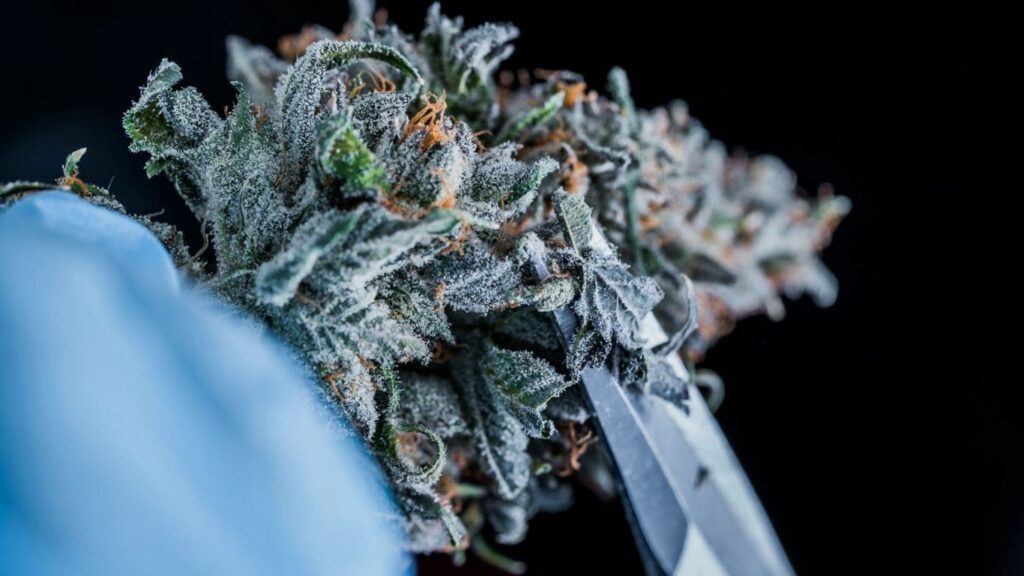 And he would know. Udala's other job over the last several years when not growing cannabis and building Organnicraft was managing his own construction company, Concentric Controls, specializing in cannabis construction for both commercial and personal medical grows. Concentric provides construction, design, and consulting for those looking to build their own grow facility up to federal standards.
"I think it's totally viable," says Udala about the 200m2 canopy limit of micros. "But you need to know your genetics, facility and team and know they are going to produce the quantity and quality that is going to give you that return on investment within a reasonable time. Attention to detail is everything.
"Quality sells, and as more micro producers come on-line, or even the people going into standard facilities but still doing small-batch, those are the ones who are going to be able to stay ahead of the game in the long run.
"Consumers don't want to go out and buy a product that is simply just not enjoyable. Cannabis needs to have a great smell, a great look, and a great flavour not just numbers on bags. Producing football fields of the stuff just doesn't cut it. So being in that small-batch, high-quality market, I think it's a sustainable business at that point. And, I think the price per gram should stay stable for those who are able to produce quality"
---