With a focus on quality at scale, Cannara Biotech is positioning itself as a trusted source of premium brands and products rooted in cannabis culture, offered at market-disrupting value propositions.
First licensed in January 2020 with 170,000 sq ft of production space in Farnham, Cannara quickly expanded into a second Quebec facility in Valleyfield with over one million sq ft of production space. 
Although the company is growing cannabis at a very large scale, they say they have been able to buck the trend of first-wave licensed producers by recognizing that product quality remains the number one driving force behind organic growth, brand awareness, and continued consumer demand.
Rather than scaling out too fast and trying to create too many different products at once, Cannara is focused on perfecting a handful of products and brands that cater to what both seasoned consumers want and what newer consumers are interested in.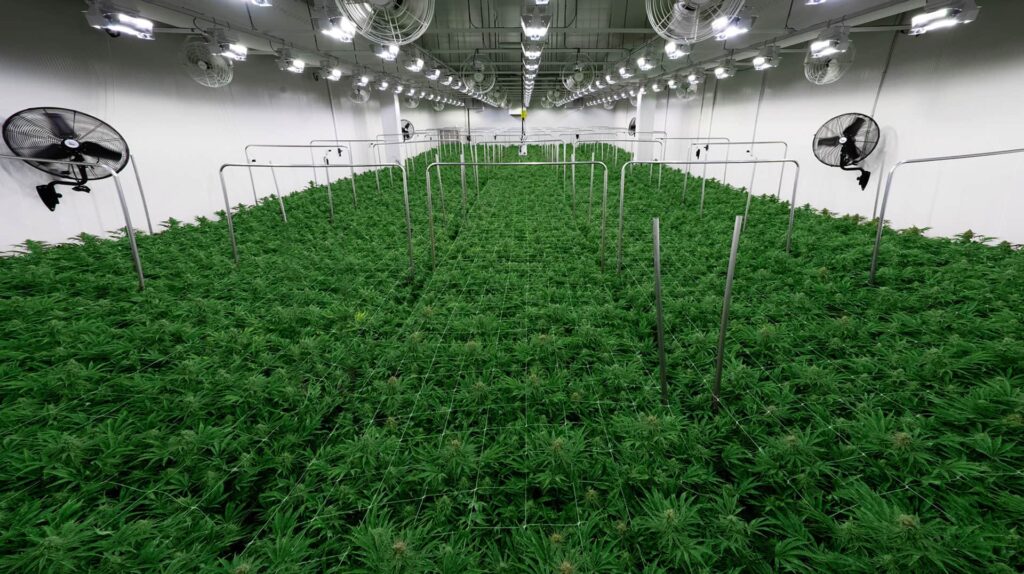 "Cannara is about giving consumers what they want—premium quality at accessible, value-based pricing fit for frequent cannabis consumers and new entrants across our three brands: Tribal, Nugz, and Orchid CBD," says CEO Zohar Krivorot.
First launched in Quebec, Cannara's brands are also now making waves in Ontario in the form of dried flower, pre-rolls and several types of hash.
"One major gap in the market is the value proposition offered to consumers," adds Krivorot. "Too often consumers experience inconsistent quality regardless of the price they paid at the retailer. We have developed a unique capability of growing and offering premium cannabis at scale, with healthy gross margins and three flagship brands that resonate with our consumers."
After first launching their three brands in Quebec in 2021, the company quickly realized they needed more space to satisfy consumer demand.
When we launched our three brands last year in Quebec only, we quickly realized that we were on the right track with consumer demand far exceeding our supply. This led to the purchase of a second 1,033,506 sq. ft facility in Valleyfield, Quebec, in June 2021," explains Nicholas Sosiak, Chief Financial Officer at Cannara, and the driving force behind all strategy, operations, marketing and sales, and product innovation, with continued support from the executive management team.
"Our mission since day 1 has been to grow premium cannabis from our rare genetic library of over 400 unique strains, and the opportunity to purchase our second facility in Valleyfield offered us the ability to do so at an even greater scale," he continues.
The Valleyfield Facility comprises a main greenhouse separated into 24 grow zones measuring close to 600,000 square feet, in addition to a 200,000 square foot rooftop greenhouse and a potential phase two expansion.
"This controlled approach to scaling up ensures we continue to meet our growing demand in a fiscally responsible manner. We have achieved 4 consecutive quarters of positive adjusted EBIDTA while significantly scaling up our operations," adds Sosiak.
"With this foundation, we are now ready to take on the Canadian market with the expertise to truly grow premium cannabis at scale, offering consumers the premium quality they expect, at affordable everyday pricing.
With a growing list of newer products brought to market, Cannara argues they can distinguish themselves by focusing on sticking to a handful of products they can do well, and that consumers actually want.
"Cannara Biotech has positioned itself as a trusted source of brand and products rooted in cannabis culture, launching premium products with a demand that outpaces supply," says company CEO Krivorot. "We pride ourselves in remaining transparent in our operations and strive to maintain authentic relationships with our ever-growing consumer base."
"In addition, the financial and operational restructuring facing many large Canadian licensed producers is leaving large gaps in the ability to consistently supply the market, let alone meet the quality consumers demand. Cannara has remained focused on developing the ability to produce premium quality cannabis at scale while remaining lean operationally." 
Editor's note: This article originally stated Cannara's licence was awarded in January 2021. It was awarded in January 2020.
Content sponsored by: Cannara Biotech
---