William Fournier had the idea for building his own small cannabis facility, Mauve et Herbes, in 2019 while he was working as the master grower for a licensed producer in Montreal.
Fournier had recently purchased agricultural land on the north shore of Montreal, transforming an old horse barn into a small indoor facility.
Initially intended to be a micro facility, Fournier eventually opted for a standard licence allowing him a slightly larger indoor facility, as well as a greenhouse and two outdoor fields. He also formed a partnership with CANNA Canada, a company specializing in nutrients and growing substrates, to develop the CANNA Canada Research & Knowledge Center, conducting plant research, field product testing and analysis for product development for specific plant needs.
With more than a decade of growing experience under a medical licence, plus working at hydroponics stores where he first met people from CANNA Canada, and studying Landscape Architecture at the University of Montreal, Fournier was able to bring in an array of unique cannabis genetics and skills that can assist in some of the work through the Research & Knowledge Center, as well as developing products for the consumer market.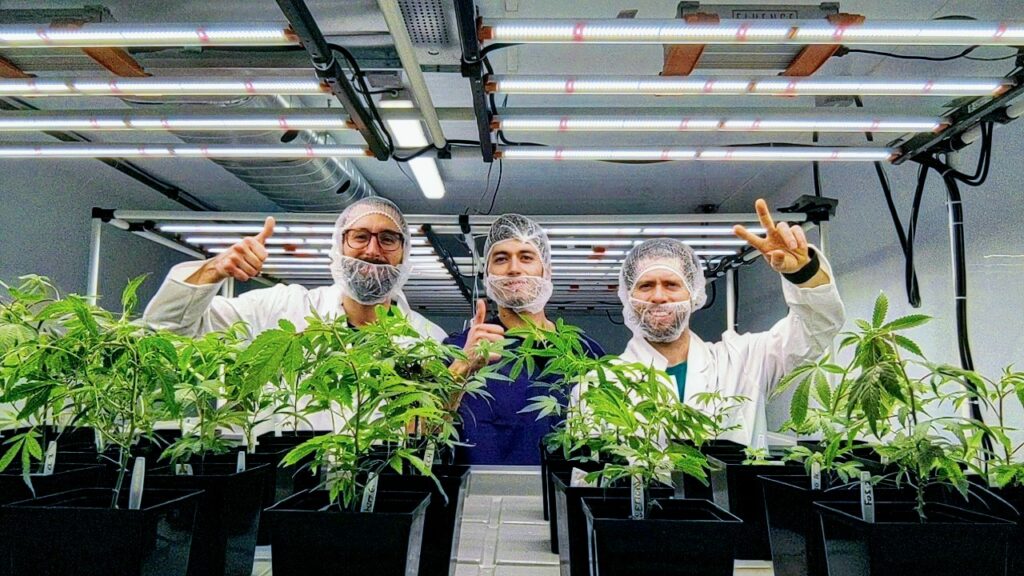 "At Mauve et Herbes we are able to conduct research, do on-field product testing, analyze for product development and further look into specific plant needs," he explains. "Next to that, the facility serves as a wealthy source of information sharing between both companies. CANNA brings over 25 years of knowledge and experience, but through this partnership, we've also created a space for the exchange of information between the different global CANNA Research facilities."
"It was a natural choice, the benefits were obvious for both parties and it would give us a lot of opportunities," he continues. "I share the same philosophy and way of thinking as CANNA do which is knowledge sharing and collaboration. We also share the same values of a family business type of environment and freedom of choice. With this partnership, we can consolidate many years of experience from the scientists from the company and it gives CANNA an extension to their already existing and strong ecosystem of knowledge."
The vision, he continues, is one where the knowledge center can hold industry seminars, workshops, tours, and meetings, and potentially collaborate with universities and other licence holders.
Fournier says his past experience with cannabis and agriculture in general, as well as the highly regulated world of Canada's cannabis industry, gave him many advantages—including receiving his licence in only 10 weeks—but points out it was still a lot of work.
"I pretty much went all in alone on this project, wearing all the hats, with of course the tremendous help of my life partner. I was lucky enough to have a background in pretty much all the elements that you need to have to start this kind of business. We love what we do."
Working with the plants and continuing to learn more about them seems to be a primary motivator for Fournier. Being able to work in not only a highly controlled indoor environment but also a vertical growing system in the greenhouse and an outdoor field of over 50,000 sq ft will lead to all kinds of new and interesting innovations, he hopes.
"This partnership with CANNA allows us to do repeated field trials with different products but also under different conditions that are conducted on the farm. This is where I see a great deal of potential in different aspects. Improving the efficiency of growing systems, breeding, certified CANNA grown flowers, and sharing knowledge with the public."
"CANNA already has multiple Research Entities around the world and with the addition of the Canadian branch with this partnership, we globally increase the level of knowledge. Ultimately it is all about quality inputs whether we take this literally with the CANNA fertilizer/supplement and growing media, or if we talk about the great collaboration and exchange of knowledge we have within the different research entities. The end goal is clearly quality. And quality for CANNA, as well as Mauve et Herbes, means way more than just products. We keep looking to make every grower a better grower by understanding all the elements in the grow cycle."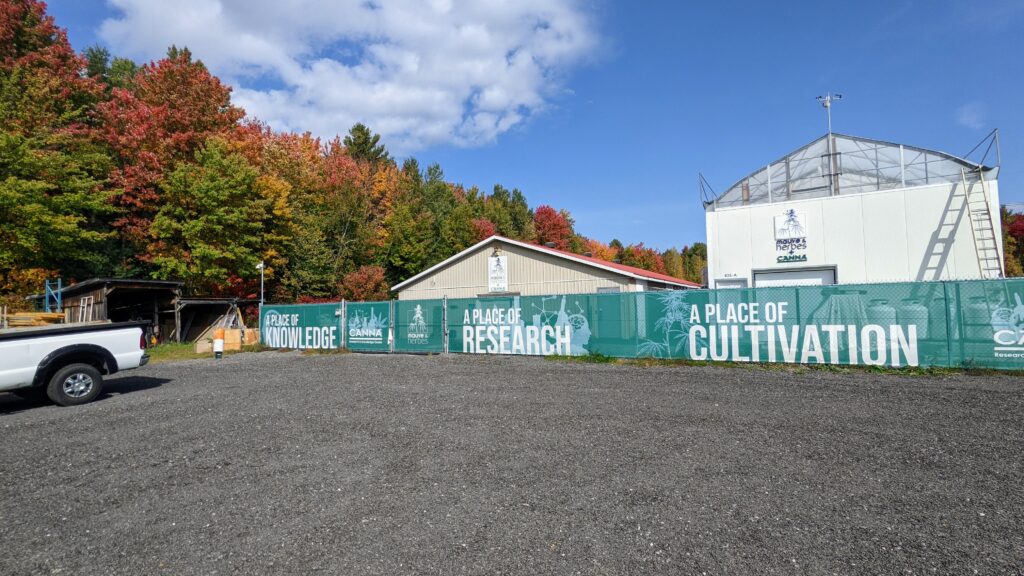 Sponsored content by: Canna Canada
---