Vigr Life Cannabis Inc. is a micro cultivator and processor operating two licensed facilities in Regina, Saskatchewan.
Initially licenced in October 2020 with two micro cultivation licences, VIGR (aka VLC) received two micro processing licences in December 2021 before receiving their own sales licences for dried cannabis in June of this year.
The company has already introduced numerous cultivars into the market through processing partners. They are now gearing up to utilize their own facility to process, package, and sell cannabis directly into their local market in Regina.
"Partnerships are still huge," says VIGR's co-founder and Master Grower, Dylan Bailey. "We're always looking for good partnerships and to team up with people, but at the same time, we want to do as much on our own as we can, and we want to be able to offer services to others down the road."
"We'll still need to ship a fair amount of product, but especially for local stores in regions, that's great. Then they can tell customers that it was taken just down the street three or four weeks ago."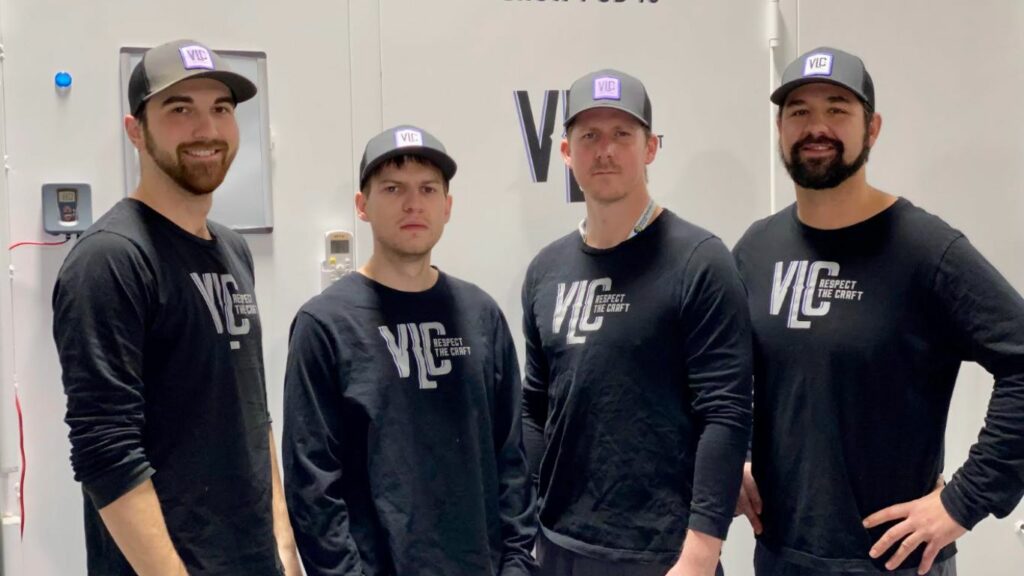 Although initially VIGR relied on bringing in starting material from an outside nursery, Master Grower Dylan Bailey, who manages both micro grow sites, says they have recently begun shifting to utilizing the space they have with their two micros inside their nearly 14,000 sq. ft facility to operate their in-house nursery, growing their own genetics.
This will mean a whole new array of dried flower and pre-rolls hitting the market in the coming months, including more offered under the VLC brand.
"As of right now, we have a total of 18 cultivars on site that we'll be able to bring on and sell into the market within the next six to eight months," explains Bailey.
Getting fresh, dried flower to market quickly is important to the VIGR team. Dumba says one of the reasons they opted to get their own processing and sales licences is how much longer products can sit in vaults or distribution warehouses when relying on partners to get to retailers.
Since Saskatchewan doesn't require growers to go through a provincial distributor, the ability to sell directly to retailers in their own backyard will mean they can bring some of the freshest cannabis to market in all of Canada.
"The cost savings and time speak for themselves," says Bailey. "It allows us to get to market sooner because we're not waiting on anyone else who may have other priorities or dealing with outside QAPs or their own SOPS.
"That gives us a clear path to market and lets us save more money. And this allows us to pass on those savings to the customers."
Bailey says he was drawn to the micro licence category based on his previous experience growing with an ACMPR licence. Although VIGR does have plans to potentially look into expanding to a standard licence down the road, he says the micro licence is a good starting place that allows him to focus on quality plants in a craft setting without the need for remediation or irradiation.
"It's very manageable. We also have a great team to support us in everything we do. What I'm already learning to do in this space, I could see being able to expand with additional help, especially with all the great growers here in Saskatchewan we can potentially tap into as we expand."
For now, Dumba says they plan to keep working at mastering their craft and slowly growing.
"Our goal is to keep our head down and keep working," says Dumba. "Stay ahead of everything, keep doing our research and planning, working our tails off and focusing on ourselves. Obviously we worry about what people want, but we're not too worried about what other producers are doing. We're bringing people what they like and continually moving, continually growing."
---