High North Laboratories has been identifying and addressing gaps in cannabis testing standards since they received their testing license, and they've spent over three months planning and designing operational flows in analytical models for their state-of-the-art facility located in Ontario.
Founded in 2016 by John Slaughter and Jeremy Pindus, the team recognized that many labs focused on environmental, public health, or pharmaceuticals were adapting their current methodologies, operations and facilities in an effort to address the specific needs for cannabis testing. They felt this approach would not necessarily meet the specific testing requirements for the highly specialized field of cannabis.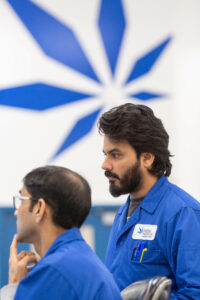 Slaughter shared that "when it comes to cannabis, specialization and quality really matters – whether you are a grower, extractor, or testing laboratory." Cannabis testing falls somewhere in between testing for food quality and the highly regulated field of pharmaceuticals which are often synthetically derived with a long shelf-life.
A long-time cannabis consumer, Slaughter previously worked at pharmaceutical and CPG companies in marketing and analytics. He brings his passion for identifying consumer insights and needs to all of his work at High North. Pindus brings a long career in the cannabis industry, and even created a growing system called "The Spinner" which made it onto the popular television show "Weeds". He has run multiple ACMPR, MMPR, and MMAR facilities.
In 2018, Rick Moriarity, a certified master electrician with over 23 years of experience in cultivating and processing cannabis, joined the team. At this time, High North moved its operations from Vancouver to their brand new, state-of-the-art 16,000sqft facility in Vaughan, Ontario.
They designed and built their new headquarters and developed cannabis-specific methodologies, operations and services in order to properly serve the growing industry. The Toronto facility was designed to be a GMP/ISO facility that could process 500+ orders per day, with the fastest turnaround time possible.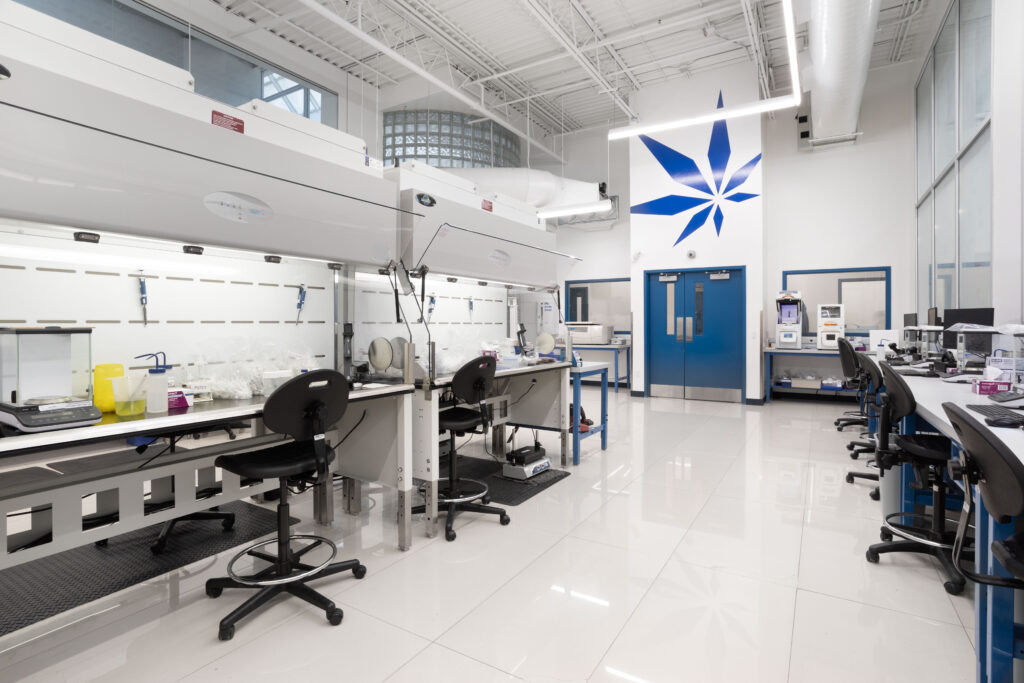 Cannabis testing standards and practices are constantly evolving. There can be a lot of ambiguity in the regulations which creates a source of confusion among the regulators and those on the analytical side of the industry.
For labs that adapted existing methodologies for testing food, environmental and pharmaceutical samples, this created a patchwork of testing procedures and standards for clients and producers.
High North recognized the need to establish and deliver above and beyond the basic testing requirements, and they focus their work on achieving the highest levels of accuracy and sensitivity while still allowing flexibility for the myriad of testing standards and regulatory requirements that clients want satisfied.
"We go above and beyond where it really matters – offering an unparalleled number of terpenes, cannabinoids, flavonoids – and we're constantly pushing boundaries and exploring new possibilities to improve. This flexibility, plus our science and our dedication to customer service, resulted in High North being recognized as the Best Laboratory of the Year for 2021."
High North offers methodologies specifically developed with cultivars and product types in mind. "We go above and beyond our analysis to partner with customers and improve their products in a way no other laboratory is equipped to do," says Slaughter. "Customer service and turnaround times are key differentiators that meet our client's needs".
Having a strong laboratory partner can make a difference when it comes to great product development and success in the marketplace. "We will continue to grow, develop and strengthen our position as the best Cannabis laboratory in Canada."
Content sponsored by: High North Laboratories
---