Origin Coast is a micro cultivator and processor in Sydney, Nova Scotia, recently licensed in February 2021.
Born and raised in Cape Breton the company's Founder and CEO, Michael Fong, spent close to two decades in the video game industry while living in Hong Kong, before he says the opportunity to grow cannabis called him back home to Nova Scotia.
He wrote out a business plan, found a piece of land outside Sydney, and built a facility large enough to hold 20 different rooms, from flowering to mother and veg rooms, processing, drying, etc. He brought in two other Nova Scotians with a passion for and a background in cannabis and also hired on a QA. Between the four of them, they run the bulk of the operation on a day-to-day basis.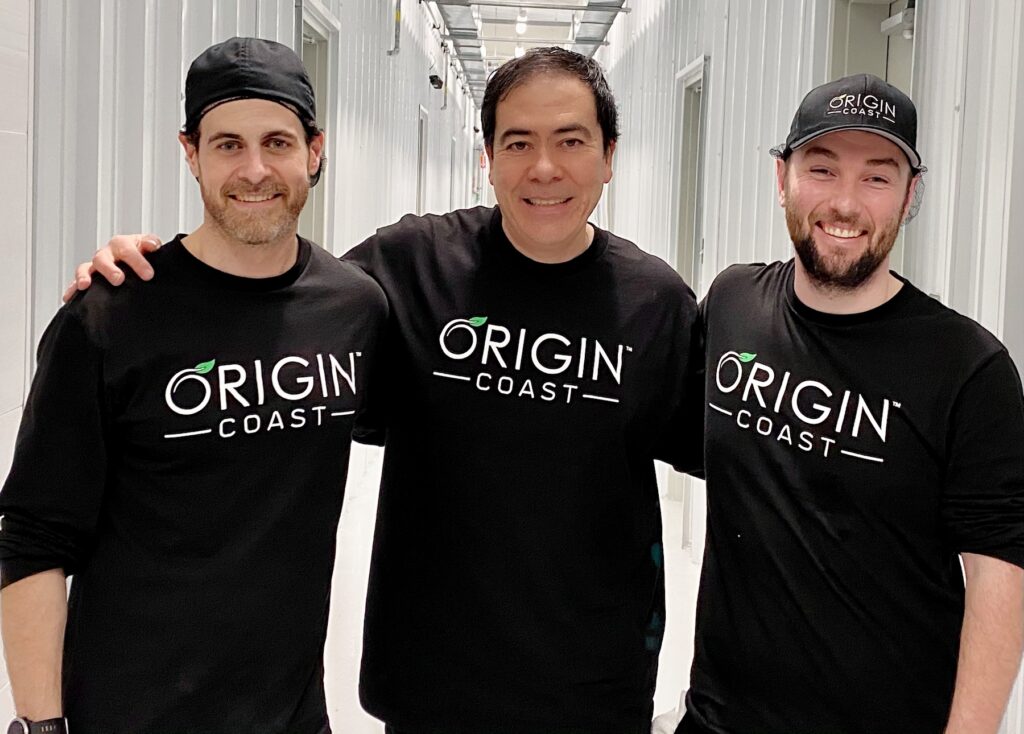 Although the company has its micro cultivation, micro processing and medical sales licences, Fong says the immediate focus is entirely on growing flower and selling to third-party processors. Long term he may undertake processing on his own and work towards a sales licence, but right now it's about drawing on their extensive library of unique cultivators and growing great flower.
"Even though we have a processing licence, we're in no hurry to use it," explains Fong. "I'm a strong believer in fostering long-term, mutually-beneficial partnerships. If someone can do something better than I can at the same price or cheaper, then why not? This will allow us to concentrate on happy plants and the quality of the flower instead of being distracted by also trying to juggle processing, packaging and distribution, at least in the beginning."
Once they have built their own brand and can control more of the supply chain, he says he would love to see Origin Coast as a Nova Scotia brand sold in Nova Scotia, and thinks the position on Cape Breton Island can be an advantage for an LP partnering with them who may want to enter the provincial market there.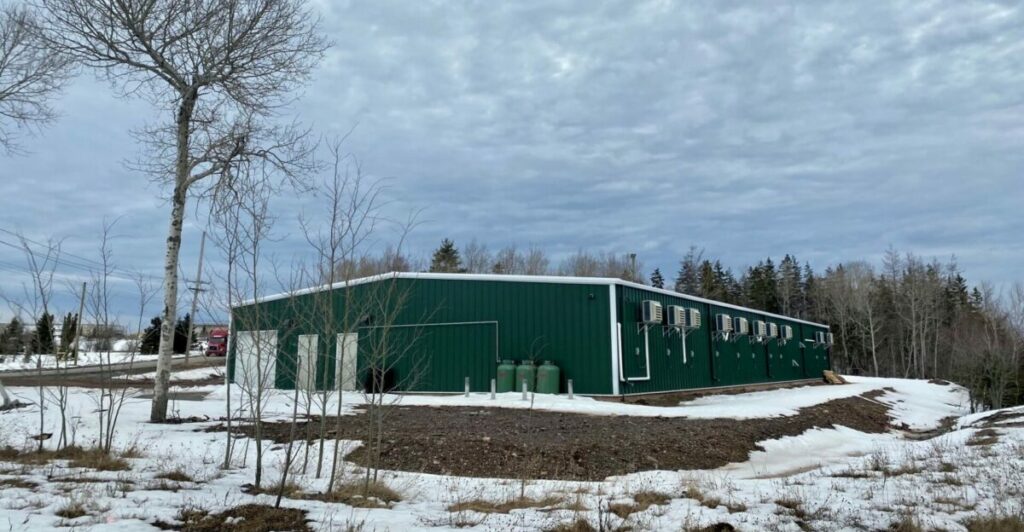 Although the facility itself has a fairly large footprint at 8,000 sq ft, with only 200m2 of cannabis being grown, and their use of automation and centrally controlled environmental systems, Fong says he and his other three team members can manage the entire operation. This allows them to keep a low overhead, he says, which he argues will be needed as they manage the first six months or more with no immediate revenue.
Fong brings extensive business management experience to Origin Coast, while relying on his master growers to manage the plant itself. Helping build and manage the China/Asia division as the Managing Director and Vice President of the Asia Pacific region for Blizzard Entertainment, a large US video game company, gave him a wealth of experience he says helped him build out the strategy and plan for his new cannabis company.
"This is from my corporate training I suppose," he says. "I strongly believe that if it can't be measured, it can't be managed. So we are very data-driven in our operations. We measure and track everything we possibly can. Not just to make sure we are where we need to be and dialed in, but also so we can trace back to why certain results may have turned out different than we were expecting and determine whether we want to replicate those results. Especially as we are constantly testing new growing techniques, mediums, and products, and also in our pheno hunting. Traceability is important in our bid to provide a consistent premium quality product."
Once he and his team have dialed in the cultivation side of the operation and the business model has proven itself, he says they have plans for further expansion beyond a micro licence on their three-acre lot. For the most part, this expansion will include additional indoor cultivation but may also include capabilities in processing and packaging. Taking these small steps and a phased approach will help him focus on the fundamentals, he explains.
Although there are and continue to be challenges, from licensing to financing and banking to finding a place and demand for your product in the market, Fong is encouraging to others but also cautions discipline and patience.
"It can be a great opportunity for some people, but not necessarily for all. I think you have to have realistic expectations. To get into this industry, there are high barriers to entry, particularly from a financial perspective; from the fact that banks won't give you financing, you're not able to apply for many government programs, and even just opening a bank account for your business is a challenge."
"But if you can get over those barriers and you're able to hold the line, be patient and work through the processes you have to go through, and of course produce a good quality product, then I think it's a great business to be in."
"Set yourself up so you can withstand the many storms you are going to be faced with. And a lot of the time that means you have to work hard, be very prudent in spending, and be smart about how you work. Make sure you are setting yourself up for the long term."
---