| | |
| --- | --- |
| COMPANY: | Tidal Leaf Farms, Nova Scotia |
| LICENCE TYPE: | Micro cultivator |
| APPROACH: | Greenhouse |
| TIMELINE: | ~4 months (February 2020 to June 2020) |
| COST: | $100,000 |
| FACILITY: | Greenhouse |
Lee McMahon, the owner and co-founder of Tidal Leaf Farm, a greenhouse-based cannabis micro-cultivator located in Kingsport, Nova Scotia was licensed this past summer.
McMahon, who grew up in Nova Scotia before relocating to British Columbia for seven years, says starting a small cannabis farm on his family's Nova Scotia farm has been a dream come true.
After spending seven years in BC's Kootenay region working for and learning from different cannabis growers, he says he saw legalization as a good opportunity to start his own farm back in his home province.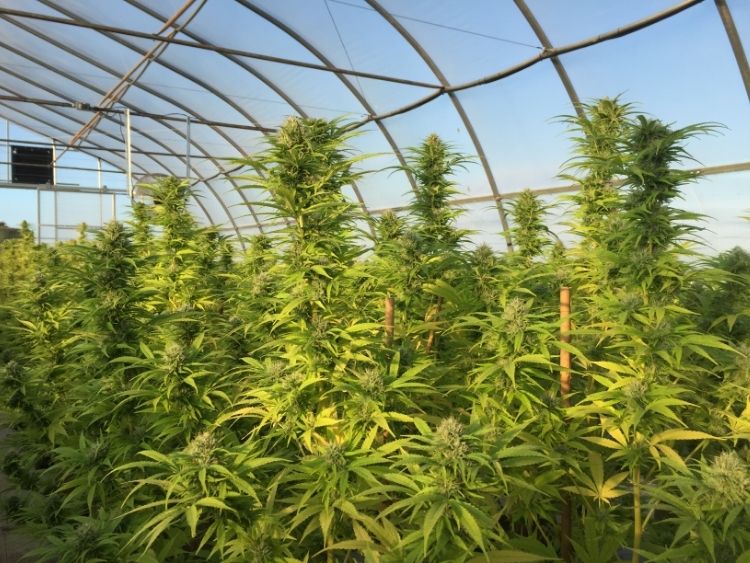 A local organic farming friend that was working in the cannabis industry made the suggestion about adding cannabis to the farm and that started the conversation with his father and brother, who run the family farm, producing meat and vegetables for local markets, about adding cannabis to the mix and found them both eager to learn more. He relocated his own family from BC, moving his wife and kids back to the family farm, and starting the process.
"My dad and brother both came on board and were very enthusiastic about it," he explains. "They're not into it the same way I am, but they know how to farm and they're open to it. They are starting to see a different side to it and talk openly about it now, which is nice. Being able to make a living here on the family farm for my family, that feels pretty good."
He and his family spent much of 2019 constructing a greenhouse on the farm, adding fencing and retrofitting an old barn to house some indoor drying and processing rooms and office space. They applied in February 2020 and received their cultivation licence by June 2020, spending about $100,000 in the whole process including their new infrastructure and licensing fees.
McMahon says he had plants in his greenhouse as soon as he was licensed in June and just finished bringing in his crop of about 50kg in October. Currently he's partnering with a processor in New Brunswick to help get their product to market, although long term he hopes to be able to either sell directly on the farm, or to a local store.
Located in Nova Scotia's Annapolis Valley, a bucolic rural community home to small farms and wineries, Tidal Leaf Farm is located not too far from Annapolis Valley Craft Cannabis, another outdoor micro cultivator. Ideally, McMahon says he would like to see more farms like Tidal Leaf and Annapolis Valley Craft all working together to provide a local supply of cannabis.
"It's nice that (the regulations) allow for this scale," he says. "It makes sense to allow small farmers to grow cannabis. It's been nice to do this all legally, and be able to move back home and work on this with my family. Everyone in the community already buys so much of their food and beer and wine locally, so I'm looking forward to being able to add cannabis to that, once the province allows for those (direct, farm-gate) style sales."
"If it did go to farm-gate so we could sell it right here, that would be better than having to sell it to the province or another distributor. Or if there's a few other local growers, we could pool our flower for processing and selling to a local processor or even a local store. If we can keep everything local here in the valley, that would be perfect. We're obviously not there yet, this is just our first year. But I hope we can convince the province to make that happen."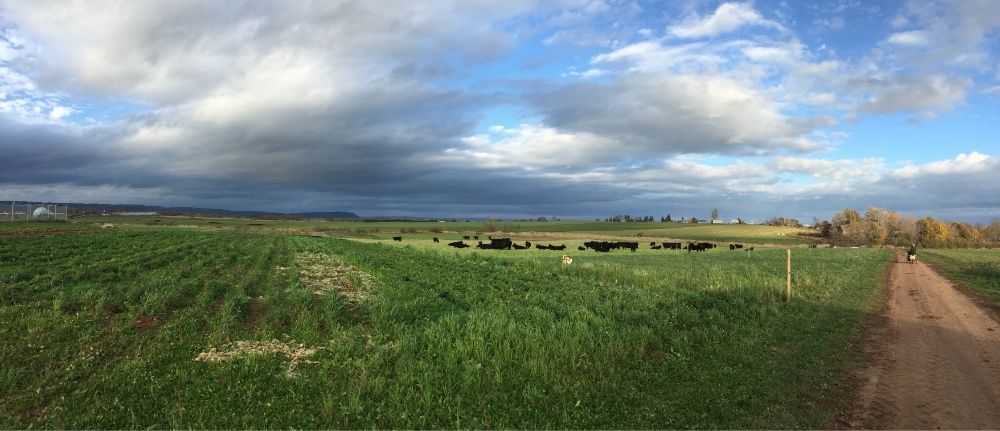 ---