A new report from US-based Headset looks at the evolution of the legal cannabis market over the four and a half years of legalization.
The report shows that while sales continue to grow as demand for legal cannabis increases, that growth is slowing considerably compared with the first few years of legalization: while sales increased by nearly 90 percent from 2020-2021, that number dropped to just under 12 percent for sales from May 2020 to May 2023.
As other recent reports have shown, this decline in market growth correlates with a decline in new stores, as well as existing stores competing for a smaller portion of the market. One example provided by Headset shows that from 2022 to 2023, the average monthly total sales per store in Ontario dropped about 13 percent from around $203k to $177k.
Headset's data also shows the trend of flower's dominant market share taking a small hit with the growth in pre-rolls and cannabis extracts, especially vape pens and infused pre-rolls. Cannabis flower sales decreased by just under 16 percent in the last year, while sales of pre-rolls increased by more than 23 percent in the same time period.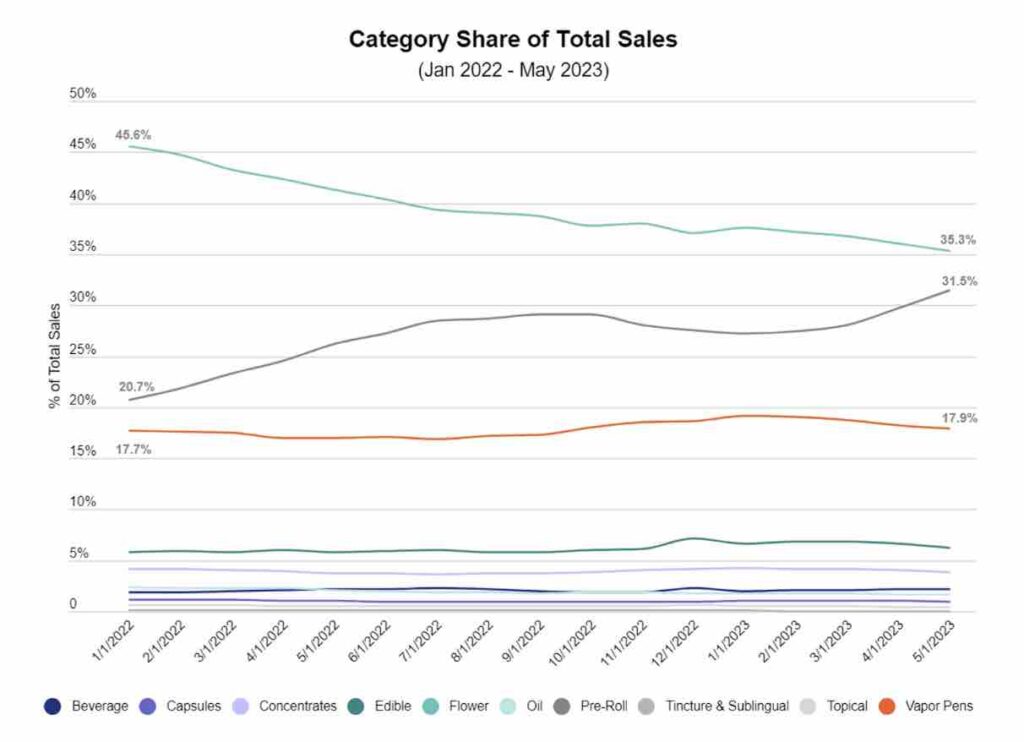 Cannabis brands also continue to grow, with an increase of 369% between 2020-2023, which has led to a smaller market share for each of these brands, pointing to greater market segmentation. For example, Headset reports that in 2020, the top 21 percent of cannabis brands in Canada captured 80 percent of total sales. In 2023, the top 12 percent captured that same amount.
Prices for most cannabis products have been declining since the beginning of legalization as supply steadily surpasses demand. Prices for cannabis flower, which have dropped more than 100 percent from highs in the first year of legalization, have seen the price per gram beginning to level out since the start of 2022.
Non-inhalable ("edible") extracts, which made a big splash in 2022 following the launch of several brands, were connected to a more than 25 percent decrease in the price of non-inhalables in 2022. Those products were discontinued by Health Canada in 2023, with the final date of allowed sales being May 31.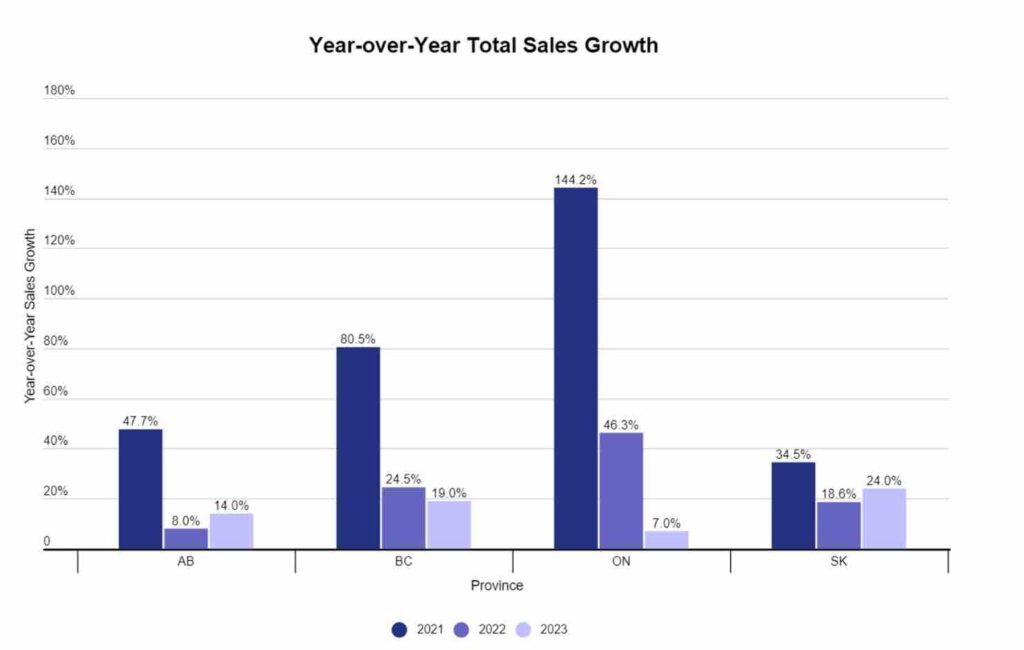 OCS CEO and President David Lobo recently commented on this trend of falling flower prices and its impact on cannabis growers' ability to keep the lights on, figuratively and literally.
Headset gets its data from real-time sales reporting by cannabis retailers using the agency's services. Figures come from retailers in BC, Alberta, Saskatchewan, and Ontario and begin in September 2019.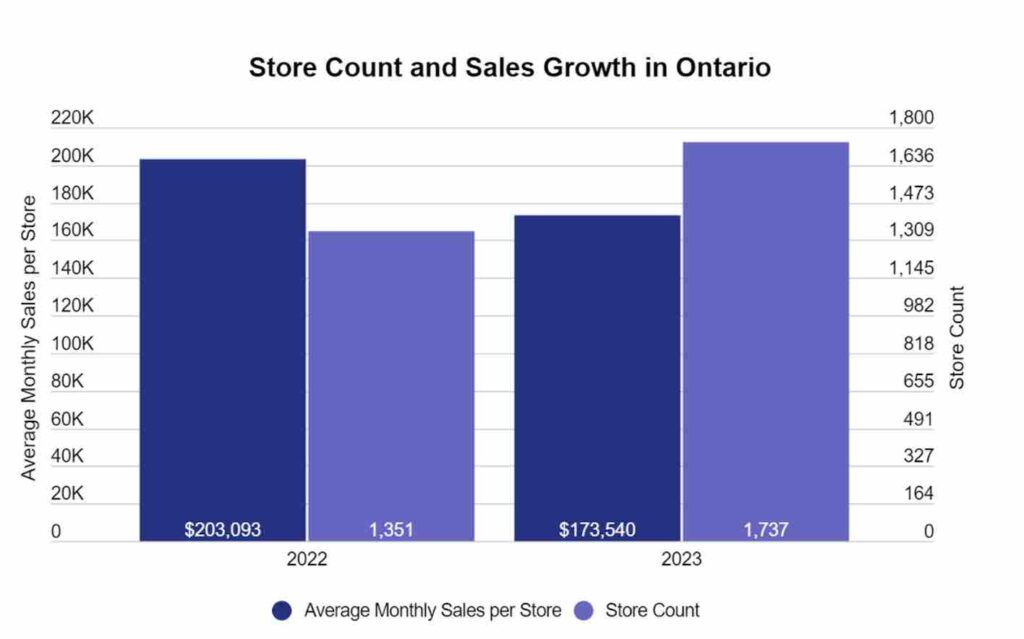 ---