Cannabis sales increased in BC and prices dropped in the second quarter of 2022 compared to the same time period in 2021.
These figures increased from the previous quarter as well, despite the shutdown of the province's central distribution warehouse from August 15 to August 31 due to a strike.
The BCLDB's newest quarterly cannabis sales data shows an 18% increase in wholesale cannabis grams, an 8% increase in wholesale sales, and an 8% overall price decrease, while the number of cannabis stores increased by nearly 18% in Q2 2022 compared to Q2 2021.
The report covers July, August, and September. The LDB began sharing these quarterly results in October, with their Q1 2022 release.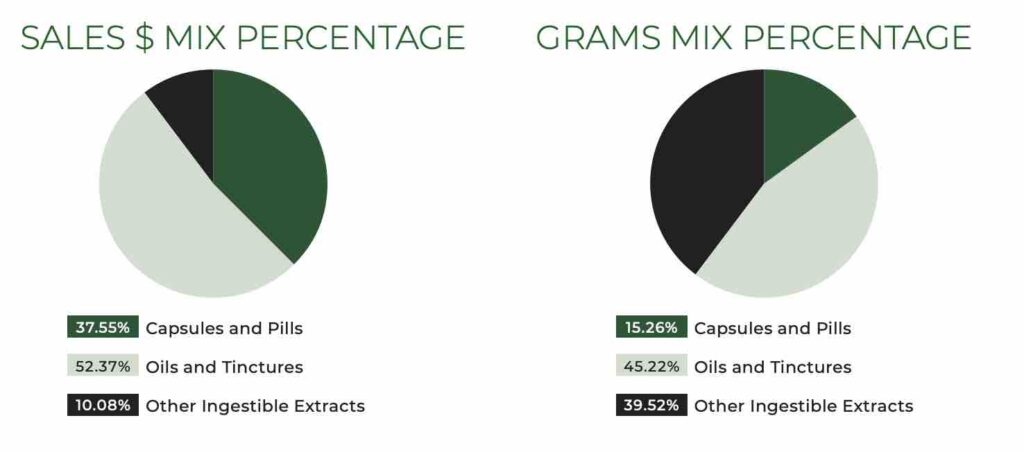 Despite these sales increases and price drops, overall sales of dried flower in the province declined in Q2 compared to last year by 13% and nearly 9% in gram totals. These declines were offset by increases in beverages (7%), edibles (27%), inhalable extracts (62%), pre-rolls (13%), and seeds (59%).
Ingestible extracts (16% of total sales), and topicals (20% of total sales) also declined compared to Q2 2022.
Carbonated beverages saw a 37% increase in sales compared to Q2 2021, while all other beverage categories declined.
In the cannabis edibles category, increases were in the "other edibles" (49%) and cannabis chews (33%) categories, while baked goods declined by 20%, chocolate by 10%, and hard candy by 91%.
The biggest increase in the inhalable extracts category was "other inhalables"—which includes infused pre-rolls—at 571%. Disposable pens increased by 235%, wax sales increased by 148%, carts by 24%, hash by 21%, resin and rosin by 19%, and shatter by 12%.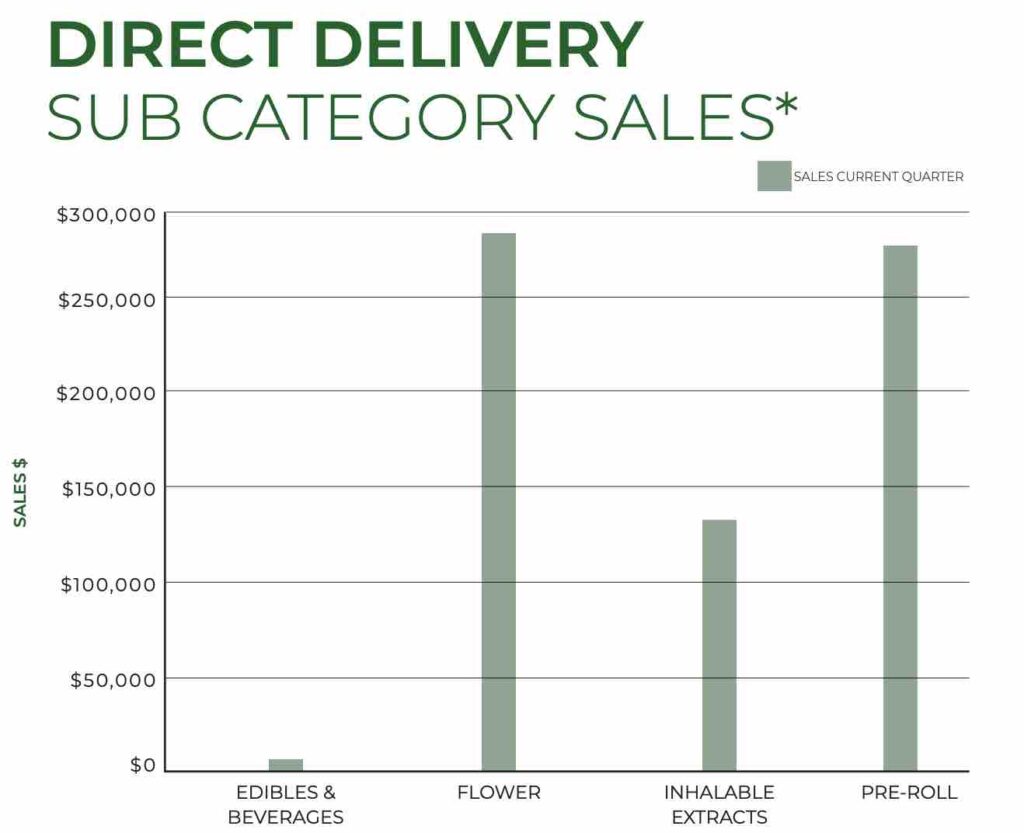 Direct Delivery
Direct Delivery sales, which launched in August of this year, saw $704,978 in sales, with $285,633 coming from dried flower and $279,240 in pre-rolls, $133,448 in inhalable extracts, and $6,657 in edibles and beverages.
---
-All images via LDB