Several cannabis stores in London, Ontario, say they have been the victims of break-ins in recent days and weeks.
The targeted stores had their front doors, back doors, or windows broken into, with products stolen from display cases.
Jesus Pantor, a supervisor at The Cannabist Shop on Richmond St. in London, says someone broke into their store in the early morning of October 26. The person or persons broke the glass at the store's entrance, breaking through two doors before taking products from inside display cases.
Pantor says this is at least the second break-in of this nature the business has experienced in the last six months or so. The issue isn't just about cannabis stores, he says, although he suspects cannabis stores are an easy target because products can be easily liquidated.
"To be honest, everybody in London these days, if you're on Richmond St., you've got to deal with it. There's really no distinction between cannabis stores, restaurants, and retail stores of any fashion. It's just a crime of opportunity."
Another cannabis store in the London area, Forest City Marijuana on Dundas, recently posted two videos on their Instagram account showing a handful of individuals breaking in. Several individuals can be seen smashing two layers of glass to enter.
An employee at Rightpuff Cannabis on Commissioners Rd in London told StratCann that the business experienced two such break-ins in the last month, just nine days apart from each other. Like several other retailers who spoke with StratCann, the employee said the damage to the store was worth more than the product taken from display cases.
A manager at The Tokyo Smoke on Commissioners Rd. in London said they faced the same type of break-in about three weeks ago, with their entrance glass and several display cases broken. While the crooks only stole a few hundred dollars in product, manager Ryan Ridsdale says they caused thousands of dollars in damage.
An employee at Tree Tops Cannabis on Kilally Road in London says they also faced a similar break-in recently, but little cannabis was taken as they don't keep much in their display cases.
An employee at Cannabis Link Highbury—who, like many other people StratCann spoke to for this story, asked not to be named—said they also lost a small amount of cannabis in a recent break-in, noting that most of their product remained secure in a locked back room.
"It seems that the locations that are hurting more are the ones that have their products locked in display cases in the showroom," the employee told StratCann. "Luckily, we didn't have much on the floor, so they didn't take a whole lot. But it sounds like it has been more severe for other stores."
The employee also said they think this issue is a good reason to remove the covered window regulations for cannabis stores in Ontario. Alberta and British Columbia have recently removed such restrictions due in part to concerns with robberies and break-ins. 
London Police were not immediately available for comment.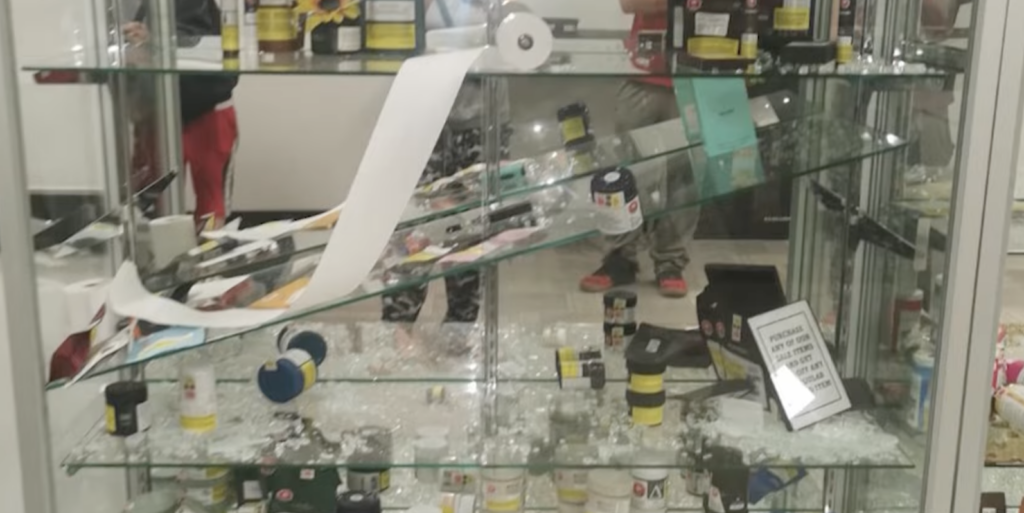 Robberies of cannabis stores have occurred sporadically for years now across Canada. Police in Ontario reported a handful of similar break-ins of cannabis stores earlier this year, with large quantities of cannabis products stolen. 
In October 2021, a cannabis store in Toronto was robbed, with numerous cannabis products stolen, prompting Toronto Police to put out an alert. 
Alberta has seen a handful of cannabis store robberies and burglaries. In September, a Calgary cannabis store was robbed. In December 2020 and January 2021, two other Calgary area cannabis retailers were also robbed. 
In June of last year, four men robbed a cannabis store at gunpoint, and in February, a man allegedly assaulted an employee and robbed a BC Cannabis Store in Oliver, BC.
According to a recent CBC report, there were 29 cannabis store robberies last year in Alberta and ten so far this year. Almost half of these instances involved violence or threats of violence.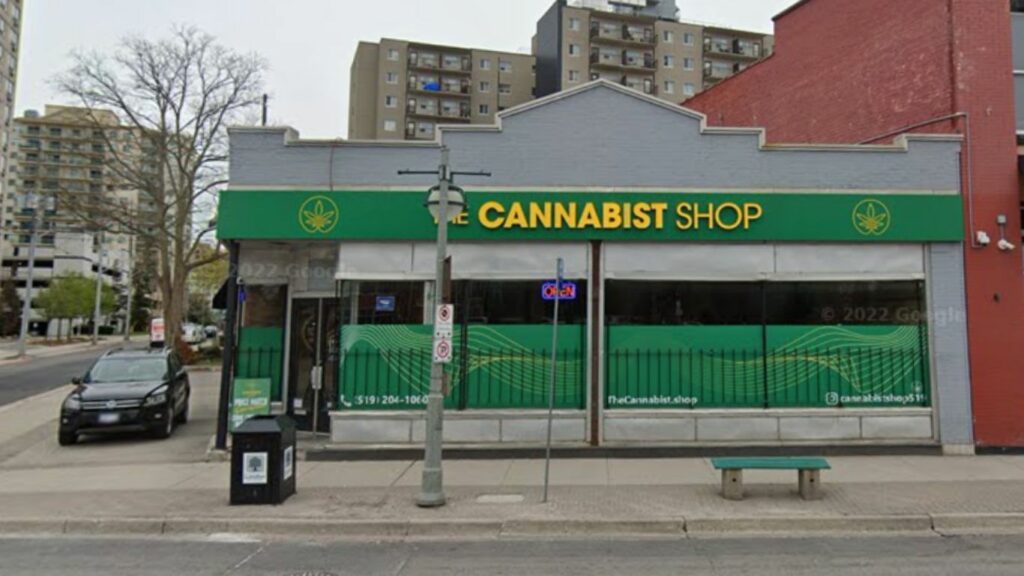 Police in BC said a couple robbed a cannabis store in Kelowna in November. In September, an Alberta cannabis store was robbed.
Robberies of cannabis stores are not limited to legal retailers. In BC in early 2020, a masked man robbed an unlicensed cannabis store in Abbotsford. In 2016, a Vancouver cannabis dispensary was also robbed at gunpoint. 
In May 2015, thieves broke into the same store by crashing a van through the front window. Another unlicensed dispensary in Vancouver was robbed in 2019. Right before legalization in 2018, a cannabis store owner in Ontario fought off several robbers with a bong.
---