Cannabis consumers in Nova Scotia now have a chance to support a local micro cultivator who is just getting its first harvest to shelves this month.
Mira-Juana Cannabis, located near the Mira River in Nova Scotia's cottage country, has recently partnered with a New Brunswick-based processor Tanner Farms and Saskatchewan-based Shelter Markets to get their first two varieties, GG#4 and Cheese onto shelves.
Nova Scotia has a focus on locally produced products, but this is the first Nova Scotia micro to reach consumers. The province boasts 19 different micros as of press time. Both of Mira-Juana's first offerings are in 3.5 gram packages.
The process of getting to this stage was a long one, says Gary Tighe, one of two co-founders of Mira-Juana. Licensed to grow back in August of 2020, they have brought in several harvests and have spent much of the last 8 months or more trying to find partnerships with processors to get their product to market.
Initially, he says, he and his partner, John Gatza, were unsure if they wanted to create their own brand or simply supply other processors. They ultimately settled on their own brand after being unable to find a processor interested in a white-label deal with such small-batch products.
"We were undecided about whether we wanted to do our own brand or whether we wanted to do contract growing," explains Tighe. "We went with the brand because there really weren't many options besides that."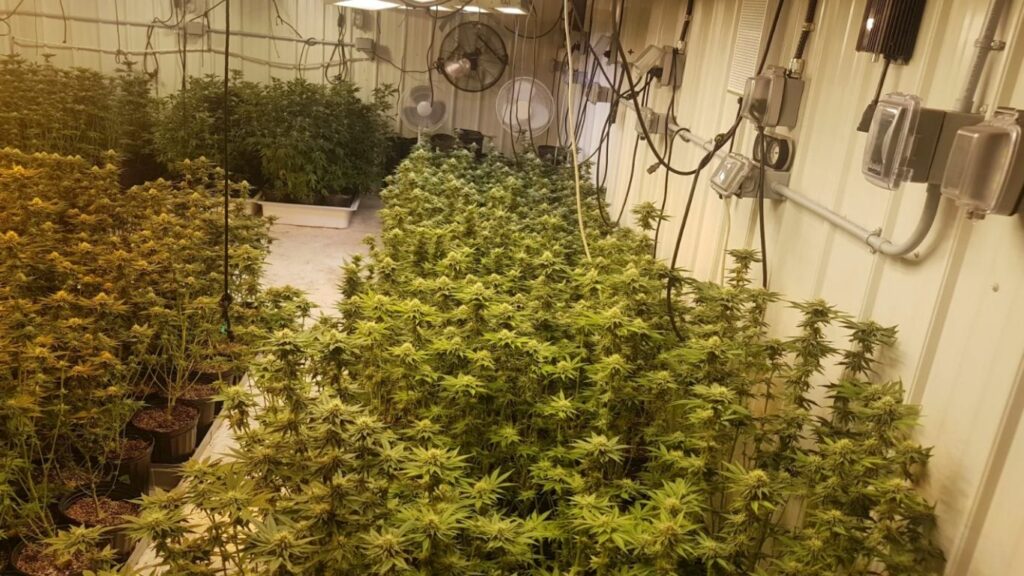 "Stewart Farms couldn't be happier playing a supporting role in getting Mira-Jauna products to market," says Tanner Stewart, the CEO at Stewart Farms. "With any partnership, its success comes down to the people involved and whether or not their motivations are aligned. In this case, the Mira owners, Gary and Jon, are in it for all the right reasons. They want to grow and sell a product that their customers will enjoy while creating a name for themselves and Nova Scotians as growers of top-shelf herb. Those are the motivations Stewart Farms can get behind."
Because Mira-juana is a small-batch grower, currently utilizing a little over half of their allowed 200m2 canopy space as they scale up. Since most larger processors (who can package dried cannabis for the consumer market as well as process more value-added cannabis products like edibles or extracts or topicals) want a steady, consistent supply of flower, Tighe says they ultimately opted to work with a smaller processor like Tanner Farms, who was open to smaller batches.
"A lot of the LPs were looking for 25kg lots a month. For me, that would take us two, two and a half harvests to get to 25kgs. So that didn't work well with our small business, especially with cash flow being as important as it is."
Working with Tanner Farms and Shelter gave them an in into their own province, he says, and he thinks demand in his home province will be enough to take up all they can grow as they scale out.
"NSLC has been very supportive," he continues. "I think they've stepped up their game a little bit recently with their willingness to work with micros and they're now educating their budtenders on the difference between standards and micros. So I think it should go well. Their margins are acceptable, and they seem easy to work with and a good retail partner."
Although finding a processing partner was a challenge, he says he'd prefer to find a good partner like Tanner Farms or another local process rather than doing it himself if given the choice.
"For me, looking at the margins in processing and the time and effort that goes into it, there's certainly dollars to be made there. But I would prefer to focus on cultivation. If given a choice, I would prefer to have a second micro go up before I would look at processing. That being said, we did look heavily at it when we were having some issues finding a processor."
Starting small has helped them take things one step at a time, explains Tinghe. They plan to expand slowly to fill their allowed 200m2 as revenue from sales comes in, and then potentially look at additional micro cultivation licences.
"With Health Canada's mandate to transition the grey market producers, I really feel that they might have had a facility like ours in mind, where we're really just finding our way through the process. It's a facility that's doable for those looking to make that kind of transition. It's doable and it's exciting and setting this up has been very enjoyable for all of us."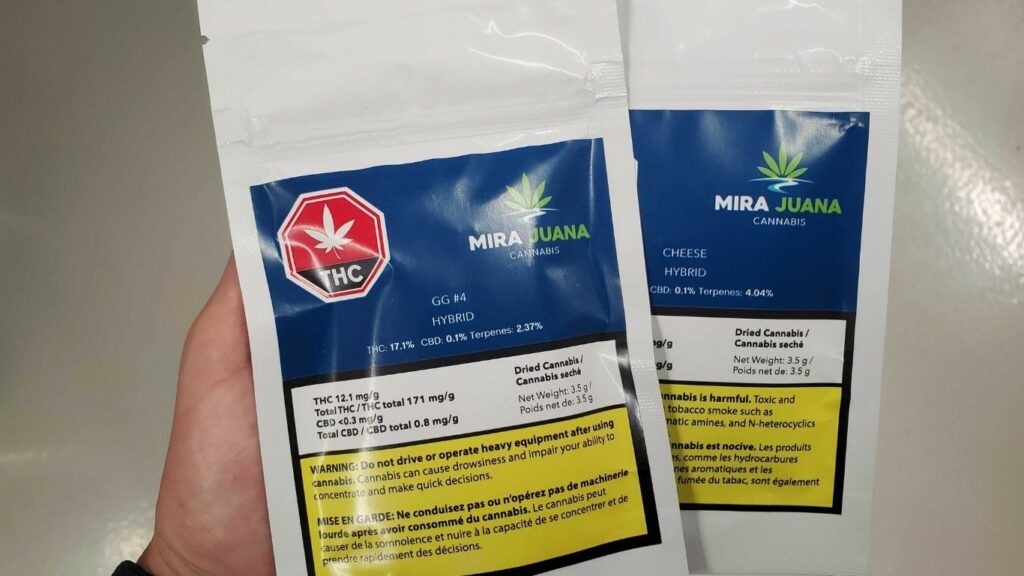 Licensing, he says, wasn't really the hard part. Finding a way into provincial consumer markets was.
"There's been a lot of challenges, but not where I expected. Licensing was not the challenge I expected, but sales into the distribution channels are much more challenging than I expected. The NSLC has been the easiest part. But leading into that process, finding partners like processors took a lot more time than I expected."
Nova Scotia currently lists several dozen locally produced cannabis flower products, although Mira-Juana is the first micro. The province has 30 cannabis retailers currently, adding six new locations earlier this year.
---