SHOWCASING CANADA'S BEST DRIED FLOWER PRODUCTS
Welcome to the Good Weed Board on StratCann, part four! Before diving into the ratings, I want to address the ongoing debate about lab testing and COA results. My readers should know where I stand on this issue. In my opinion, the advertisement of THC and terpene percentages is a marketing gimmick. Check out Part Two for more on this topic.
In regard to estimating potency, I would be happy if the THC percentage for dried flower was labelled as a range. The following three ranges would suffice: low (under 10%), medium (10-20%), and high (over 20%). This would effectively undermine THC as the dominant marketing strategy and encourage stakeholders to prioritize more relevant quality metrics.
As for quality grading, I tune out when a reviewer starts listing the THC or terpene percentage. THC does not equal potency, and terpene content does not equal intensity of aroma and flavour. They are only contributing factors.
Underneath the surface, the formula for any given cultivar is more complex. There are often compounds at work that aren't just terpenes. Compounds like thiols, esters, and flavonoids all combine in different ways to produce an end result.
Terpenes can be the primary influence behind some expressions of cannabis—profiles such as citrus, floral and spice. But more often, terpenes play a supportive role in the background.
For example, the skunk gas aroma is a common characteristic of cannabis. Yet this attribute exists fundamentally because of a thiol, not a terpene. The same goes for many non-citrus fruity aromas. Blueberry, grape, banana, and cherry, to name just a few, are all the results of different esters.
In my opinion, cannabis flower is never about just one compound. It's always about the combination, the synergy. Now let's look at the Part Four ratings.
The first entry is Blueberry Yum Yum by Cake & Caviar. These flowers were produced by Habitat Life in Chase, British Columbia, using the nutrient-rich waters of Habitat's aquaponics technology.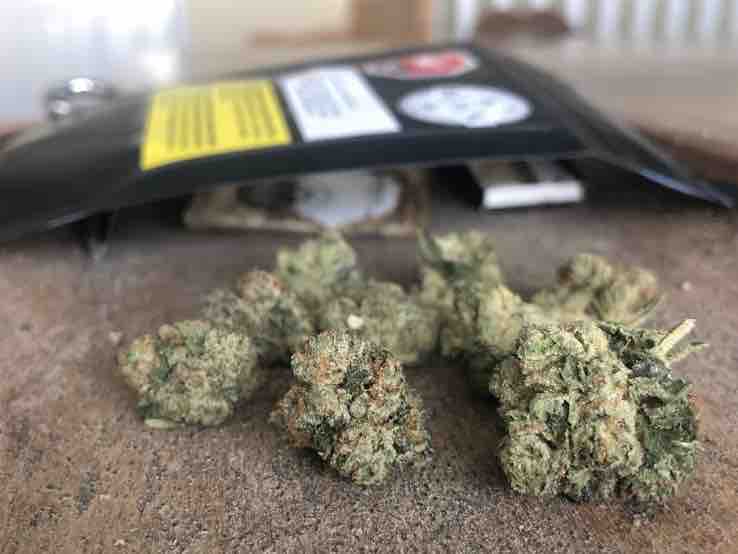 This 3.5-gram product was packaged in an adequately sized glass jar, well proportioned to the buds inside. And the buds were gorgeous! They look similar to the Platinum Grapes by Organnicraft. Frosty, light green on the outside with lots of orange pistils, and layered with dark purple hues.
My first whiff smelled like grape juice or a bag of raisins. An Integra Boost Pack was placed at the bottom of the jar. The flower seemed cured to perfection, nice and squishy. A subtle blueberry aroma wafted out from the inside layers as I chopped the buds.
The first smoke was delicious, boasting a molasses flavour reminiscent of dessert cultivars. Subsequent smokes revealed an earthy blueberry flavour. I was reminded of enjoying a glass of cognac. To me, this is sipping weed, a contemplative weed with a very clean burn and light-coloured ash. OG Rating = 83/100.
The second entry for Part Four is Master Kush Ultra by Smoker Farms. Cultivated in Beaverdell, this product was packaged by Joint Venture Craft Cannabis under the BC Black banner.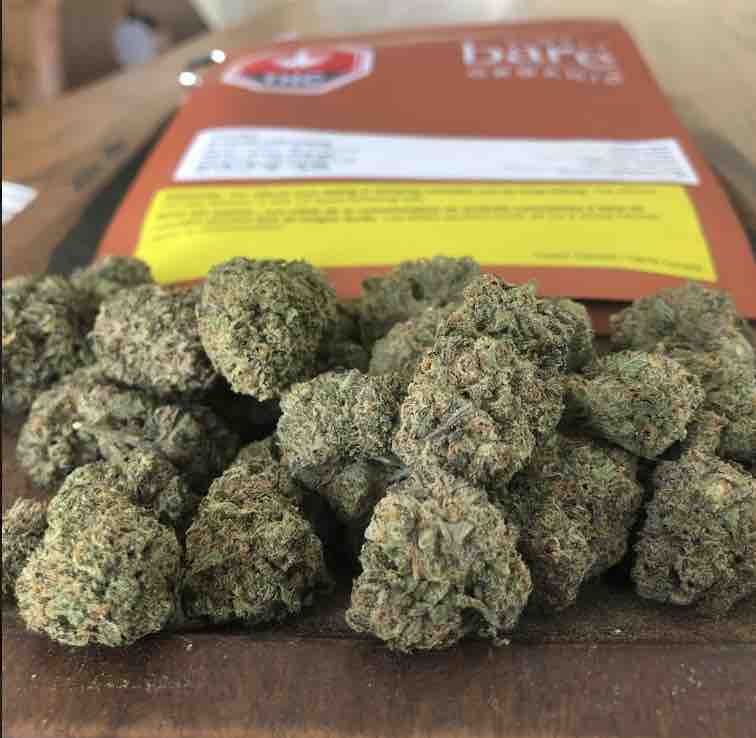 There was an Integra Boost Pack inside the mylar bag. The buds were a tad dry on the outside but adequately cured on the inside layers. They were small but dense, typical of old-school kush.
I was overwhelmed by a dank, earthy, citrus profile at first open, complemented by skunk-like fuel. Chopping the flower revealed a combination of lime over lemon, blending into mint. There was also that lingering vintage MKU incense characteristic.
Smoking the first joint brought a smile to my face. The flavour boasted loud fuel complimented by a peppery aftertaste. The burn was supreme, with a potent hit in the chest. This is relaxing weed. OG Rating = 84/100.
The third entry is Funky Banana by Simply Bare Organic. This product is part of the Gas Series 28-gram rotating SKU in Alberta. I purchased this ounce bag from a Canna Cabana in Calgary for $195 after tax.
Inside the package, I discovered medium-sized, dense buds. Despite being packaged more than two months prior, they still had decent moisture content. There wasn't a humidity pack, but a little air was left inside the bag to protect the buds from being flattened.
The flower exhibited a forest green colour. I was reminded of banana runts as I cracked open the bag. Then gas mixed with banana as I diced the buds up, along with a little bit of spice.
A robust gas profile surfaced in the flavour, with banana subtle in the background. The smoke packed a punch, rich but with a very pure aftertaste. OG Rating = 84/100.
Last for Part Four is Crushed Velvet by Sweetgrass Cannabis. Cultivated in Ymir, British Columbia, this flower was grown in living soil and is FVOPA organic certified.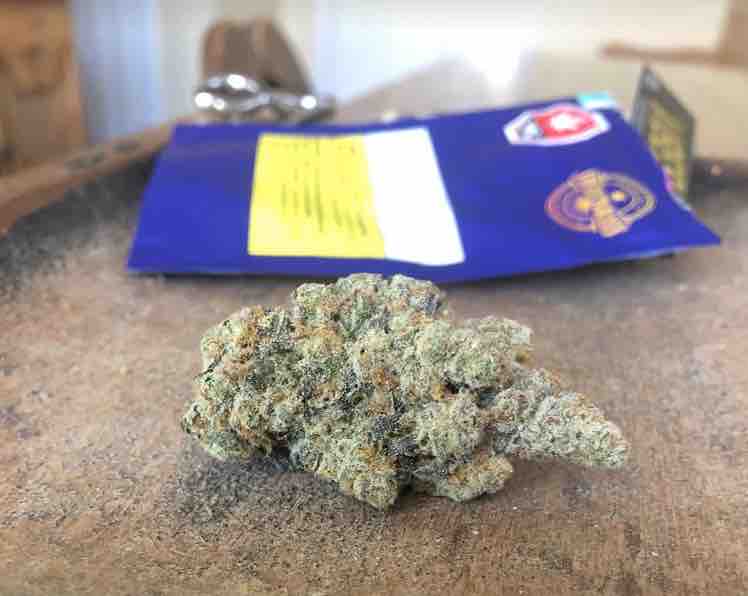 A fruity cereal aroma exploded out of the bag, reminiscent of dried cherries and cream. Inside was one solid 3.75g bud exhibiting a bit of foxtailing and an abundance of crystals.
A savoury aroma wafted out from the inside layers, almost like roasted chicken. The flower broke up in hard bits, not completely fluffy, indicating low moisture content.
But the first smoke was serene. It was highlighted by a very unique floral rose profile complimented by a hint of soap. The session featured a super smooth burn and complex flavour until the end of the joint, and a mild but very pleasant effect. OG Rating = 82/100.
That's all for Part Four. I hope you enjoyed reading about these products as much as I enjoyed smoking them. My next column will showcase four more products from the Good Weed Board. Stay tuned to find out if any of them break the current record score of 86. Happy blazing!
---
Marty Wig is the cofounder of Overgrown Gardens, and creator of the OG Rating Guide. He has been grading cannabis since 2003.