| | |
| --- | --- |
| COMPANY: | The Safari Flower Company |
| LICENCE TYPE: | Standard Cultivation and Processor |
| APPROACH: | Craft cannabis batch formats of new genetic entrants |
| TIMELINE: | n/a |
| COST: | n/a |
| FACILITY: | 10 micro-size flowering rooms |
The Safari Flower Company is a standard cannabis cultivator and processor in Ontario focussing on smart craft cannabis batch formats of new genetic entrants for the Canadian market.
Their purpose built facility, located beside an actual Safari Animal Park in Fort Erie, Ontario, holds ten micro-size flowering rooms, focussing on producing white label crops for other established producers, including some of the new, unique extracts that have been reaching consumer shelves in the past few months.
Safari attributes much of their success so far on their team, with a heavy focus on QAPs and an executive team that has worked in the legal market for several years, learning what has and hasn't worked for larger licensed producers.
While the company boasts of an advanced facility that integrates numerous cost saving and environmentally friendly approaches to production – such as cogeneration power, heat and condensation recovery, staggering light cycles and composting much of their waste – Jennifer Maccarone, Safari's CEO and Director says it ultimately comes down to their well trained staff.
"We're trying to be as eco-friendly as possible while also producing a quality craft product," explains Maccarone. "But it doesn't matter what kind of facility you have, it's the people in it that make the engine work. So we've focussed on bringing in people who love the plant, and who know the industry."
Safari's facility includes ten separate flowering rooms, all built out to grow craft to scale within the 2,080ft2 canopy adhered to by micro cultivators, despite being licensed as a standard producer.
The company's decision on this size flowering room, explains Maccarone, came down to the efficiencies afforded at that scale.
"I've grown in very small rooms, and in very large rooms," says Maccarone. "For me, that micro size is really ideal because you can plant that room in one day, you can harvest that room in one day. It's the ideal size for management of one room. Once you get beyond that you're looking at multiple days to harvest, multiple days to transplant, and therefore you're affecting the consistency of the product."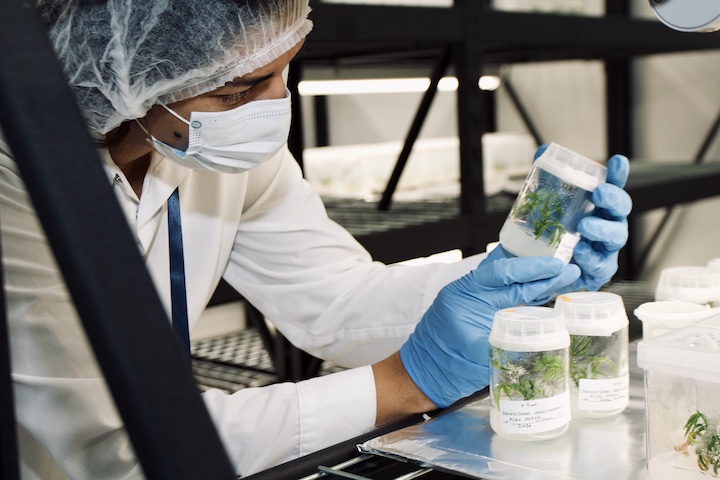 It also helps ensure a more consistent product than many large scale growers, continues Maccarone. The smaller size grow rooms have actually allowed them to be more efficient and therefore more profitable than some of the larger growers.
"There's an operational efficiency because of the size of those rooms and that was part of the consideration for the structure of putting those rooms together. And they're all the same, which gives us consistency of outputs. It might seem counter-intuitive, but we did run studies, and if you graph the smaller rooms against bigger rooms you do come to an ideal state right around our room sizes."
It's this consistency of product, as well as their extensive genetics bank of new novel cultivars, that has helped them develop relationships with several other producers as a source of white label and co-branded flower for their LP partners.
"This is fundamental to our belief system of 'doing one this well' and scaling horizontally through partnerships," explains Dave Choi, the company's VP of Business Development and Partnerships. "Brand cross-pollinations and collaborations between like-minded partners is how we approach new product formats beyond dried flower."
"First, we were primarily focused on west coast cultivars that were white-label bulked to licensed processors. Now we have expanded our product offering to become a rare provider of Fresh Frozen indoor flower for hydrocarbon and solventless extraction partners."
"We know the landscape," continues Choi. "We know who we want to do business with and we're looking at the long game. We've actually improved our sales velocity by slowing our process down because there's better value in quality. With our Craft Grade product line, nothing is automated, everything is by hand, and we take that very seriously in satisfying that gap in the market that is quality, craft product."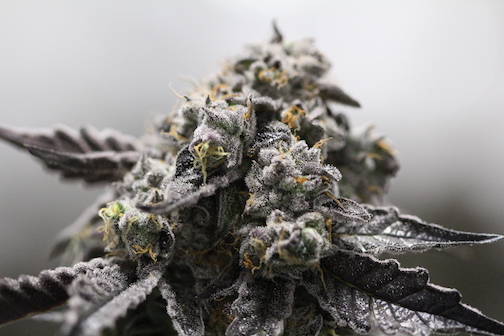 Despite this current gap in the market, Choi says he sees a price crunch coming for not just large scale cannabis in 2021, but even the craft and micro products, as more producers begin filling this demand. By creating partnerships with other producers like Safari, as well as processors and wholesalers, smaller growers like micros will have a better chance to stay afloat as the market reaches closer to saturation. Supporting craft producers in bringing awareness to the value in smaller batch, hand-care products can sustain many new product entrants to the market.
"Price compression is going to hit the craft market really hard by the end of this year," says Choi. "The saturation is already emerging. So if you're not planning for a $35 an eighth price point, you're doing yourself a disservice. That should be a part of your scenario modelling. It's a scary point no one wants to talk about, but the commoditization of craft is happening."
Dr. Brigitte Simons, VP of Compliance Operations at Safari, says they hope to help some micros navigate that process. "My time with legacy growers in BC allowed me to identify their breeding program innovations and also their pain points. Our in-house tissue culture lab preservation and plant sterilization techniques, managed by Dr Adel Zarei, are solutions we commercialized to aid micro cultivators to bring their pathogen-free genetics into the legal system during their one-time exception period while optimizing mother stock for healthy starts."
"Creating the right ecosystem, partnerships, and people to lean on and learn from is integral to success," says Maccarone. "No one is going to be successful independently. I don't think that a small business will be able to do the full suite of services. If you can grow, then grow, and if someone else can process, work with them. If someone has already built that out, then you can do that through partnerships. So I encourage them to connect with those who are like minded and synergized in grow plans to learn from each other.
'As for Safari, our focus on regulatory compliance and with our collection of QAPs, and a team who understands the industry well, we're able to help other licence holders navigate a better understanding of the regulations and their own SOPs. That's our position of strength in the craft community to grow high quality cannabis.
"So when micros find good relationships with licence holders who are a little more veteran, we can help build up expertise in QA while supporting their choices in healthy viable genetics.p. Mutually, we build a renewable genetic library that ultimately benefits the consumer with more options in desirable craft flowers and extracts."

---