As of November 30, cannabis growers in BC can now apply for a "farmgate" retail licence that will allow them to run a retail cannabis store at their farm or facility, but consumers may still need to wait to visit one near them.  
Long anticipated, British Columbia's Liquor and Cannabis Regulation Branch (LCRB) announced in October that they will be accepting Producer Retail Store (PRS) licence applications beginning at the end of November.
The PRS licence is what the LCRB calls their cannabis farmgate program. The program will allow micro cultivators, standard cultivators, and nurseries to sell their own products at their own production facilities or sites.
BC says the farmgate licence is intended to support cannabis growers in the province to become "part of developing a robust, diverse and sustainable legal cannabis economy" in BC that is "inclusive of Indigenous and rural communities."
Two First Nations-owned cannabis producers in BC—Sugar Cane Cannabis in Williams Lake and All Nations Cannabis in Shxwhá:y Village, Chilliwack—have already recently opened their own farmgate stores through unique agreements with the province. All other applicable growers will now be able to apply as well.
The program will be limited to cannabis cultivators and nurseries. Stand-alone cannabis processors will not be able to apply.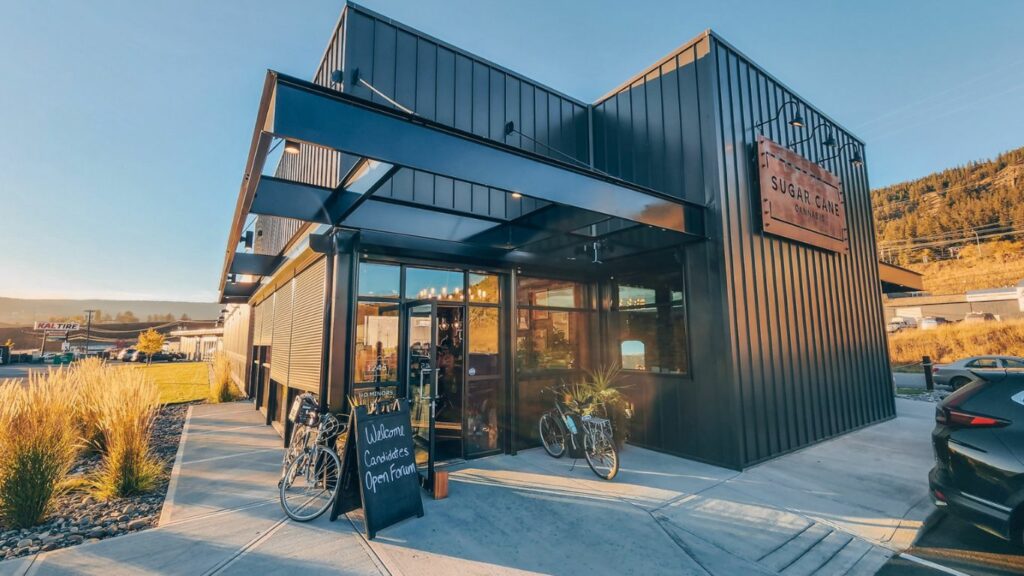 Kyp Rowe, President of the Victoria Cannabis Company (VCC), a collection of micro cultivation sites and a nursery in Victoria, says his company is eager to get started and has already built out much of its storefront.
Located along the Galloping Goose Trail, Rowe says they plan on catering to locals as well as Victoria's steady stream of tourists.
"We saw the potential because of the location, because of the traffic, the fact that we believe this can allow us to distinguish ourselves and have a fighting chance."
VCC operates multiple licences in the building where their retail store will be located, just off Esquimalt Rd. on Mary St. The plan will be to focus on selling their own cannabis as well as other unique BC-grown products. The goal, he says, is to ensure they offer a different experience than other retailers in the area.
"We want to be a destination spot in a tourist town where if you want a store that's going to have all the top BC gear, you come to VCC. That's what we specialize in. We've put a lot into building this and with our location, we really think we can be a jewel in the crown for this beautiful city."
"We plan on keeping it to as much BC product as possible, friends and family, gear that we would smoke. You're never going to see a distillate cartridge in this place."
Not everyone says they are ready to apply, though. Logan Dunn of Dunn Cannabis in Abbotsford says that he would love to build out a farmgate store at his small, indoor micro cultivation and processing facility, but he's still waiting on clarity from his municipality.
"I want to, but I don't even know if the rules will allow farmgate yet," says Dunn. "If we can get clarity around that, then I can speak to the city about what I want to do here. So I'm looking forward to seeing that so that we can really go to work."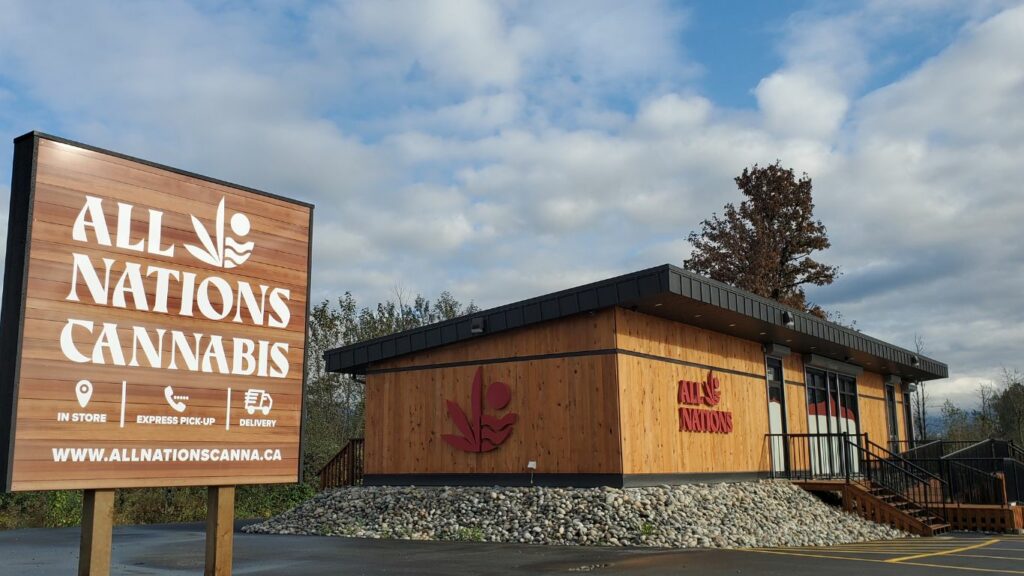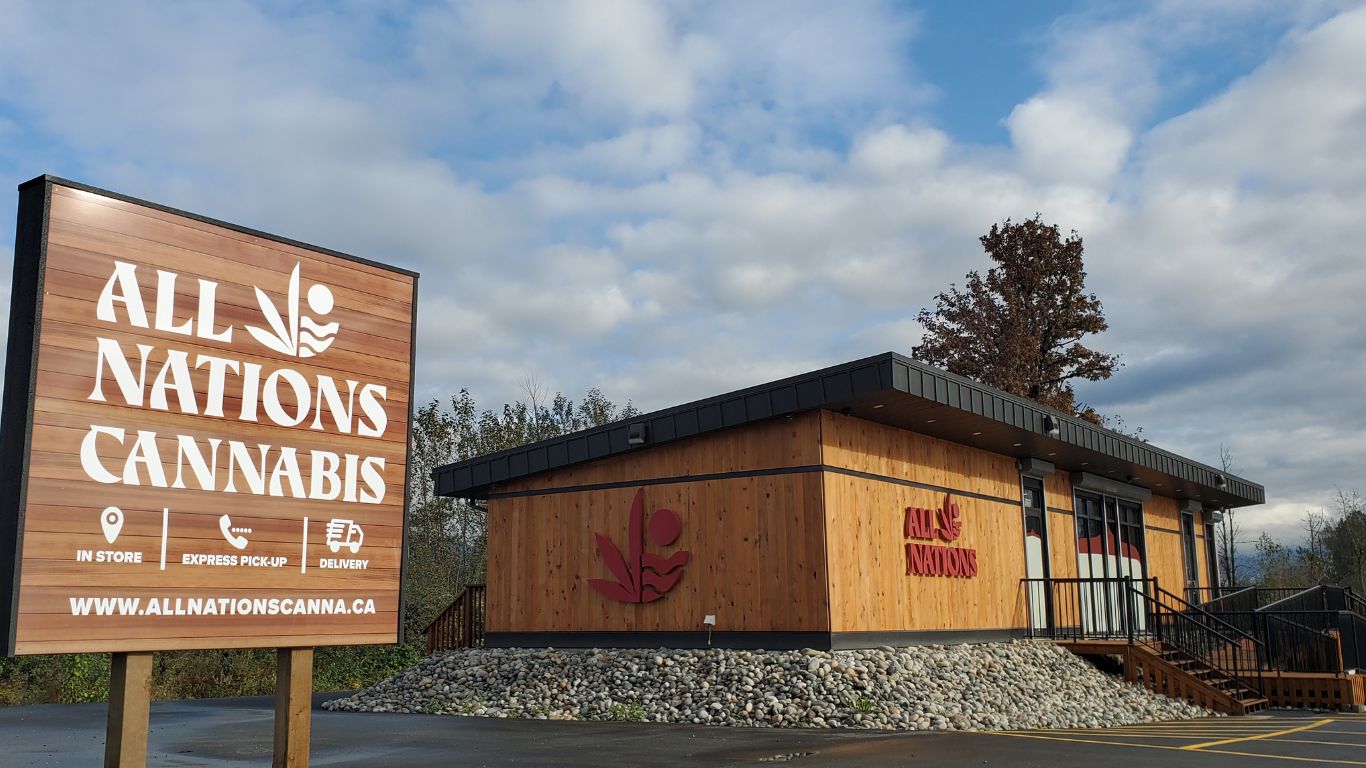 While VCC already has its own retail store built, Dunn's plans are, if he can get the necessary approvals, to build a new building on his site for a store, as well as a small area for events with on-site consumption, if allowed.
"There is so much I want to do here. I think we can create a really unique destination for people. But we're in limbo until we can find out what the city is going to do."
Back on Vancouver Island, Alannah Davis, CEO of Dabble Cannabis Co, an outdoor cannabis farm located in the Cowichan Valley, says she wants to build some kind of farmgate store, but plans to wait to see how things work out first.
"I envision a farm store that is not just a cannabis retail store," Davis shares. "I would love to have other products in there, including maybe a cafe, local fruits and vegetables, pottery, honey and jams, anything that a farm store would have, as well as a consumption area, a dab bar, maybe infused treats from the bakery."
Acknowledging that much of this is still "far fetched" given the current provincial and federal regulations, the plan is to try and work with all levels of government to try and make allowances that are closer to her own vision. Cost is another issue, Davis points out, from $9,000 in provincial licensing fees, to the cost of building the store itself.
"Rather than jump in and be frustrated by what I can't have, it makes more sense to just do some work with the government and work towards what I want to see and then jump in when we're more well-positioned and when the regs are more aligned with what I want to do."
The application fee is $7,500. The first-year licensing fee is $1,500, while the annual renewal fee is $1,500. These are the same fees as a standard retail cannabis licence. Davis notes that the licensing fee for a winery, brewery, or distillery is $550.
The province has also been asking stakeholders if they would be interested in holding events on the site of their production facility and farmgate licence, as well as allowing on-site consumption and product sampling. A report on the process of that work is expected soon.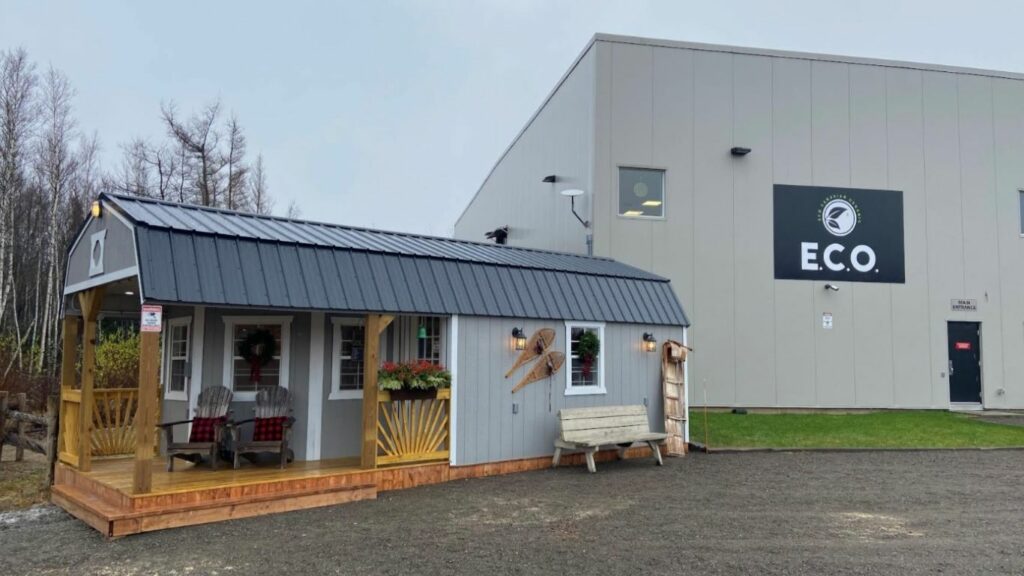 Farmgate in other provinces
The first province to allow cannabis farmgate stores was Ontario in early 2021, followed by New Brunswick later the same year. Ontario currently lists four cannabis farmgate locations and New Brunswick lists three.
Thrive Cannabis, an outdoor cannabis farm a few hours outside Toronto, opened the first cannabis farmgate store in Canada in April 2021. With a year and a half of experience behind their store now, Robyn Rabinovich, VP of Marketing at Aurora Cannabis (Thrive's new parent company), says the real value to having the store at their farm has been creating a unique experience for consumers, rather than operating as a standard day-to-day retailer.
"For us, the primary value of farmgate is to build a deeper connection with our consumers, as it gives us a unique opportunity to get direct feedback on our products and deliver brand messaging right to the consumer. The farmgate store makes our products easily accessible and gives consumers a unique chance to connect directly with the employees who make their products and learn more about our soil-to-oil process."
---