The Ontario Cannabis Store is making it easier for cannabis producers to send smaller shipments to their distribution centre.
As of July 17, the OCS Distribution Centre (DC) will accept deliveries from sprinter vans carrying up to 260 master cases per delivery and "alternative vehicles" carrying up to 60 master cases per delivery. 
The OCS says the changes will address industry demands for smaller businesses with smaller shipments to engage directly with the world's largest cannabis distribution centre. Many smaller producers have partnered with larger companies to address this previous gap.
The Ontario Cannabis Association (OCA), representing around 50 cannabis producers, says it's happy with what it says is a "long-awaited" change that helps out cannabis producers across Ontario.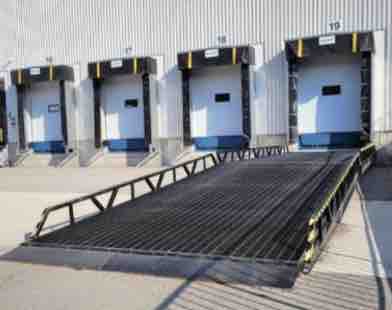 "After years of requests, the OCS has made a ground-breaking decision to allow the type of delivery that optimizes operations and streamlines the delivery process," said Kayla Nguyen, director of membership and outreach with the OCA, in a press release.
"This decision permits LPs [licensed cannabis producers] to consolidate shipments, leading to significant time savings for both LPs and receivers. No longer will trucks be dispatched for small loads that occupy as little as one or two percent of the total vehicle space.
"The change represents another small step the cannabis distributor is taking to better address the needs of smaller cannabis companies. While Ontario's cannabis distribution centre is primarily built around addressing the needs of companies shipping the larger batches of products that dominated the market at the beginning of legalization, the industry has shifted towards smaller micro and craft producers.
While many of these smaller cannabis growers and processors still work with larger companies to gain access to provincial markets, Ontario has been refining its massive distribution centre to address small-batch needs. As one example, while the OCS still does not allow producers to send products directly to retailers, it has been expanding the Flow-Through program that allows retailers to order from a list of products not traditionally stored at the distribution centre.
The OCS DC operates within 220,000 square feet of space, shipping and receiving the equivalent of approximately 1,100 kg of dried cannabis every day from more than 250 of Canada's federally licensed cannabis producers. A team of about 400 employees operates the facility 24 hours a day, connecting almost 1,700 privately owned retail stores across Ontario with more than 3,000 products.
Every week on average, 1.7 million units—equivalent to almost 7 million grams of cannabis—arrive at the Distribution Centre operated by third-party Domain Logistics, not including products sold through OCS' Flow-Through program.
Weekly, the OCS also ships roughly the same amount of product 1,100 kg of cannabis is transported to Ontario's retailers daily.
Images via the OCS
---