F1NE Cannabis Cultivation, located in St Catharines, Ontario, is working hard to bring unique, quality craft cannabis to the market through its own micro cannabis facility, as well as a team of local micro partners.
The goal, explains Josh, the founder of F1NE Cannabis, is to bring his and his partners' experience with growing and regulatory compliance to other growers who are looking to enter the legal market. (Josh asked that his last name not be used).
"There are so many good growers in this region, and the market wants high quality, local craft products," says Josh. "We're just doing our part to help show that there is a way to do this legally."
A coordinated effort between micro cultivators, led by F1NE Cannabis, works to cultivate the high-quality cannabis demanded by the Ontario market. With Ontario Micro Growers as the processor, products are brought to market as a team—because after all, teamwork makes the dream work.
F1NE will also sell these products through their own medical platform online which was just launched in early December 2022. Part of the medical platform is a focus on health and wellness. F1NE Cannabis supports these pillars through the planned Spring/Summer opening of Mary Jane's—the adult-friendly park located right on Lake Ontario.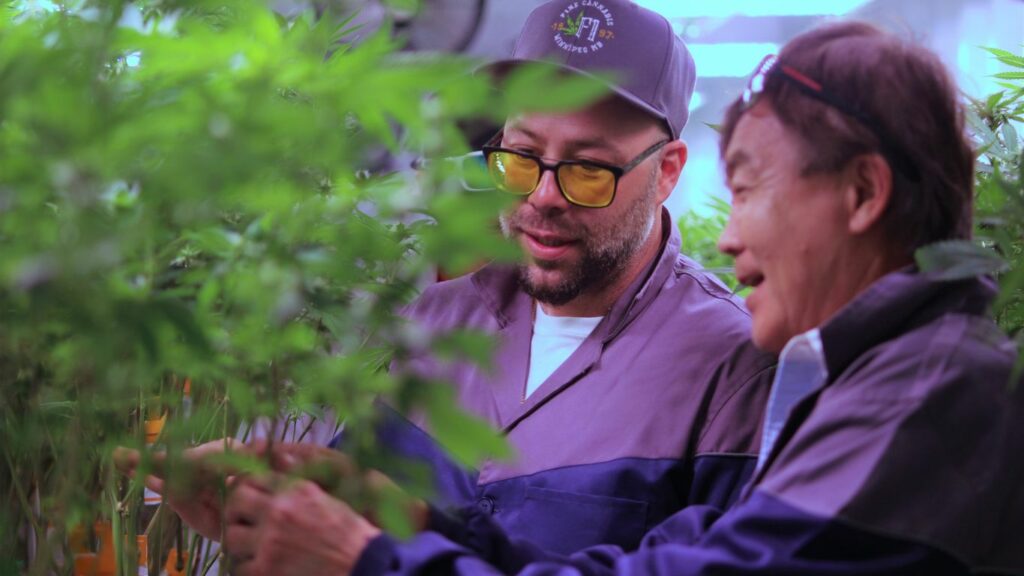 The goal, says Josh, is to primarily sell F1NE and their partners' products, rather than operating as a traditional retail store.
"We really want to play off regional tourism and incorporate cannabis into the local landscape, especially wine tourism.
"We have barbecues. We're on the lake. There's a trail. There's a place to play with the dogs. It's a whole feeling and experience. It's a fun spot."
Starting small
F1NE was first licensed for micro-cultivation in February 2021, and then received its micro-processing licence in December of the same year, along with its dried/fresh sales licence a few months later. In spring 2022, F1NE received its medical sales licence.
They initially partnered with Manitoba cannabis producer Delta 9 Bio-Tech, which has a program that assists micro producers with licensing and provides an avenue into the Manitoba market through their own network of Delta 9 stores and other retailers. 
While F1NE continues to work with Delta 9, Josh says they have also begun to supply products into the Ontario market through Ontario Micro Growers (OMG), a third-party processor.
"It's really just about the size of the market," Josh explains. "Working with Delta 9 is great, they helped us install several grow pods that provide product for Manitoba, but the Ontario market is just so much bigger, and it's where we live, so we wanted to make sure we had a presence here too."
From their experience working with Delta 9, Josh says he and F1NE COO, Eleanor Pineau Levman helped form U Cann Grow, a consulting firm that helps provide a path to market for other micros. U Cann Grow supports clients in property acquisition, municipal approvals, facility design and build, licensing, staffing, and consulting.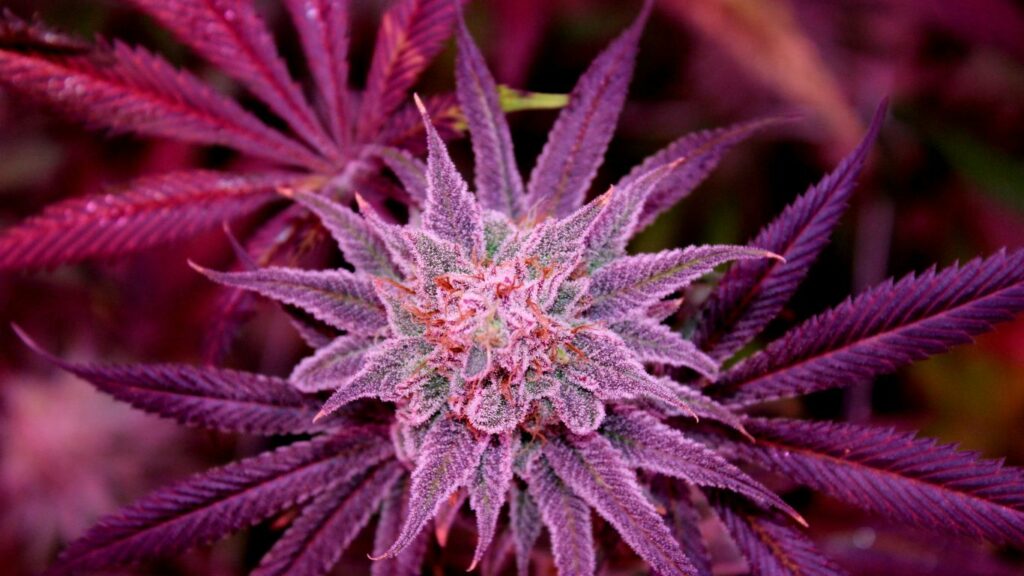 Expanding, while keeping it craft
Josh says that with the increased demand for their small-batch craft cannabis in Ontario, they realized they needed to expand their footprint. Rather than expanding to a standard cultivation facility, it made more sense to have a second micro facility. They partnered with another local grower who was ready to transition to the legal market.
That facility, Handicraft, located across town in St Catharines, received its cultivation licence in December 2021. It will sell under the Handicraft brand but will use F1NE Cannabis genetics that will be processed by OMG. 
They then began working with a legacy brand, Hidden Herbs, and will be bringing them to market in 2023. One of the owners of Hidden Herbs, Chris Ash, is working closely with F1NE to bring other legacy growers/breeders to market. One of these breeders available through F1NE Cannabis is Thug Pug Genetics—the infamous Michigan breeder of the Meatbreath cultivar.
One of the benefits of adding new micros rather than expanding to a standard facility was cost, explains Josh. Their first F1NE facility cost a little over $1 million to build out, while their second cost around $800,000. He estimates the third may run around $250,000, with cost-savings in part from experience and re-purposed equipment.
A big part of the savings in their additional facilities was also the knowledge that they somewhat overbuilt for their first, following templates for SOPs or security requirements made for much larger producers that weren't efficient for small-scale micros.
"You're definitely not getting in super cheap because there's certain quality equipment that you just have to buy in order to be compliant with the regulations. If you're putting sixty, eighty lights in, you're going to end up putting in a couple-hundred-grand. You need to have that if you want a quality product. But you don't need to be spending the outrageous amounts of money we all thought we did when we first got into this. 
"I think the biggest mistakes and costs are security systems and copying the standard LPs security or SOPs. As long as you follow the regulations, keep it sanitary, and set reasonable SOPs that you can actually follow, you don't need all that. Keep it simple stupid."
"Just remember that you're a small mom-and-pop business, and you can adapt that way. That's how we're making it work, at least, and how we're saving every dollar we can right now."
F1NE is now accepting private clients through its medical platform where customers have access to products before they hit the retail stores! F1NE's first Ontario recreational offering is dropping in January 2023 with OMG—Devil Driver—and expects an additional three products for Spring 2023 after approval from the OCS.